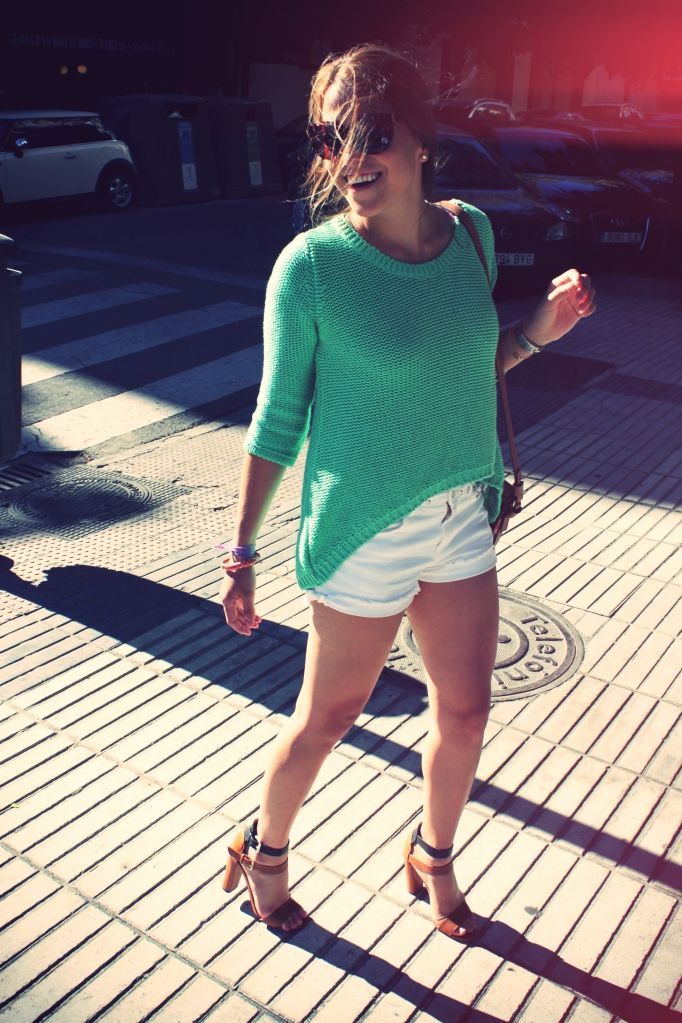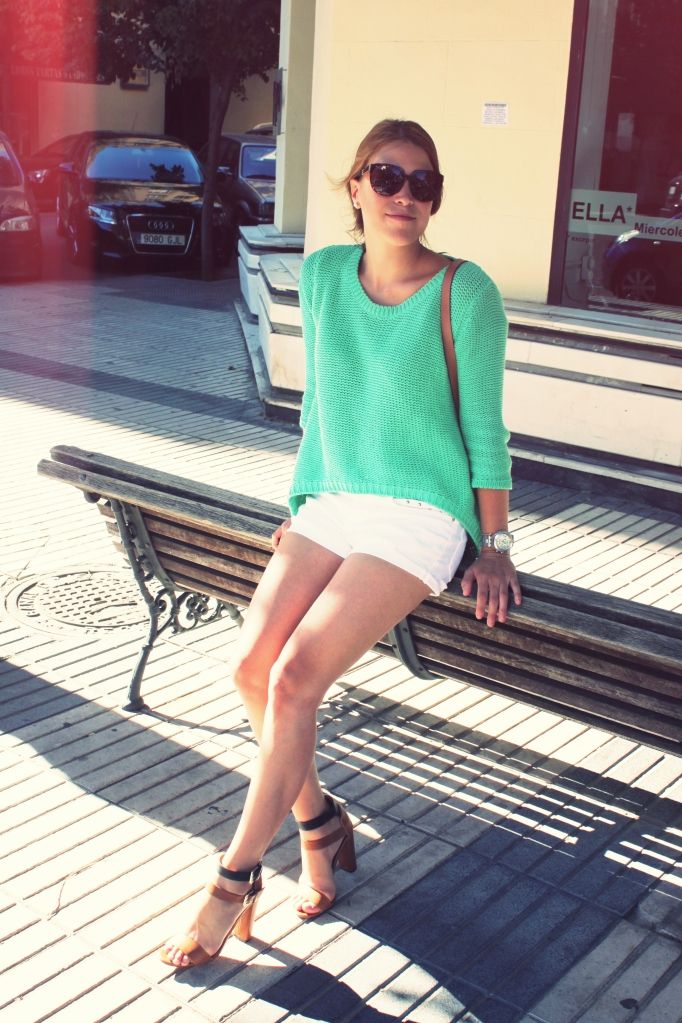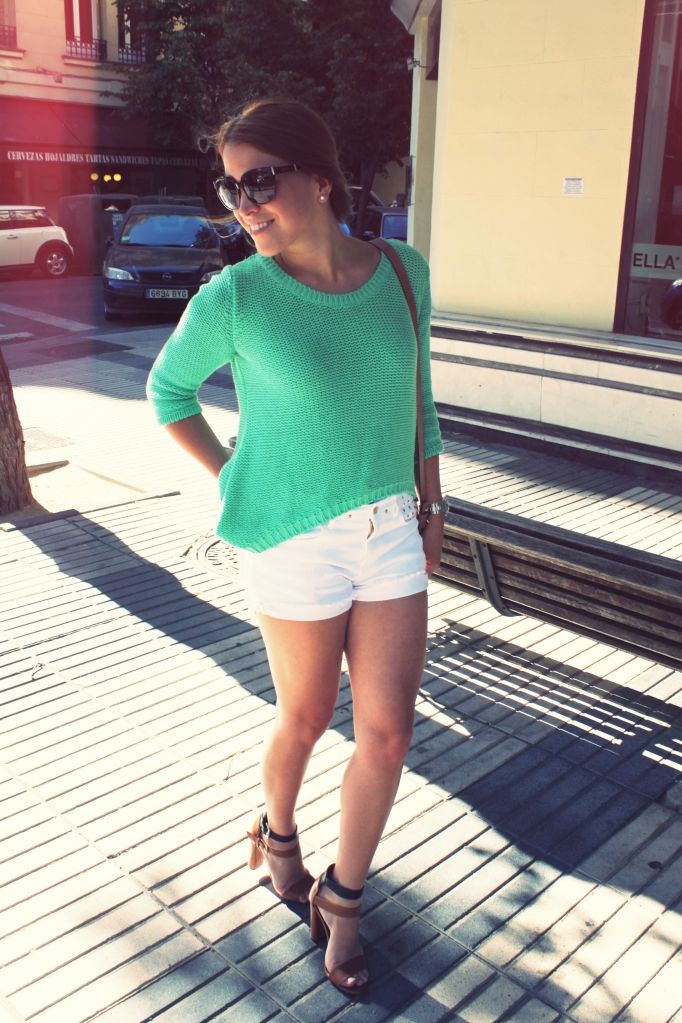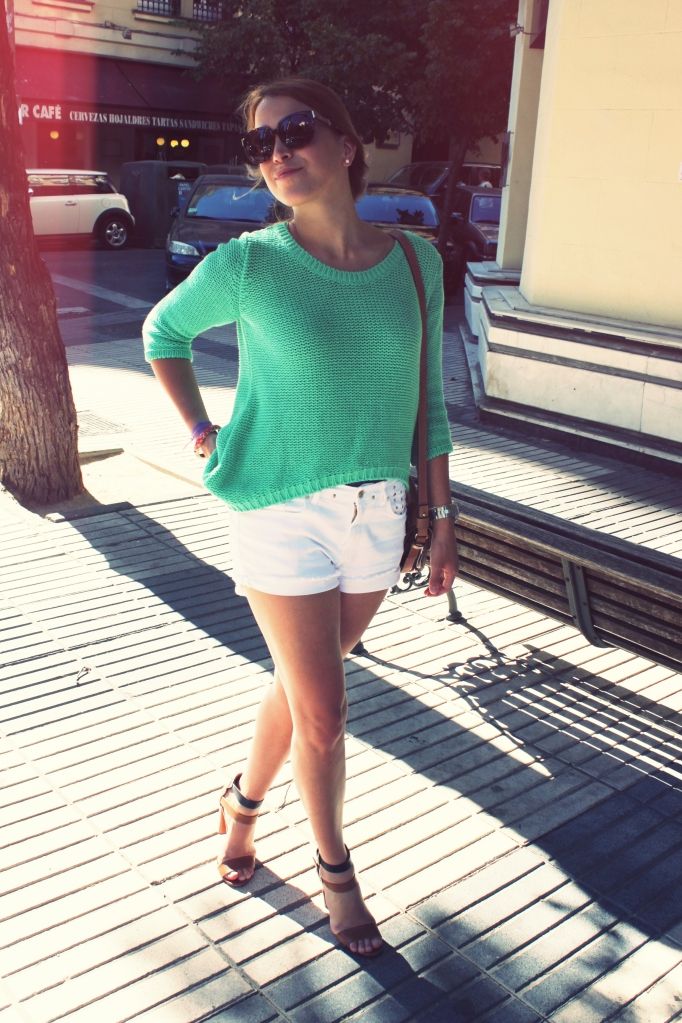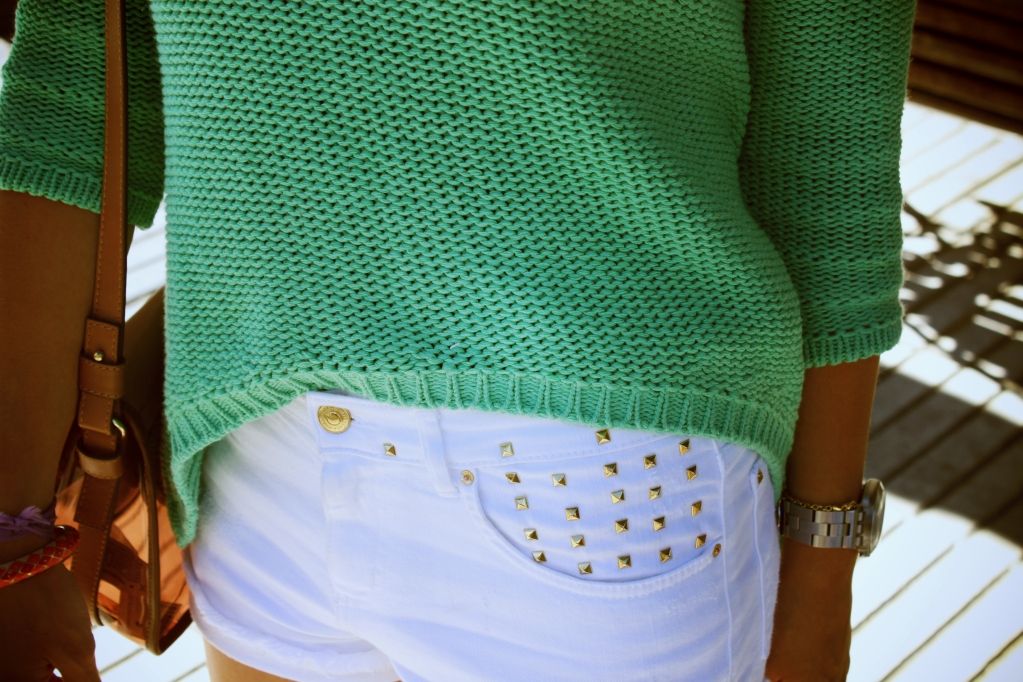 There is nothing I like more than a simple outfit with a touch of color. I just realized, that the last time I wore these sandals, it was actually with a green (light green) top and white shorts as well.
Here is a link if you are curious to see the outfit I am talking about.
Have you joined my HAZELNUT BAG GIVEAWAY? You can't miss it! It will be on until my birthday (June 28!).
You can sign up HERE
Good Luck everyone!
_____
No hay nada que me guste mas que un atuendo sencillo con un toque de color. Me acabo de dar cuenta que la ultima vez que use estas sandalias, fue también con un top verde (en esa caso, verde clarito) y unos shorts blancos.
Aquí les dejo un link por si les da curiosidad ver de que atuendo estoy hablando.
Se han apuntado ya al sorteo del bolso de Hazelnut que estoy haciendo? No se lo pierdan! Se acaba el dia de mi cumple! (28 de Junio!)
Se pueden apuntar

AQUI
Les dejo con esta canción de uno de los grupos mas old school que me recuerdan a mas no poder a cuando vivía en New Jersey- Nueva York, Miami y Connecticut...son un sin fin de dejavus y flashbacks... y MAÑANA los voy a conocer!!!
Here's a song from one of my favorite old school bands. Listening to them, specially their old songs, takes me all the way back to when I used to live in New Jersey- New York, Connecticut and Miami...non stop dejavus and flashbacks... aaand I am meeting TOMORROW!!!