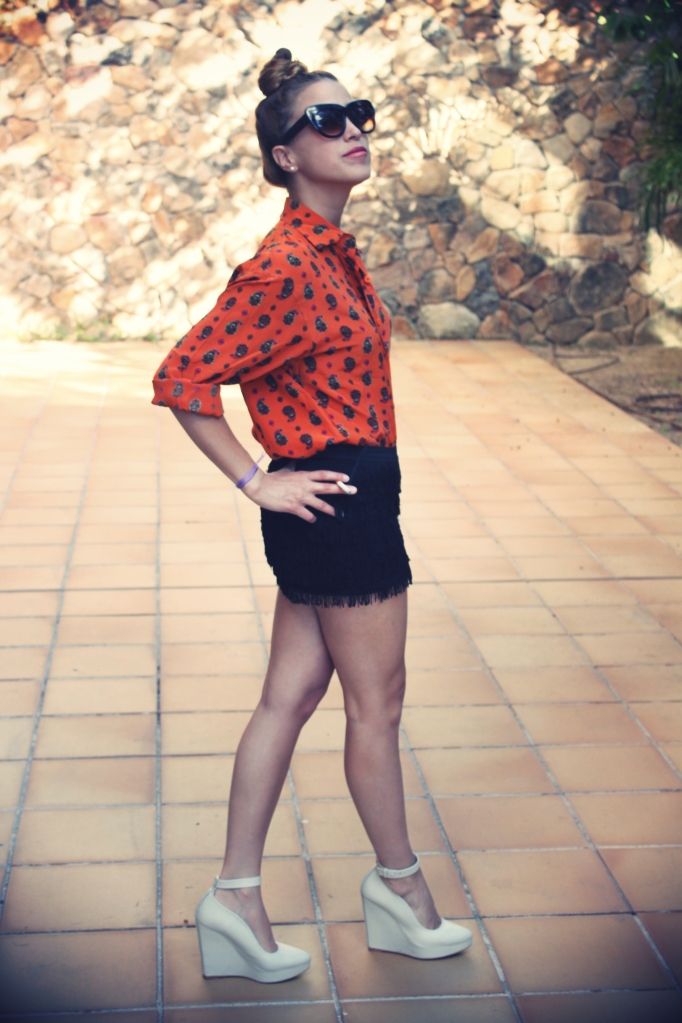 Vintage blouses and I have a special kind of relationship. It is fun to mix them with absolutely anything, they can look elegant or super casual, and to top it off, they are friggin' comfortable.
This skirt is the type of skirt you wear to go out but I thought that matched with this blouse it looked much more casual. I started off with this ROMWE collar, which I am lately using a lot with blouses, but ended up unbolting the blouse due to the 40 C weather Madrid is gifting us with...
_____
Las blusas vintage y yo tenemos una relación especial. Me encanta mezclarlas con todo, pueden darle a un atuendo un look mas elegante o también uno mucho mas casual. En este caso, le dio a la falda que normalmente usaría solo de noche para salir, un toque bastante casual y fácil de llevar. Empeze el día con el collar de ROMWE que últimamente uso con todas las blusas, pero gracias al calorcito que nos esta regalando Madrid, tuve que acabar hasta desabotonando la blusa...
Skirt & Shoes: Zara
Blouse: Vintage c/o SHOPPALU - (amazing vintage store!)
Collar: c/o ROMWE