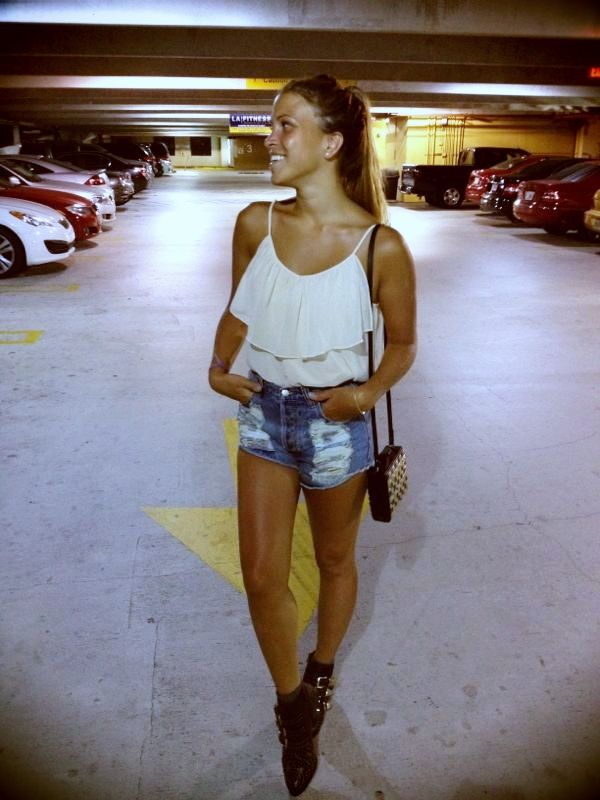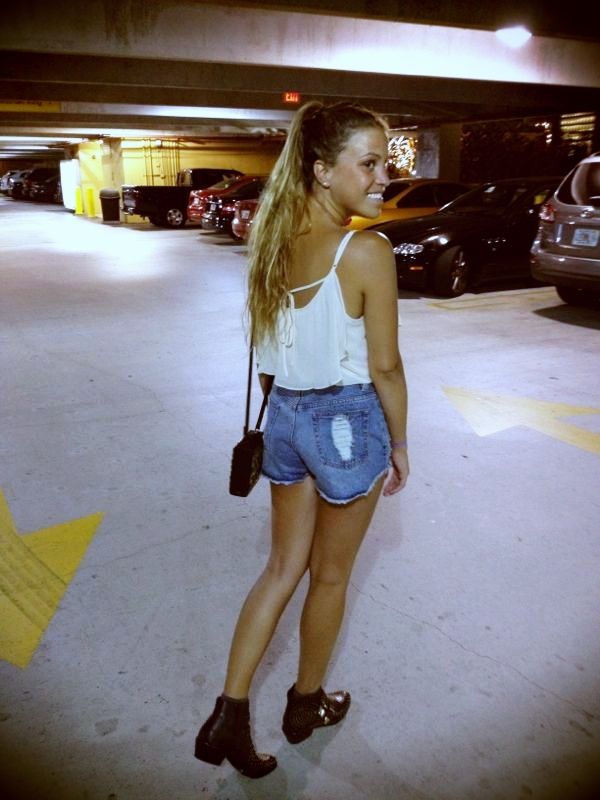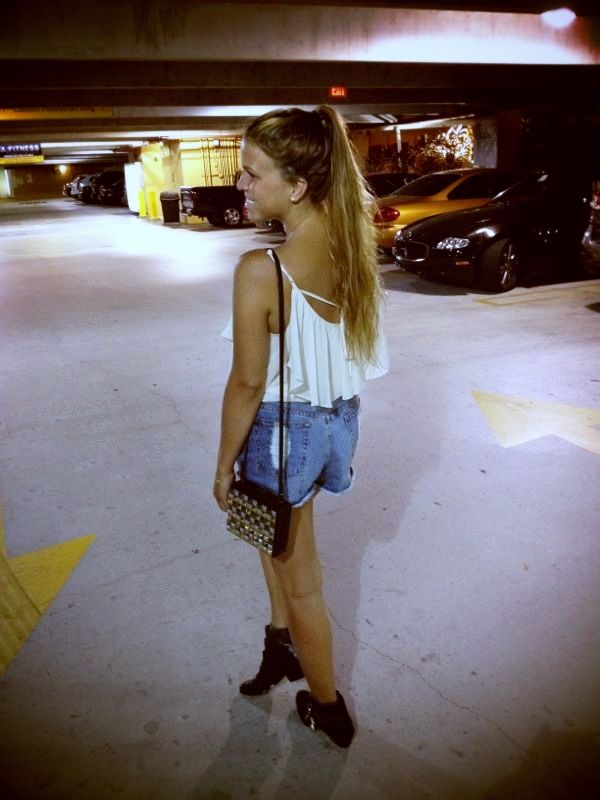 Cut off shorts, the item that every girl has/needs in her closet, the everyday type of short, a life savior in my opinion. Nothing to wear? Don't feel like braining out a cool and original look? Throw on a piece of cut offs and mix it up with WHATEVER. This time I chose studded 3 belt booties and a blousy like tank. Comfortable and simple outfit for a night out in Miami.
Hows your summer going? How your winter going (if you're in the souther hemisphere). What are you up to? I can't believe I'm admitting this, but though I couldn't be happier in my yearly travel to "what-used-to-be-home", I actually miss Madrid! It's amazing how every time I come back to the places I used to live in, I see it all with different eyes, from a different perspective, and this time in particular, you come to notice all the things you idealize from far away...
(Once again, excuse the bad quality pictures, this time they were taken with my phone)
_____
Shorts rotos, la prenda que toda chica tiene/necesita en su closet/armario, el tipo de short que puedes usar con todo y todos los dias, un salvavidas en mi opinion. No tienes nada que ponerte? No te apetece armar y pensar en un atuendo original y divertido? Empieza con unos shorts rotos y mezclalos con lo que quieras! En este caso opte por una camiseta de mangas cual blusita, y unas botitas con tachuelas y 3 correas. Un outfit simple y comodo para una noche por Miami.
Como llevan el verano? Como llevan el invierno por el hemisferio sur? Estén donde estén espero que lo estén disfrutando! No puedo creer que estoy admitiendo esto pero...por mas feliz que estoy en mi viaje anual a "lo que antes era casa", hecho mucho de menos Madrid! Es increíble como cada vez que regreso a alguno de los lugares en donde vivía, lo veo con ojos distintos, desde diferentes perspectivas, y esta vez en particular, te das cuenta de todas las cosas que desde lejos idealizamos...
(Una vez mas, disculpen la mala calidad de las fotos, fueron hechas con mi móvil/cellular)