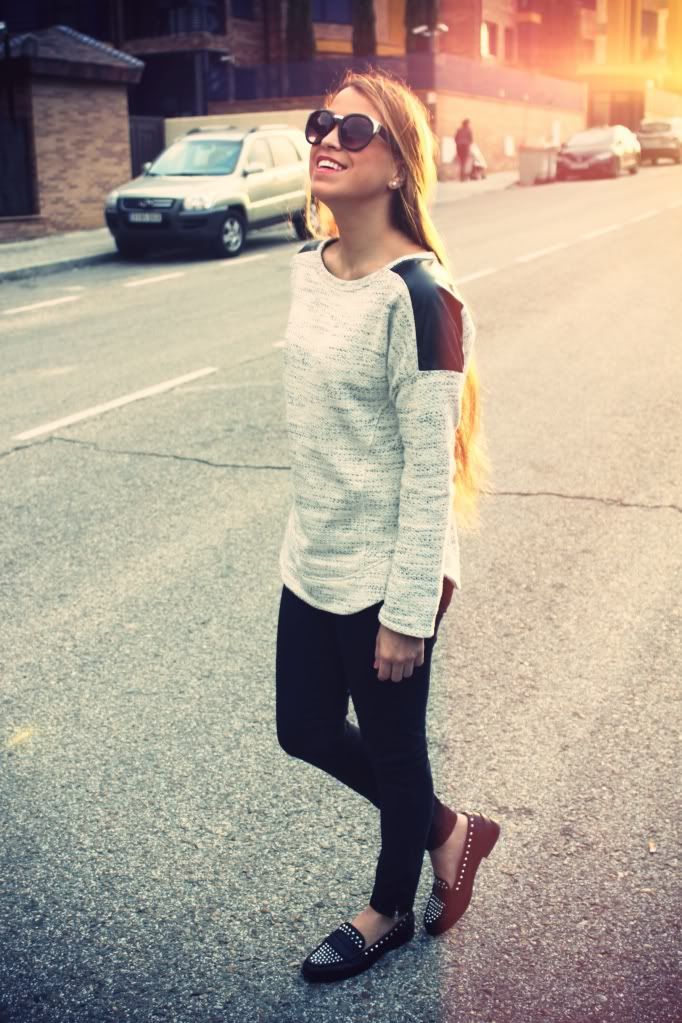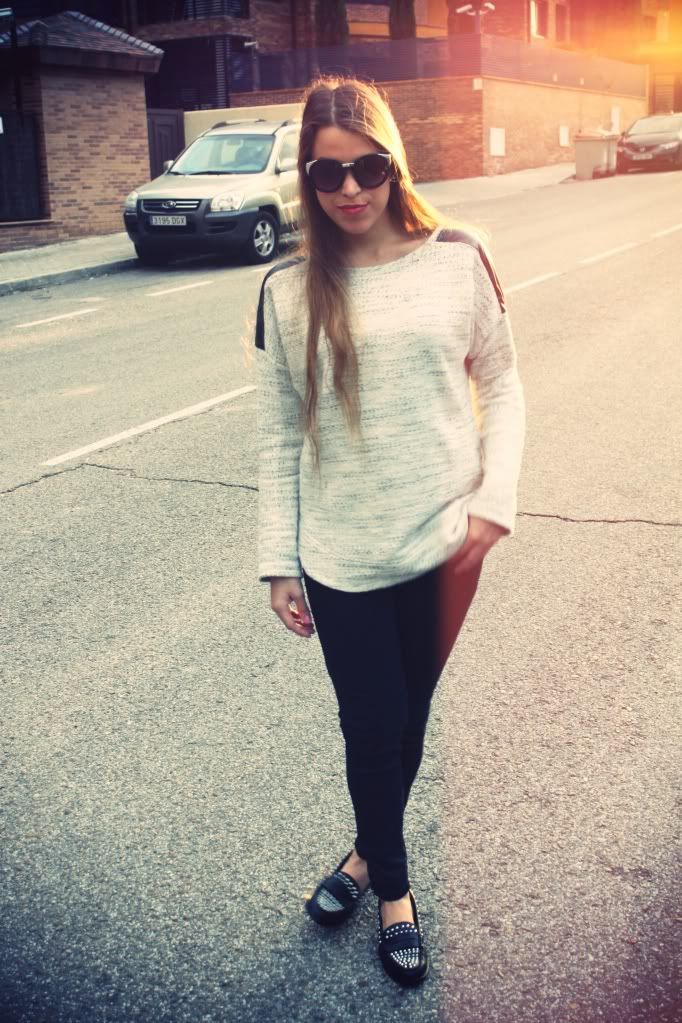 Comfy, everyday outfit. Winter calls for chunky, oversized and warm clothing. Studs, they are everywhere and unconsciously in everything I have been wearing lately. This time on these perfect moccasins, my partners in crime and life saviors in times of hurry and quick-what-do-i-wear moments.

____


Amo el invierno, sobretodo porque no hay nada que me guste mas que las camisetas, los jerseys y sudaderas cómodas y calientitas a de mas de 3 tallas mas grandes.
Tachuelas (o algún tipo de ellas) están por todas partes y ultimamente, inconscientemente en todo lo que llevo. Esta vez en estos mocasines, mis fieles compañeros en momentos de estoy-con-prisa-que-me-pongo.