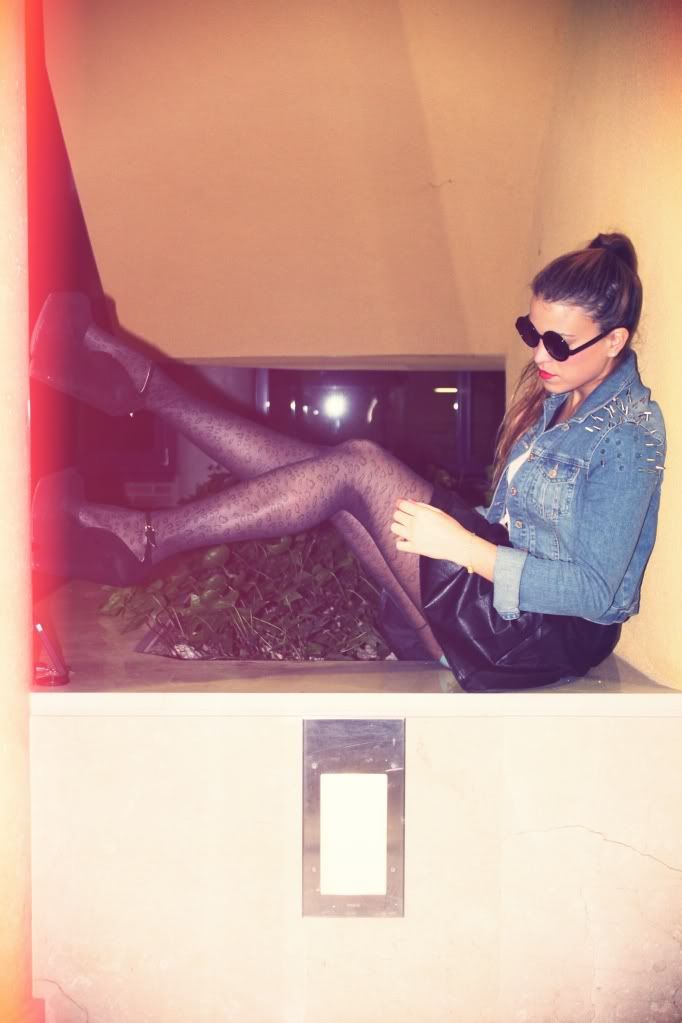 On Friday I was invited to the Coca Cola Music Experience concert. Simple Plan took me all the way back to when I used to live in Greenwich, Connecticut and was 13 years old. This is what I wore to the concert where I almost died suffocated by the heat from underneath the chairs. They had the temperature at about 100

degrees Celsius.
I hate that it gets dark at 6 pm now, it makes me feel like time flies even faster than it already does.
I am sorry I have been a bit absent lately, I promise there are many surprises coming soon!
_____
El viernes me invitaron al concierto de
Coca Cola Music Experience. Simple Plan consiguió llevarme de vuelta a cuando tenia 13 años y vivia en Greenwich,
Connecticut. Esto es lo que lleve puesto al concierto donde casi muero ahogada con la calefacción que tenían puesta en los palcos. Tenían la temperatura a mil grados.
No me gusta nada que se vaya el sol tan pronto, me hace sentir que el tiempo
vuela aun mas de lo que ya vuela.
Lo siento por estar un poco ausente últimamente, prometo varias sorpresas
pronto!
Like Drifting Nomad on Facebook
Follow on

Twitter

or

Instagram