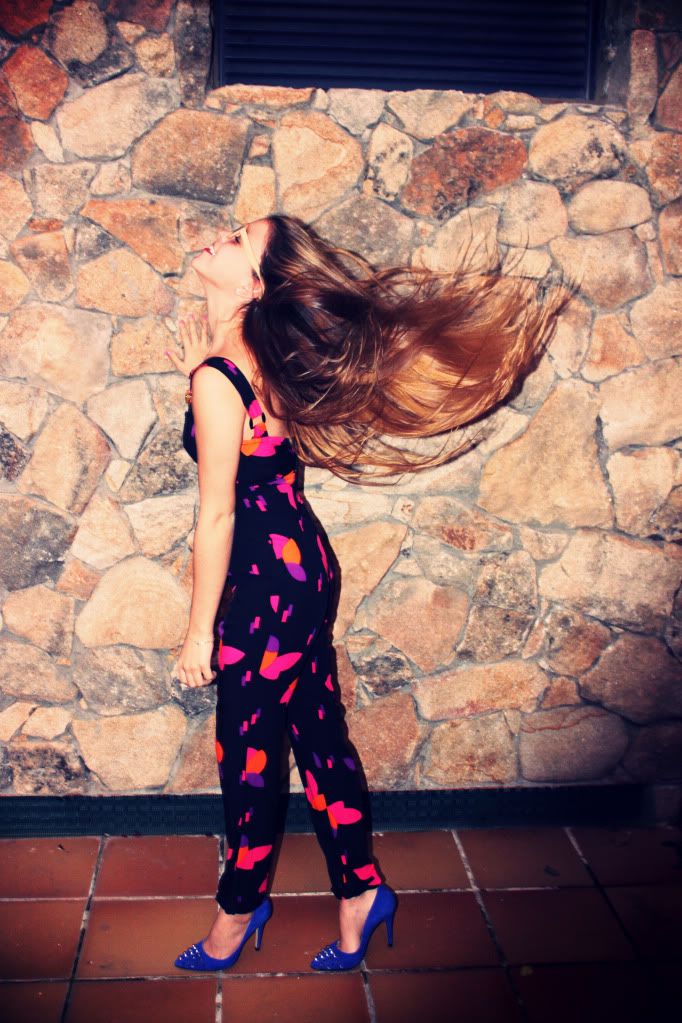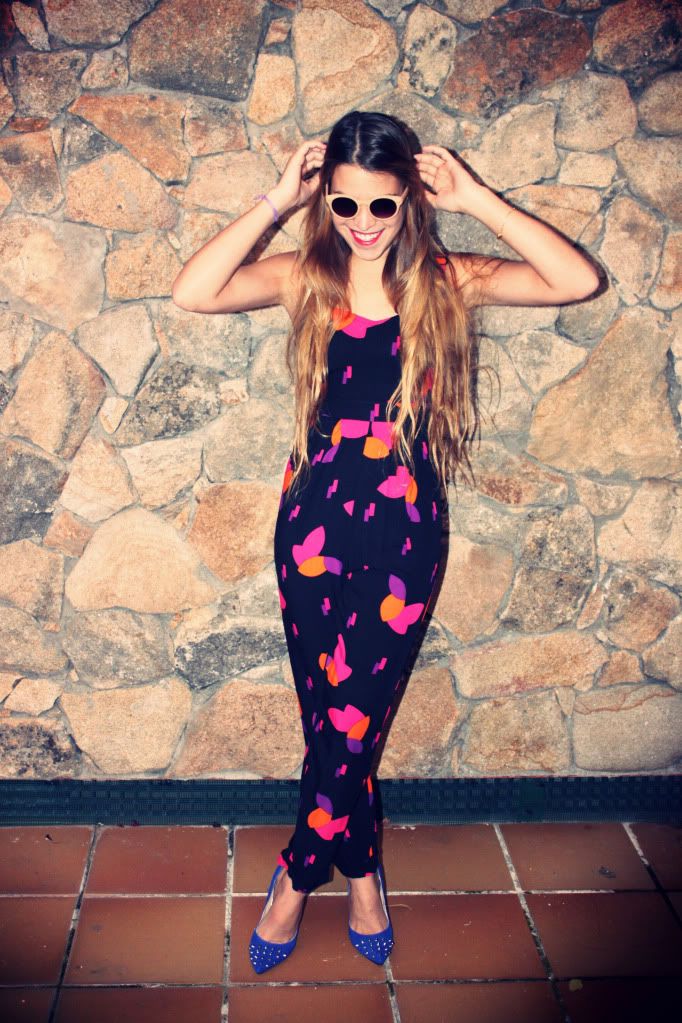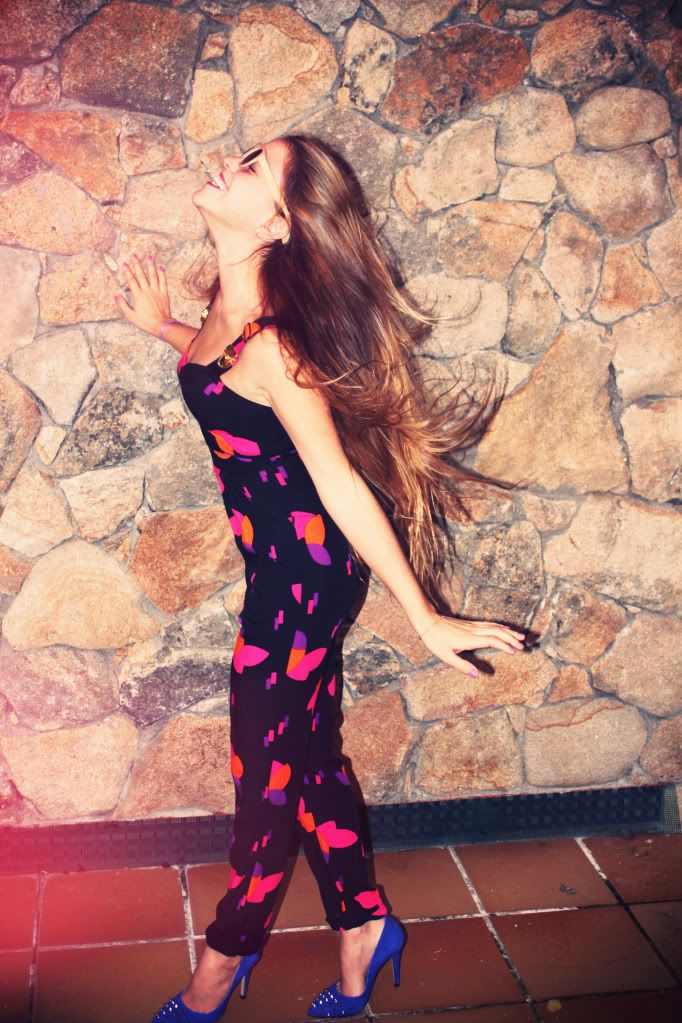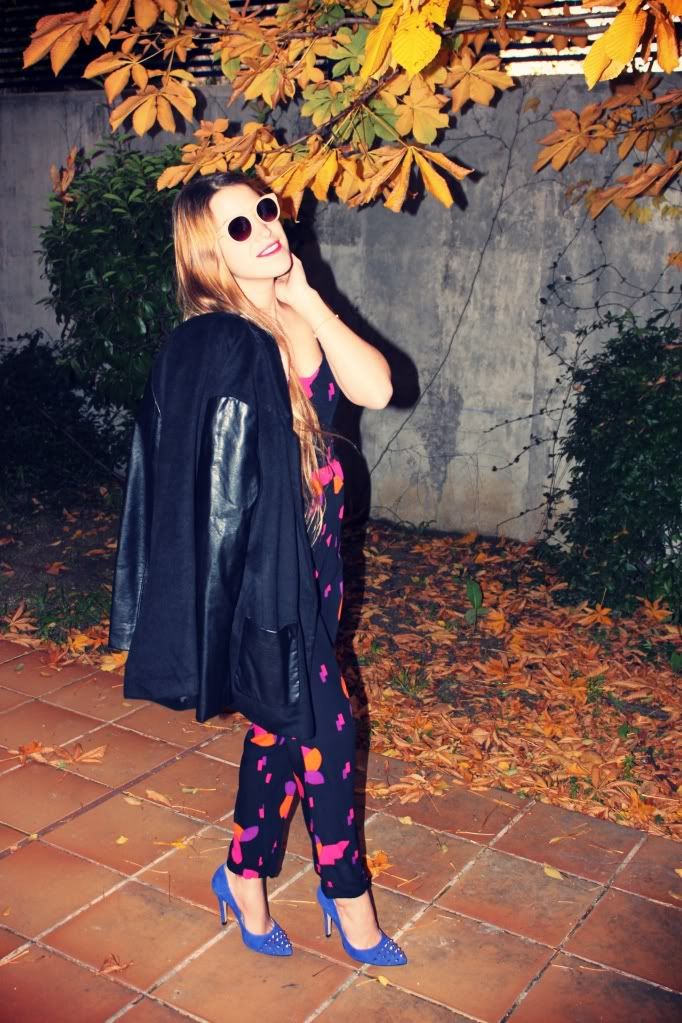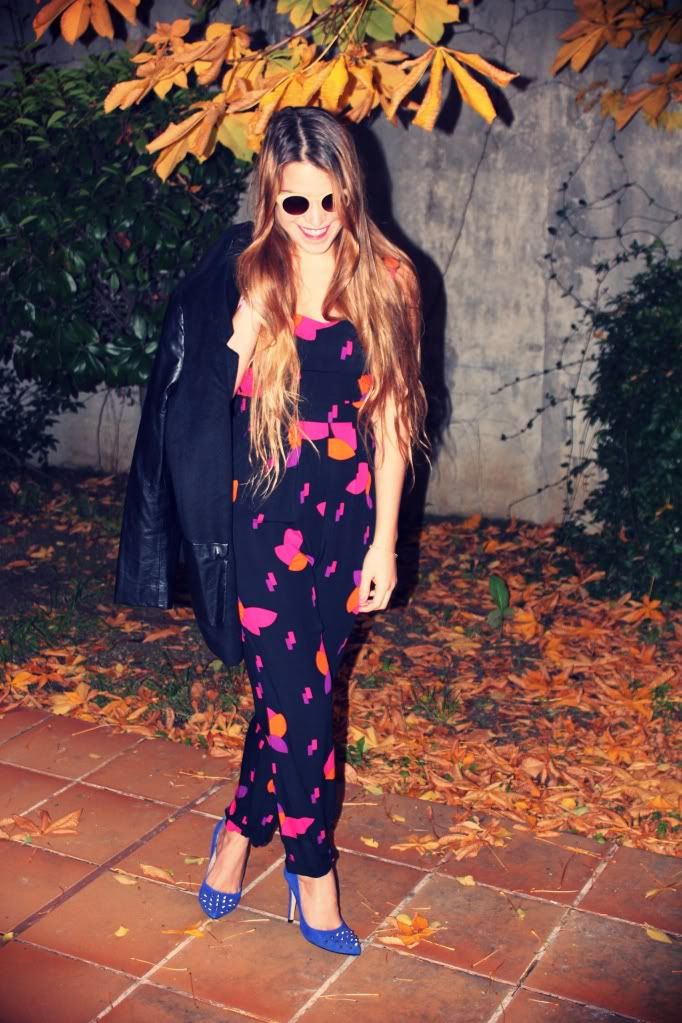 By far, one of my favorite pieces. Thank you FAIRGROUND! It's just perfect...The colors, the comfort, and how you can use it any season and for any occasion, it's all in the shoes and accesories you pair it with. I thought of pairing it with a yellow jacket, even a grey fur jacket, but for the occasion, the leather sleeved black blazer seemed like a better fit. I had so much fun wearing this jumpsuit, it seriously was able to interfere with my mood. I'm thinking of wearing a chunky sweater next time and just using it as pants, or trying a belt as well... Oh, the endless options. Like Fairground on Facebook here.
_____
De lejos una de mis prendas favoritas! Gracias a FAIRGROUND! Es perfecta, los colores, la comodidad y lo versatil que es ya que puedes usarlo en cualquier temporada y para cualquier ocasión, todo depende de los zapatos y demás accesorios con que lo combines. En principio iba a combinarlo con una chaquetilla amarilla o incluso un abrigo de pelos grises, pero para el evento al que estaba acudiendo, el blazer negro de mangas de cuero me pareció una mejor elección. Es tan divertido usarlo, no es broma, sentí que era capaz de mejorar mi animo. Estoy pensando en combinarlo con un jersey o sudadero grande, o también con un cinturón la próxima vez. Las opciones son infinitas.
LIKE
Life Lasting PR and stay posted on their fantastic stuff.