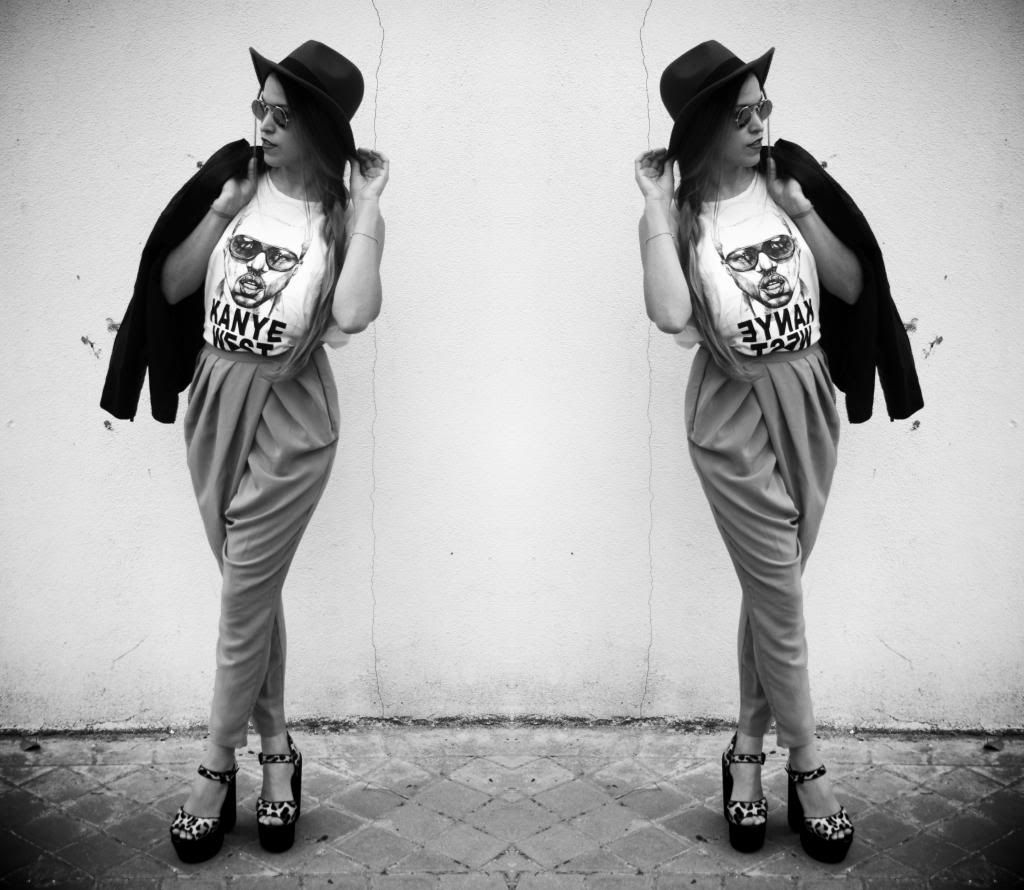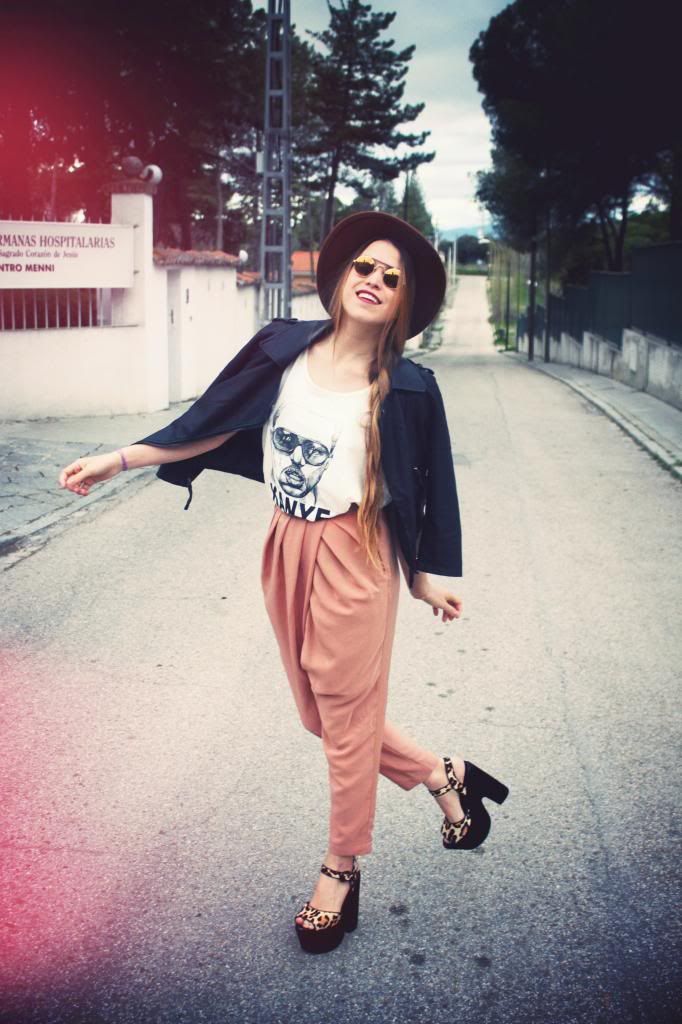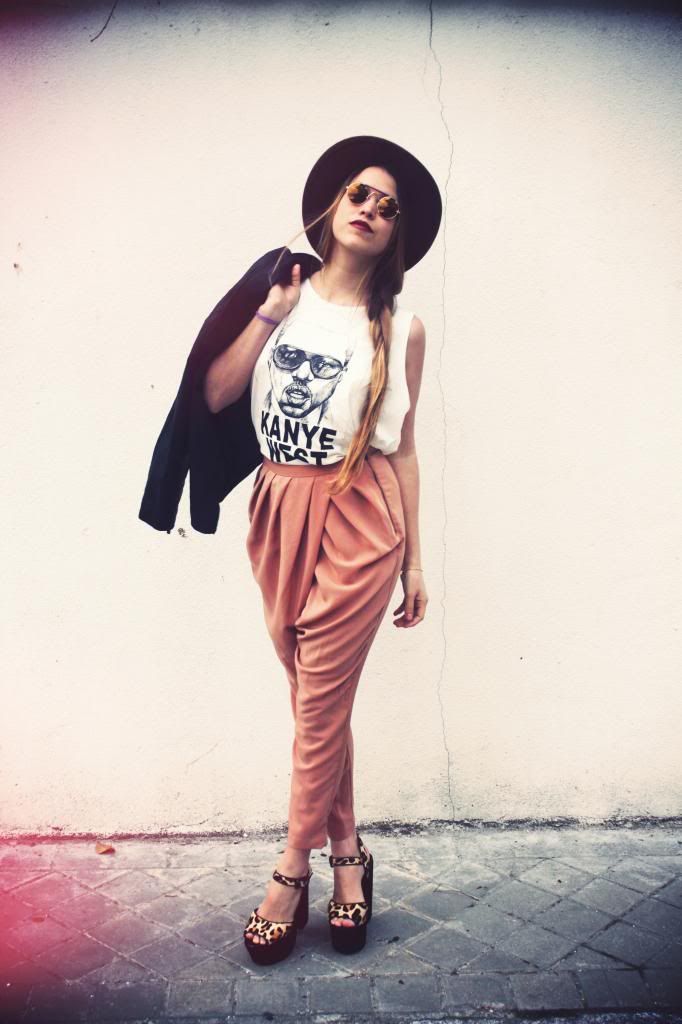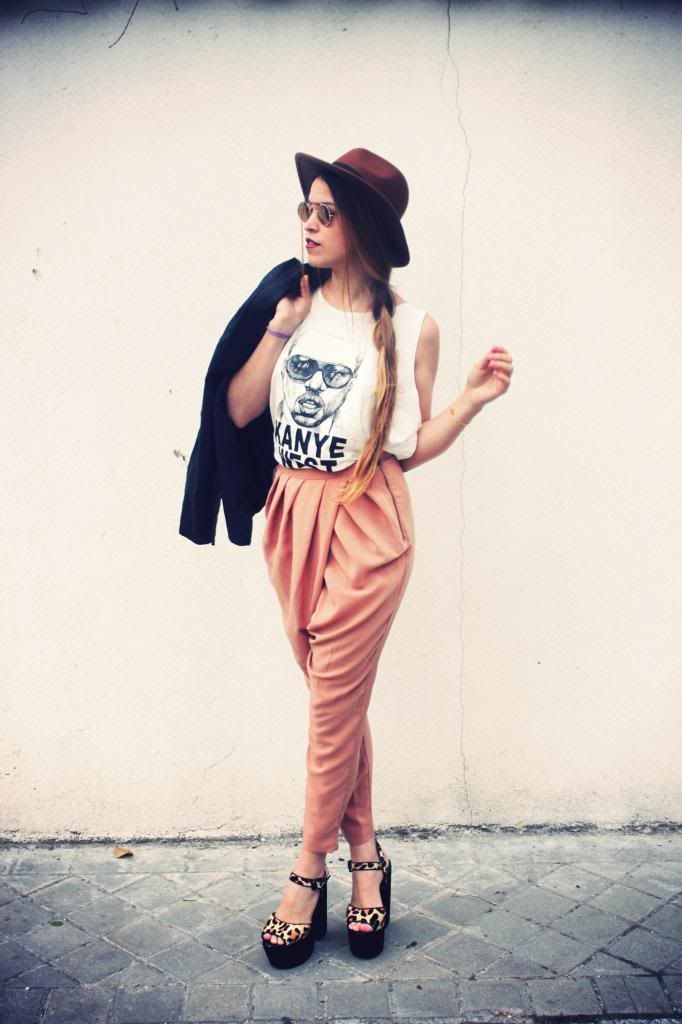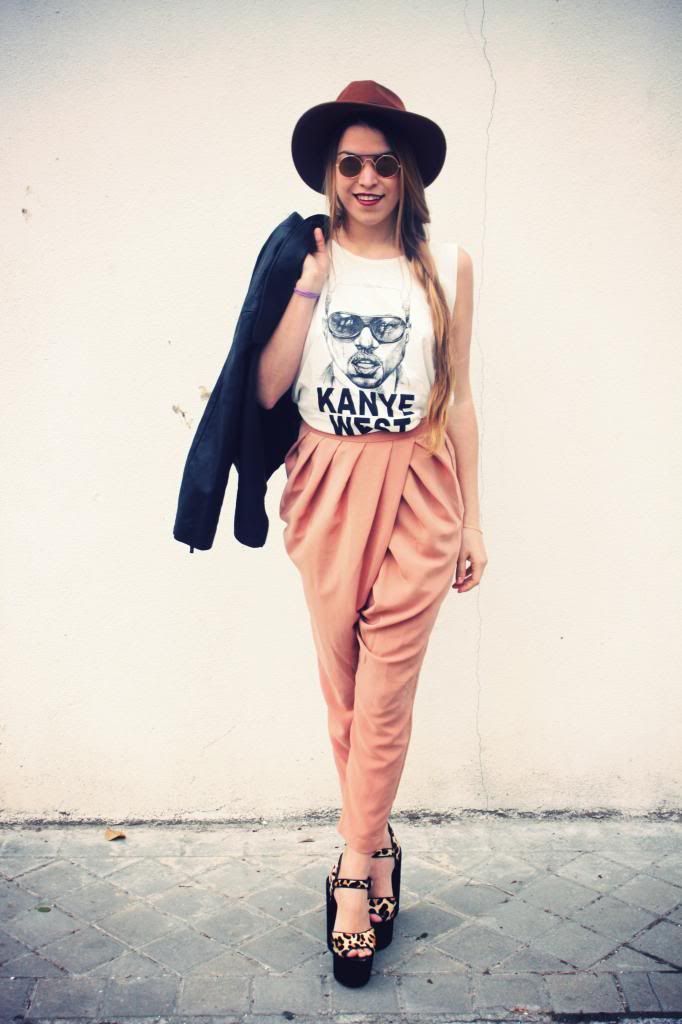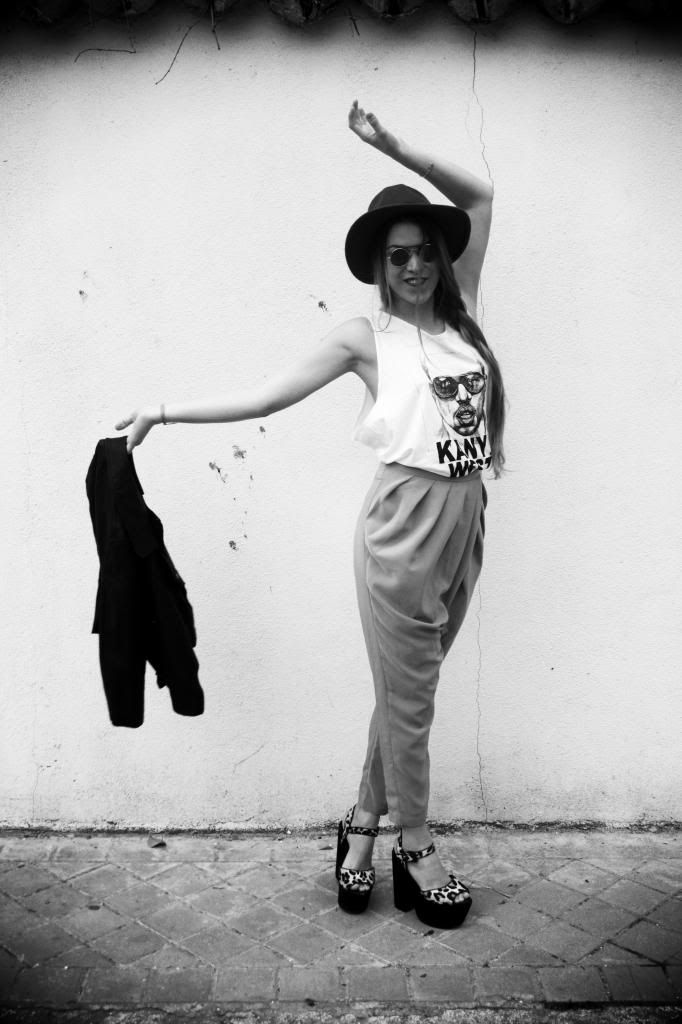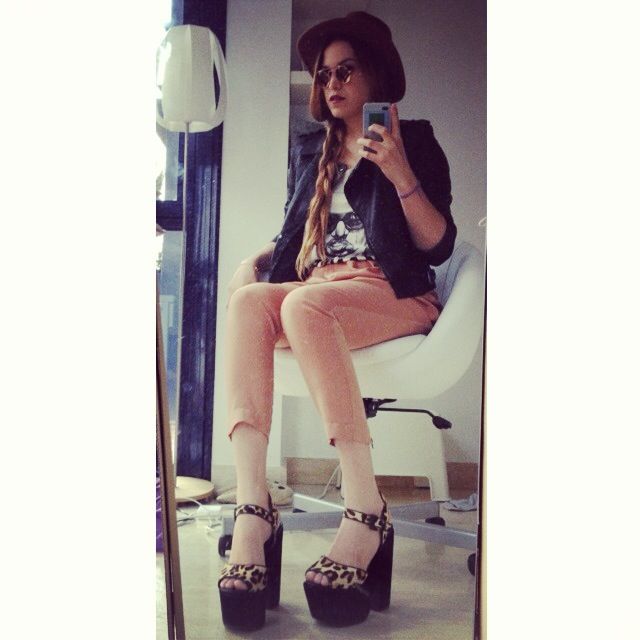 I've come to realize, the older I get, the funnier looking my face gets. Is it me or does my nose get longer every day? (And I promise I'm no Pinocchio, matter of fact, I'm quite the opposite ... I sin of being too honest and direct.) So, can someone explain what the deal with these weird looking fractions is all about?
Speaking of funny looking things, how funny are these pants? I guess they are those kind of items that only some dare to wear and others can't understand how someone would ever wear something that favors someones behind so little. Well, thats what I'm all about, wearing what I like, what looks funny, the kind of thing my boyfriend finds me everything but sexy in yet I can't feel any cooler in.
..................................................................................................................................
Me he dado cuenta, que cuanto más vieja me hago, más rara y graciosa se convierte mi cara. ¿Soy yo, o mi nariz se hace cada día más larga? (Y te prometo que no soy ningún Pinocho, de hecho, soy todo lo contrario ... peco de ser demasiado honesta y directa.) Por lo tanto, alguien puede explicarme que onda con mis fracciones bizarras y alongadas?
Hablando de cosas graciosas y divertidas, como son de gracioso estos pantalones? Supongo que son ese tipo de prendas que sólo algunos se atreven a usar y otros no pueden entender cómo alguien usaría algo que desfavorece el culo de manera tan horripilante. Bueno, eso es lo que mas me gusta, las prendas raras y divertidas, el tipo de prenda en la que mi novio me encuentra todo menos sexy, sin embargo, yo no puedo sentirme mas "cool".
Buy my 80's Purple sunnies here / Compra mis gafas de 80's Purple aqui
Become my BFF