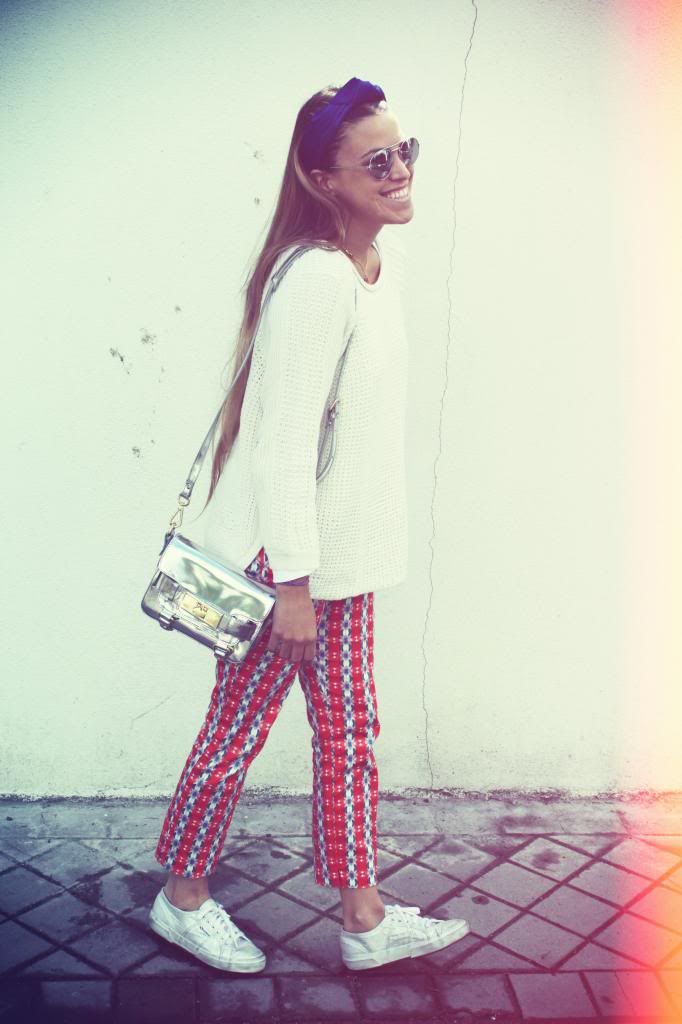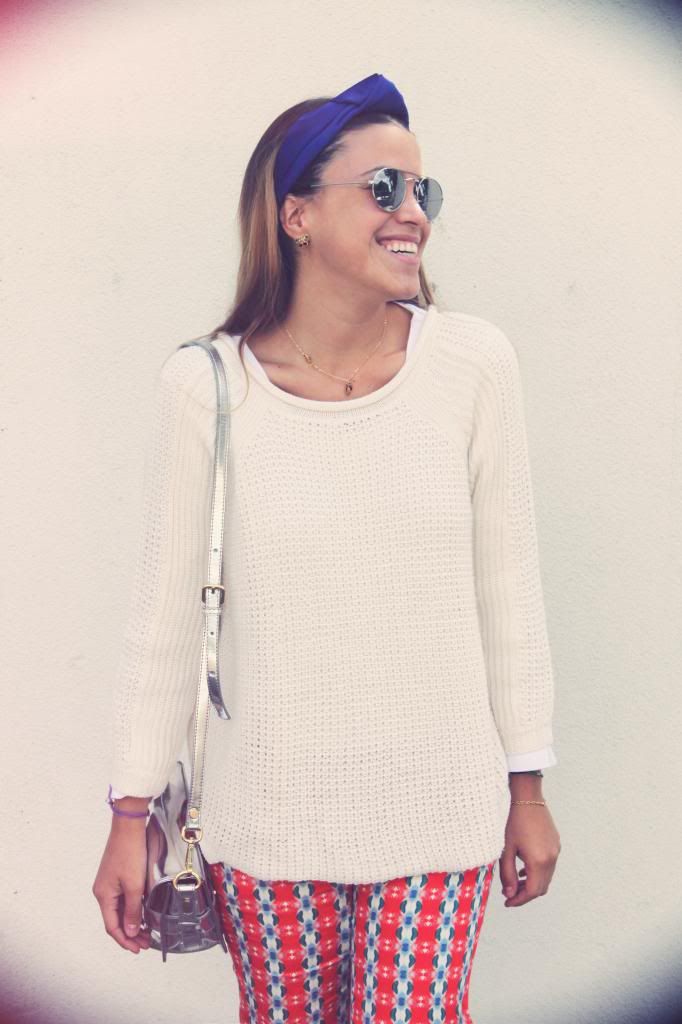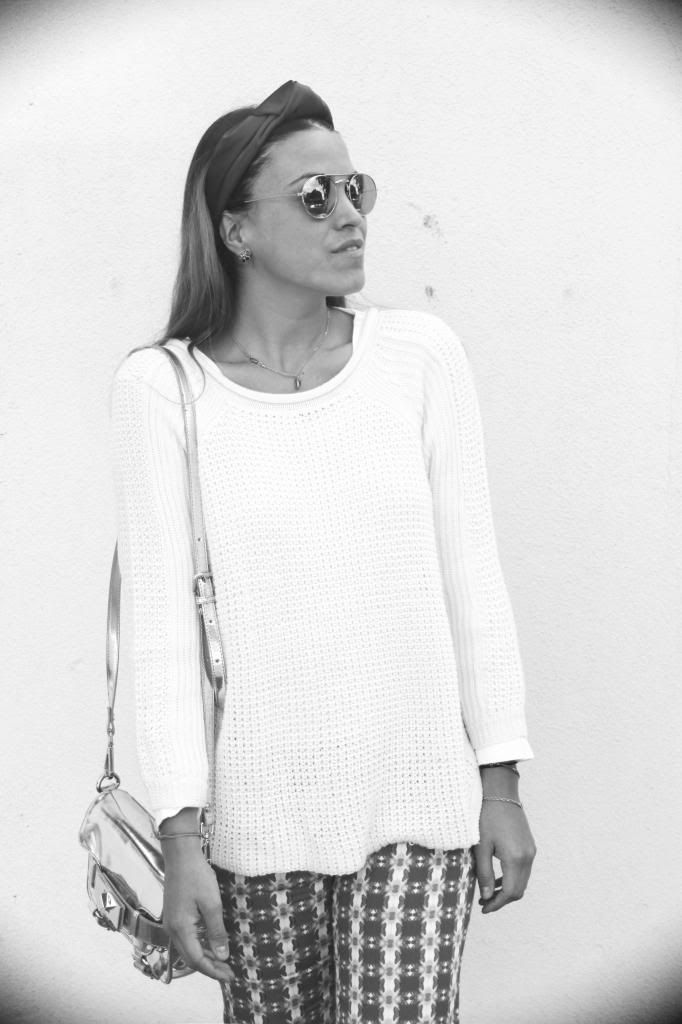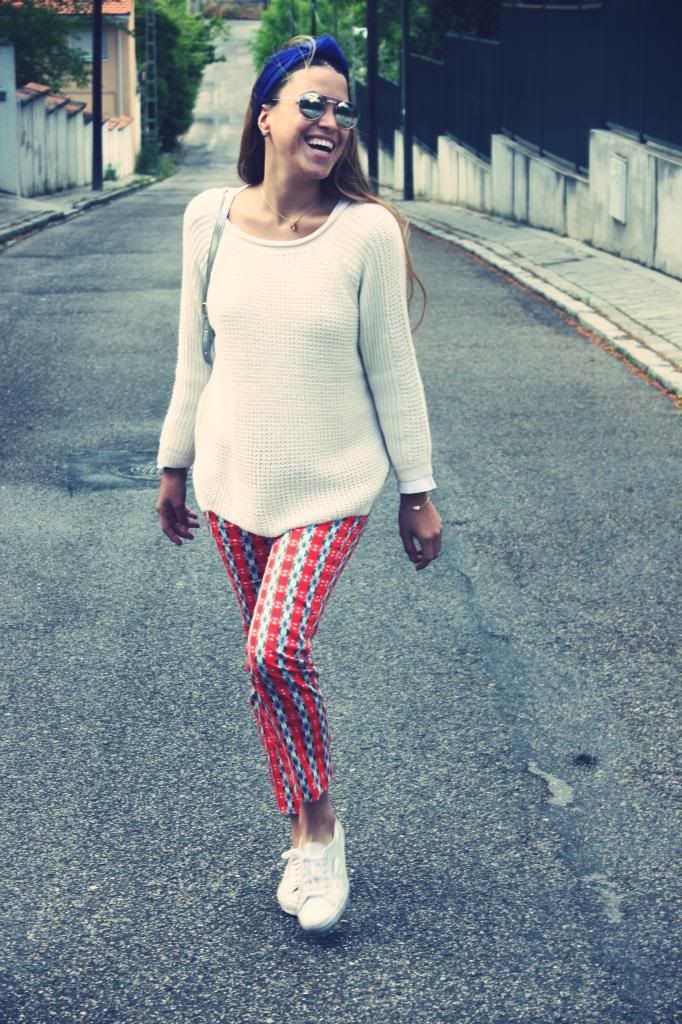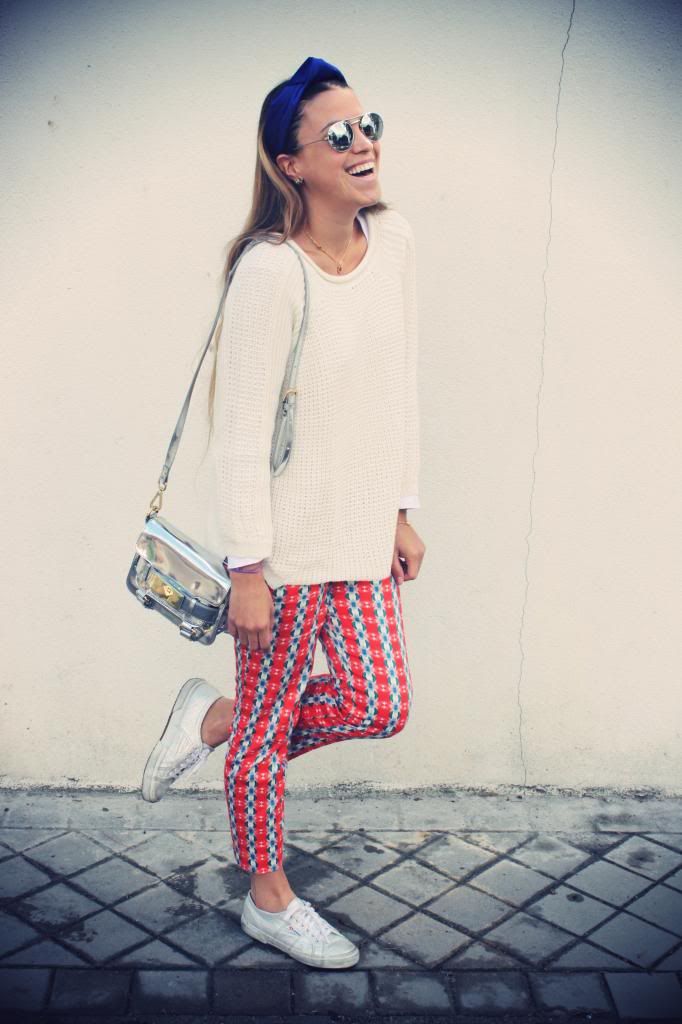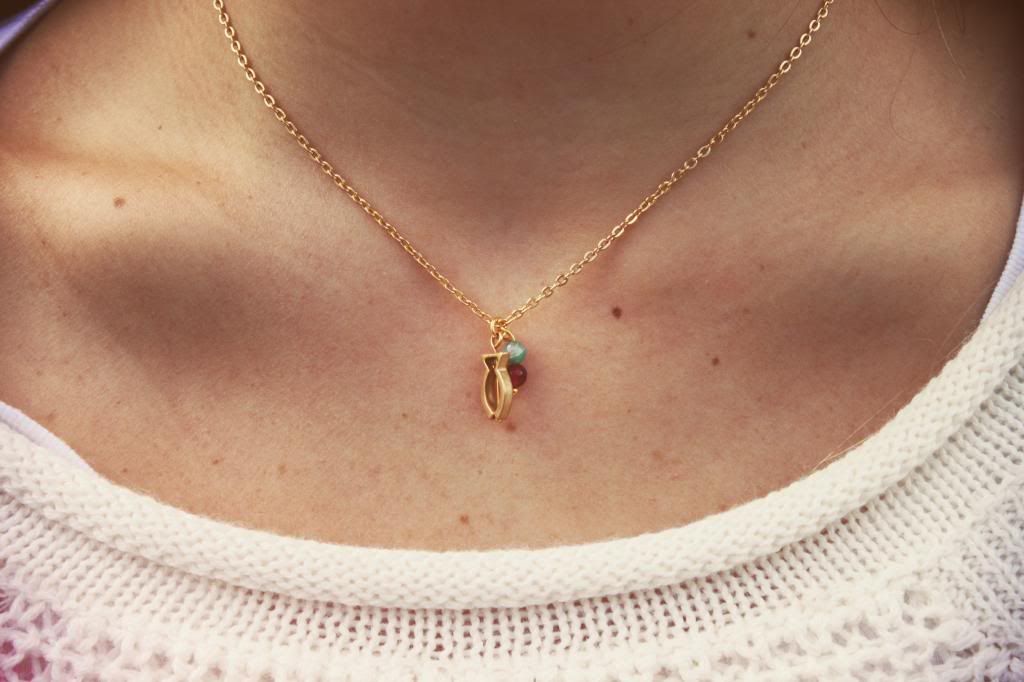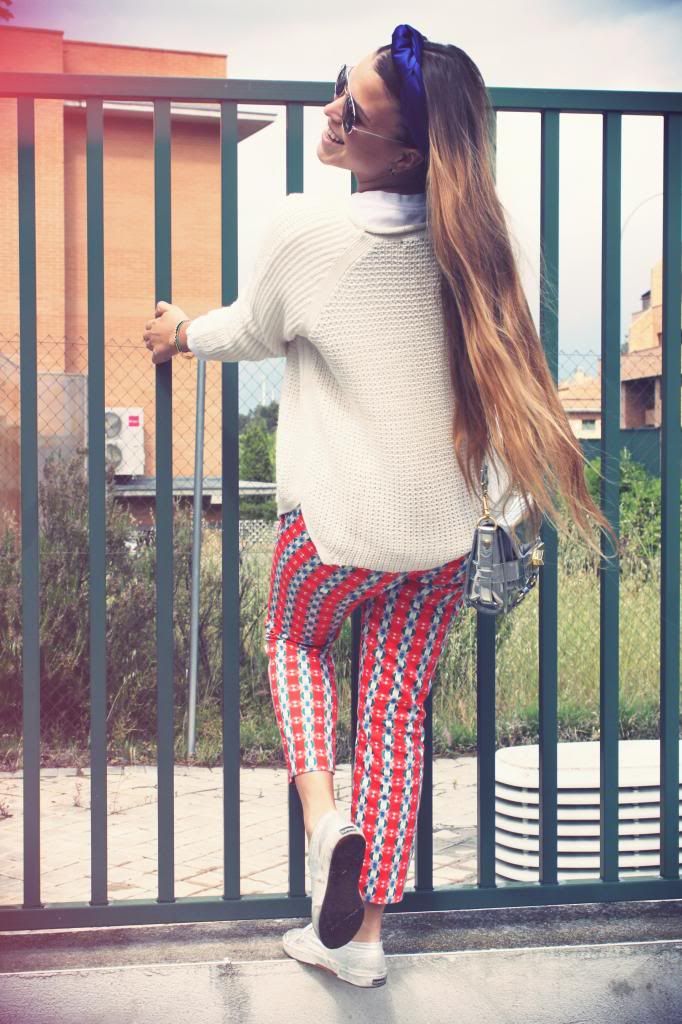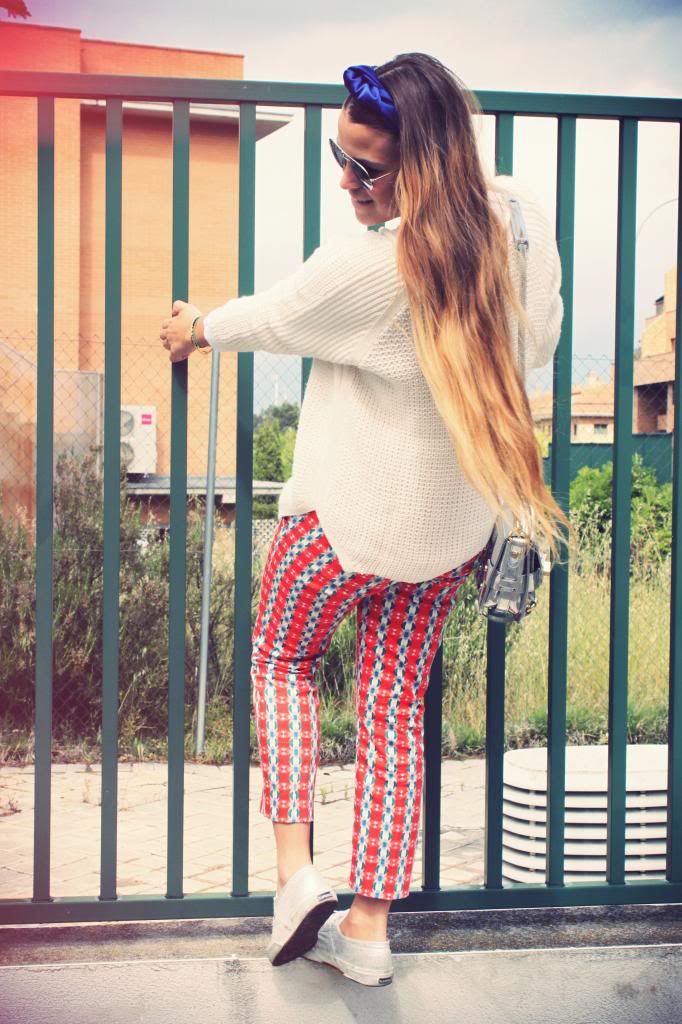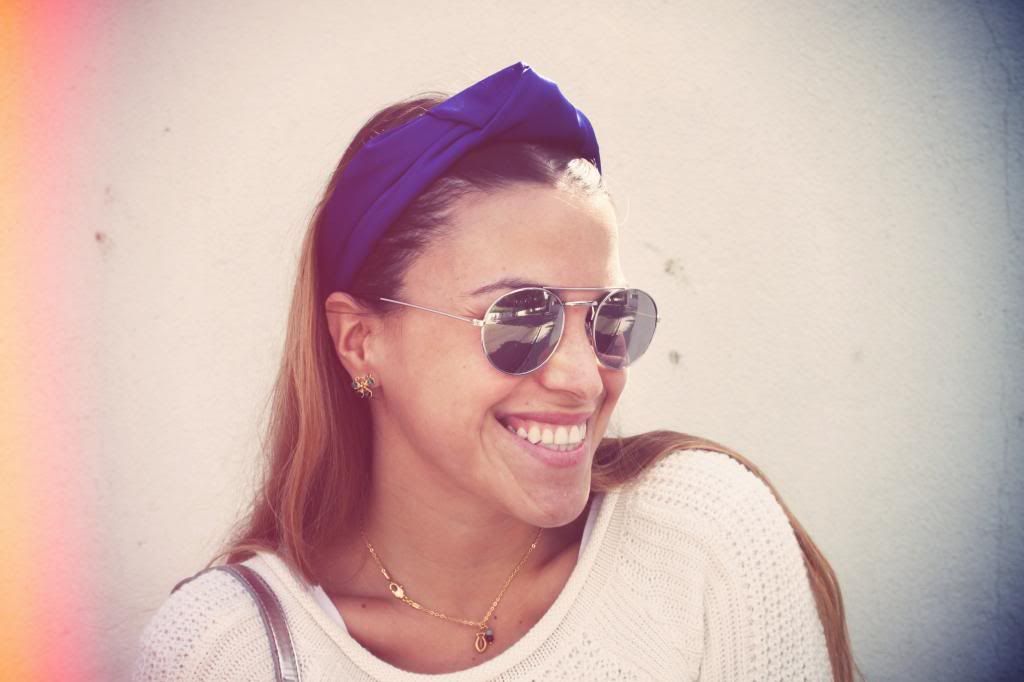 Para las que llevan leyendo mi blog desde sus principios, ademas de haber visto la evolución, han visto tambien que hay cosas que no he cambiado, y entre ellas es llevar cosas en la cabeza. Desde pequeña mi madre me vestia con diademas o como las llamamos en Perú, binchas, y hasta el dia de hoy siento que son un potente accesorio que añade siempre un toque especial y divertido a cualquier look, ademas, es perfecto para los dias que nuestro pelo no esta en sus mejores momentos.
Ultimamente se me ha dado por llevar collares, cada uno mas especial que otro. Este que llevo es de 2ENESPIRAL. No me despego de el y cada persona que me lo ve puesto siempre tiene algo bueno que decirme acerca de el.
Los pendientes, unas floresitas muy originales, me los trajo una amiga de Venezuela. Los tengo en varios tamaños y distintos colores y me encanta como añaden ese toque inesperado y coqueto.
..................................................................................................................................
For those who have been reading my blog since the beginning, aside from having witnessed an evolution, you've also seen that there are things that have not changed, like for example, wearing headbands and all kinds of accessories on my head. Since I was little, my mom would dress me up with "binchas" as we call headbands in Perú, and until today, I see them as a very powerful accessory that always adds a special and fun touch to any outfit, plus, it's a perfect add on for bad hair days.
Lately I've been wearing necklaces, each more special than the other. The one I'm wearing is from a spanish brand called 2ENESPIRAL. I wear it very often lately and everyone that sees it always compliments me on it.
My earrings, a very original pair of little flowers, were a gift from a friend from Venezuela. I have them in all sizes as I love the unexpected and charming touch that they add.
Shoes/Zapatillas: SUPERGA (

shop here / compra aquí!

)
Necklace/Collar: 2ENESPIRAL (shop here / compra aquí!)
Everything else: Zara
Follow me // Sígueme: