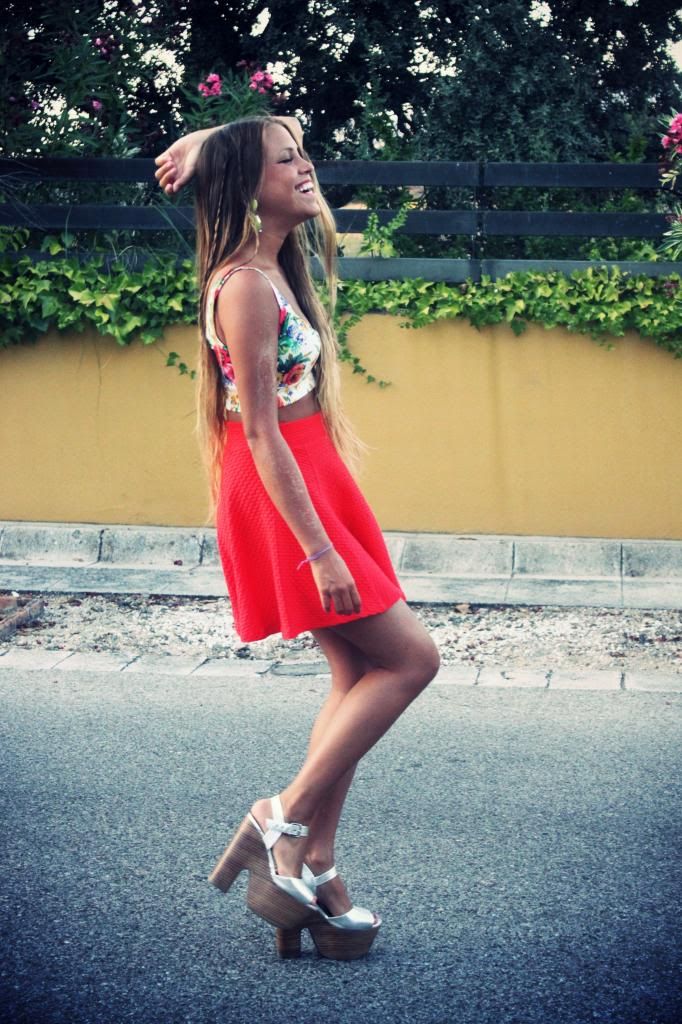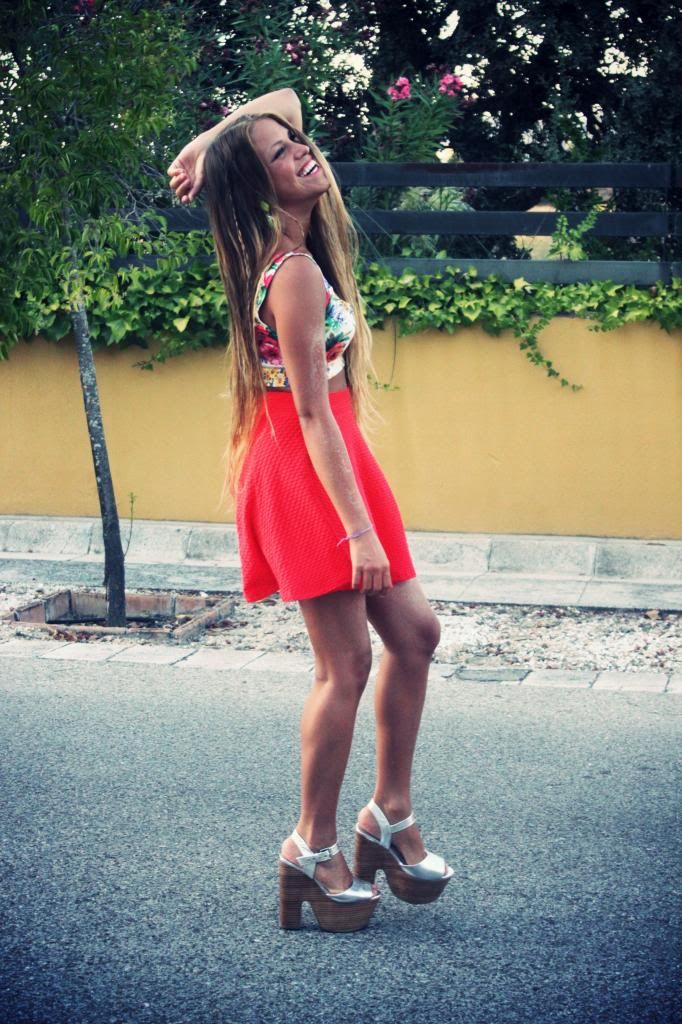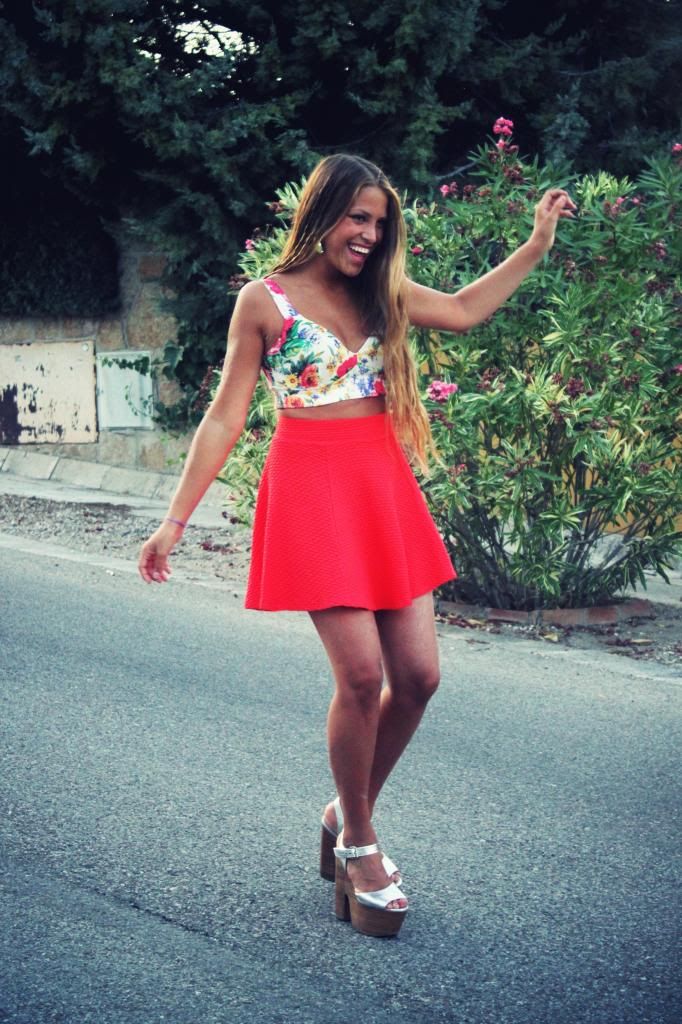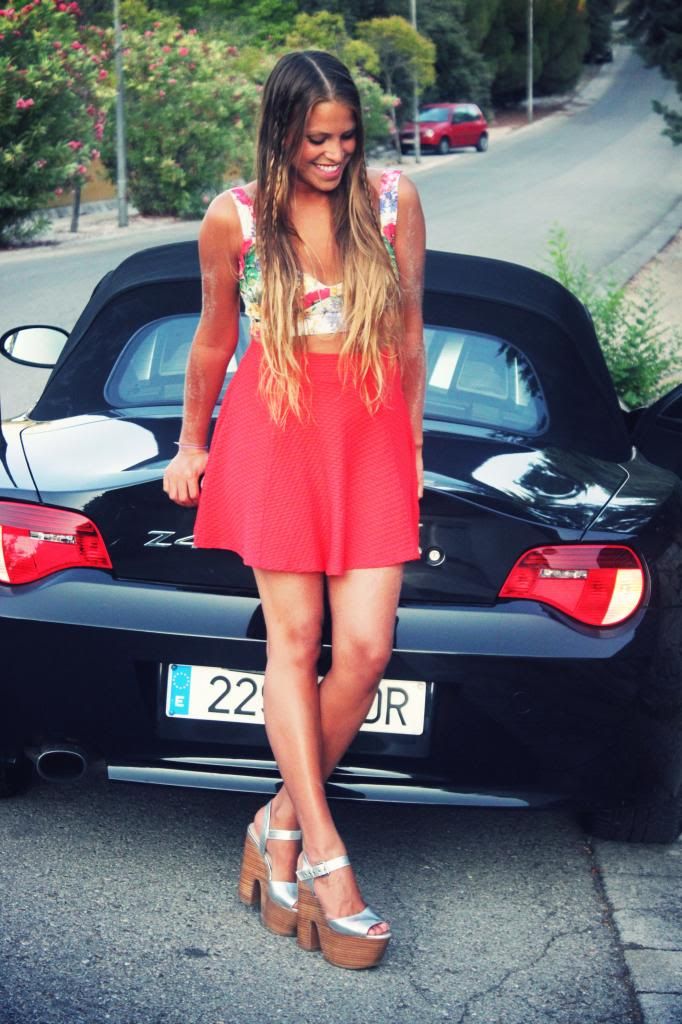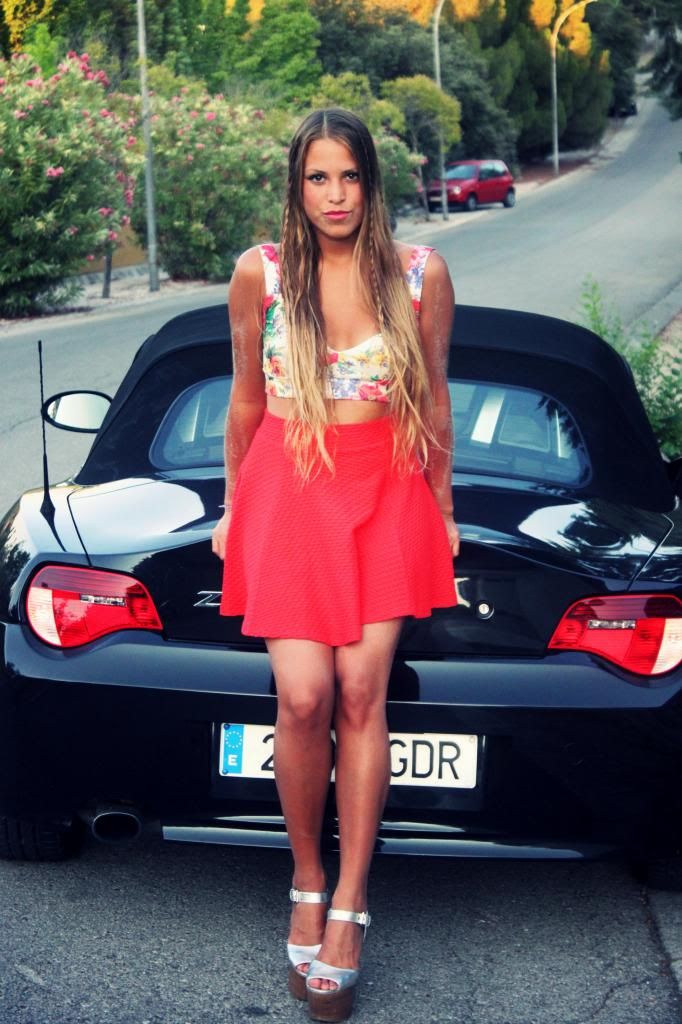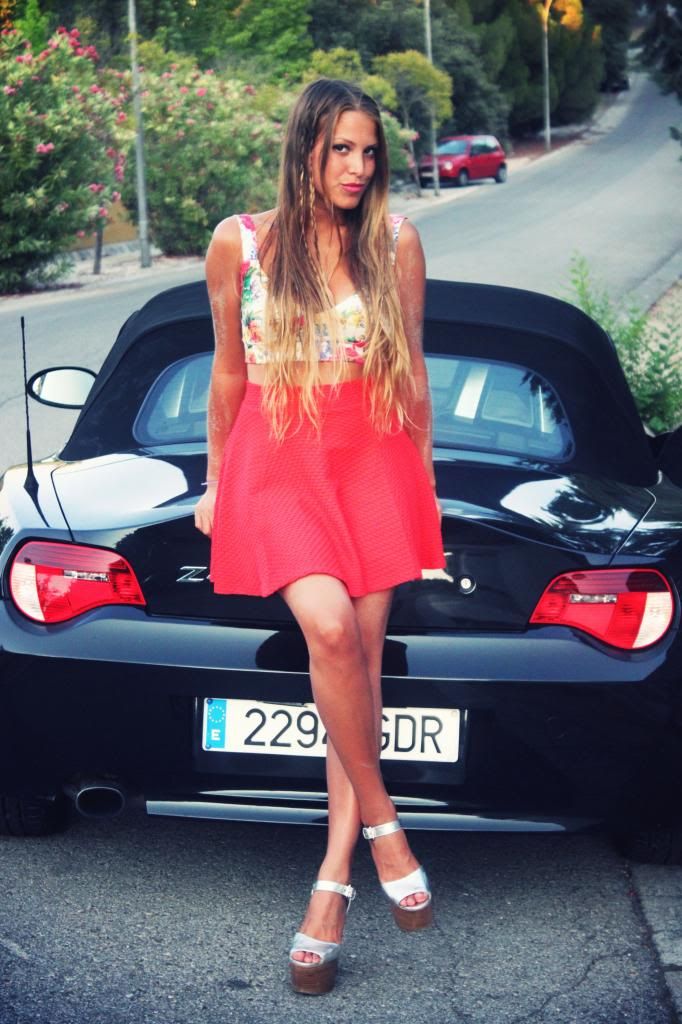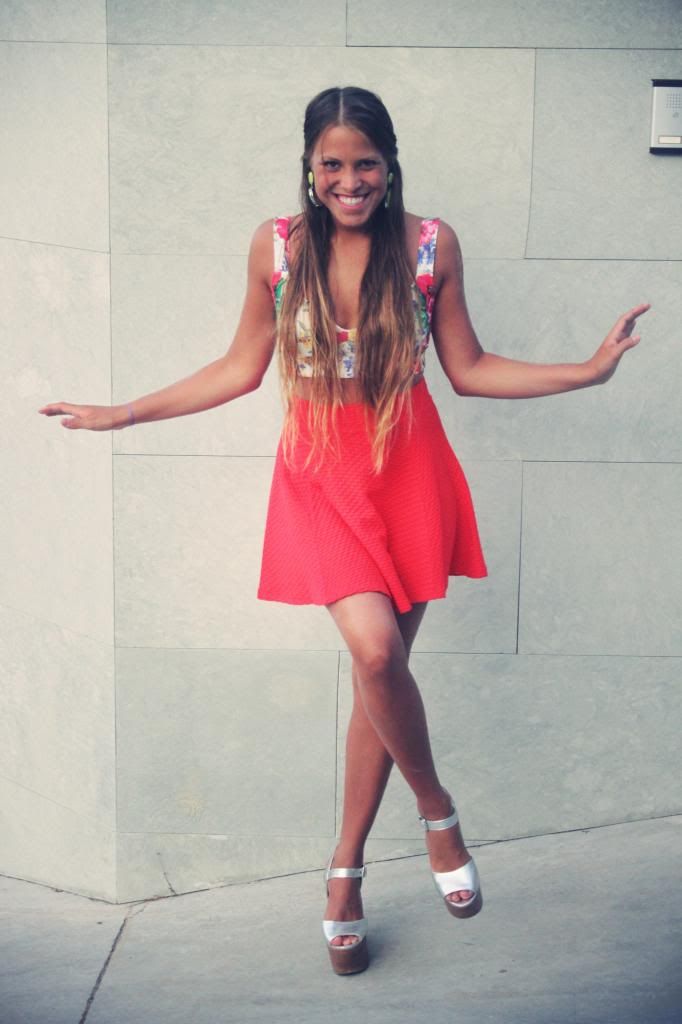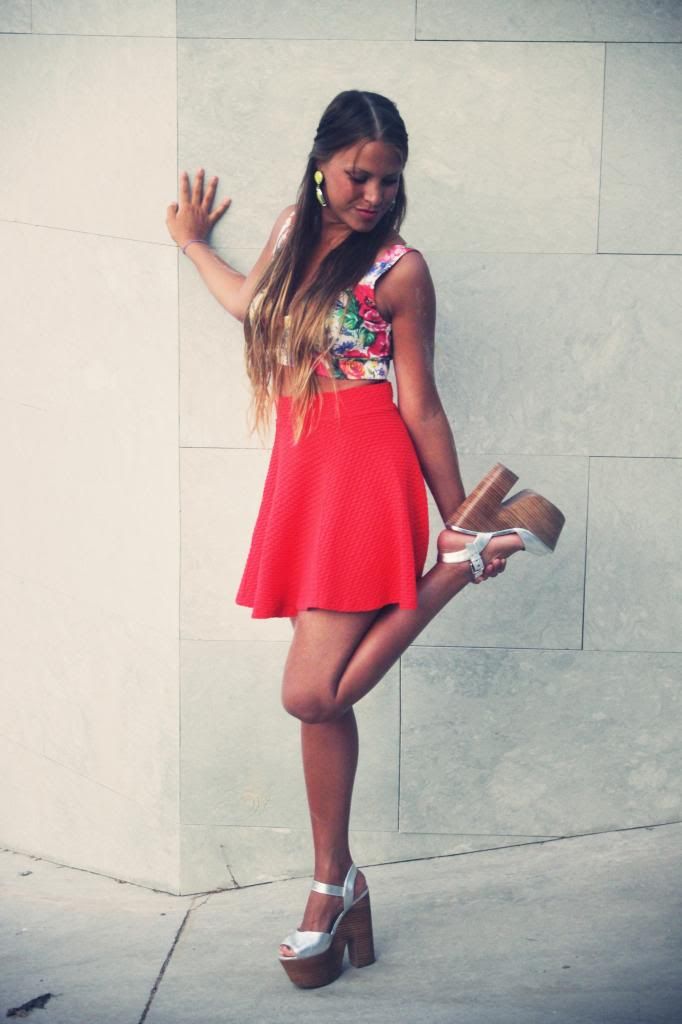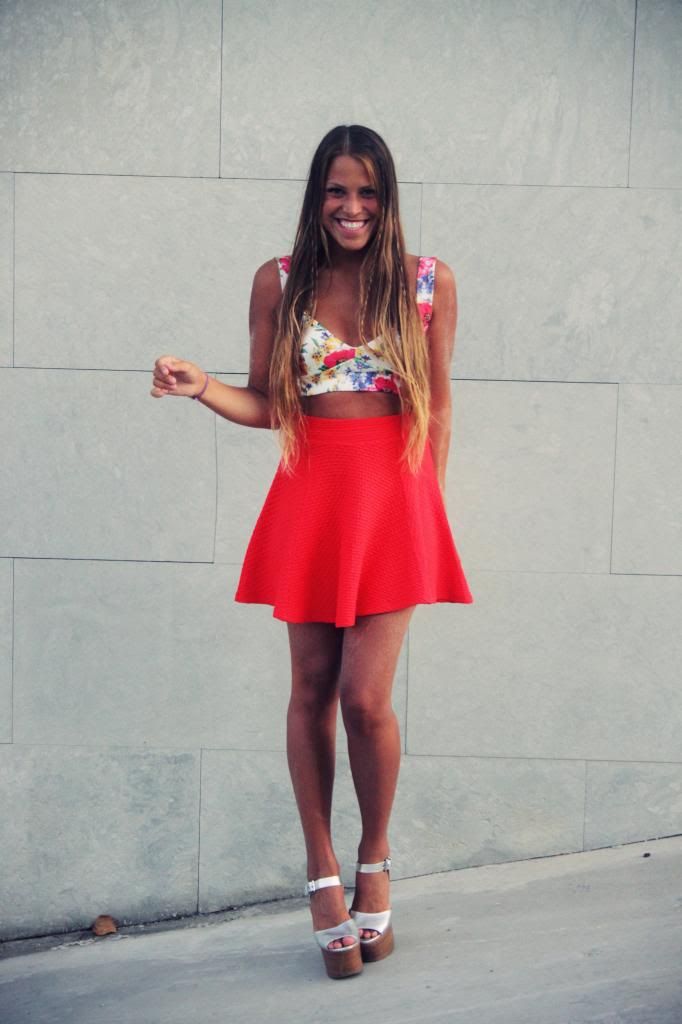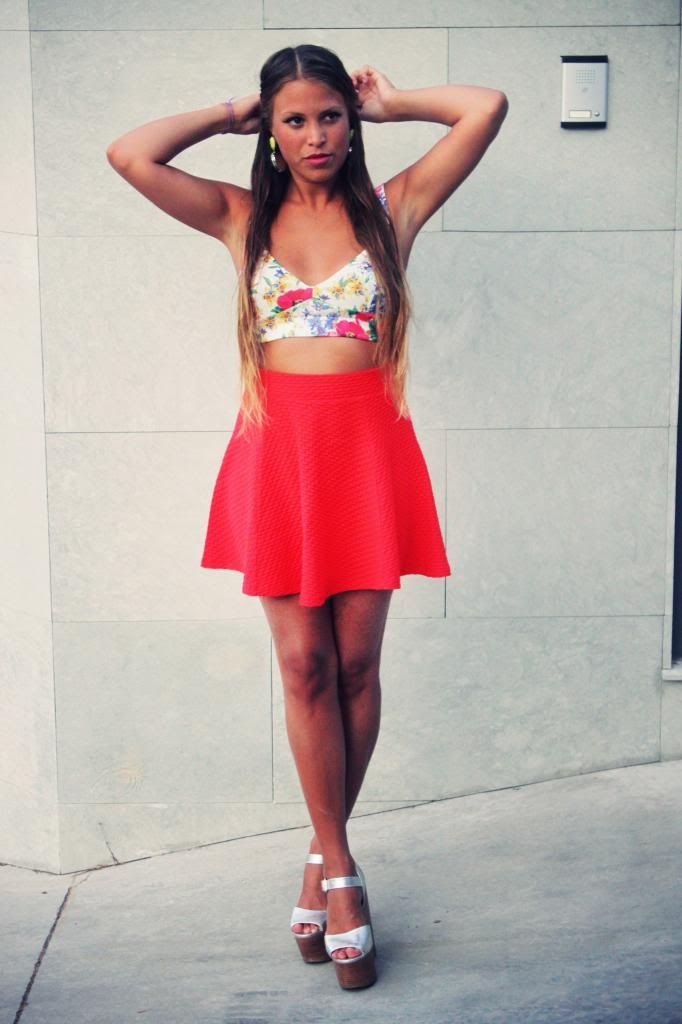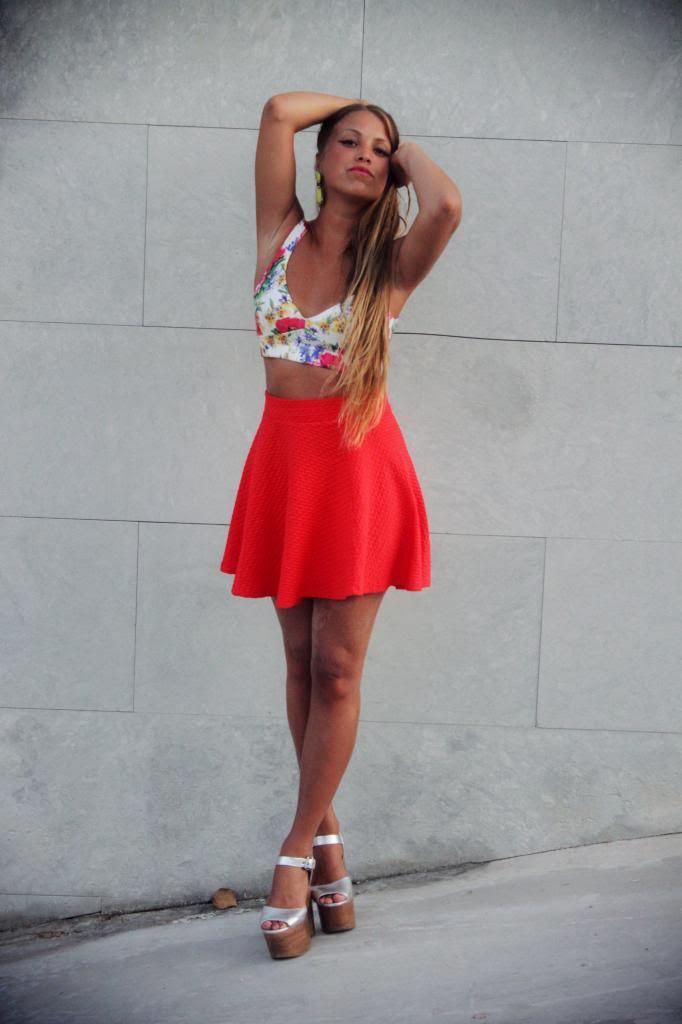 --- Overload of pictures ---
Are there any of you out there who are also Miss Glamourazzi fans? (@thegridmonster) If so, you know how she mentioned how she will be using the cr@p out of her Zara palm tree dress this summer just because of how much she loved it? Well, that is exactly how I feel about this skirt! I never tend to reuse outfits or a same piece very often, unless its jean shorts, leather jackets, the typical and basics, but this skirt has somehow possessed me as I've worn it probably 5 times in a month! With oversized shirts, jean jackets, leather jackets, crop tops, and this time it was my Zara flower crop top! I find it super comfortable and versatile, and I love the pop of color it clearly adds.
..................................................................................................................................
--- Sobredosis de fotos ---
Si es el caso, se acuerdan cuando menciono que este verano usaria su vestido de palmeritas de Zara a mas no poder simplemente porque le fascina? Pues, es exactamente el mismo caso conmigo y esta falda. No suelo repetir atuendos o las mismas prendas muy a menudo a no ser que sean básicos como chaquetas de jean (vaqueras), chaquetas de cuero, shorts de jean, etc., pero por alguna razón, esta falda de alguna manera me ha poseído y la he acabado usando mas de 5 veces en un mes! Mezclada con camisetas oversized, chaquetas vaqueras, de cuero, crop tops y esta vez fue mi crop top de flores de Zara. La encuentro comodísima, y super versátil a de mas de que me encanta el toque colorido que añade a cualquier look.
Follow me // Sígueme: