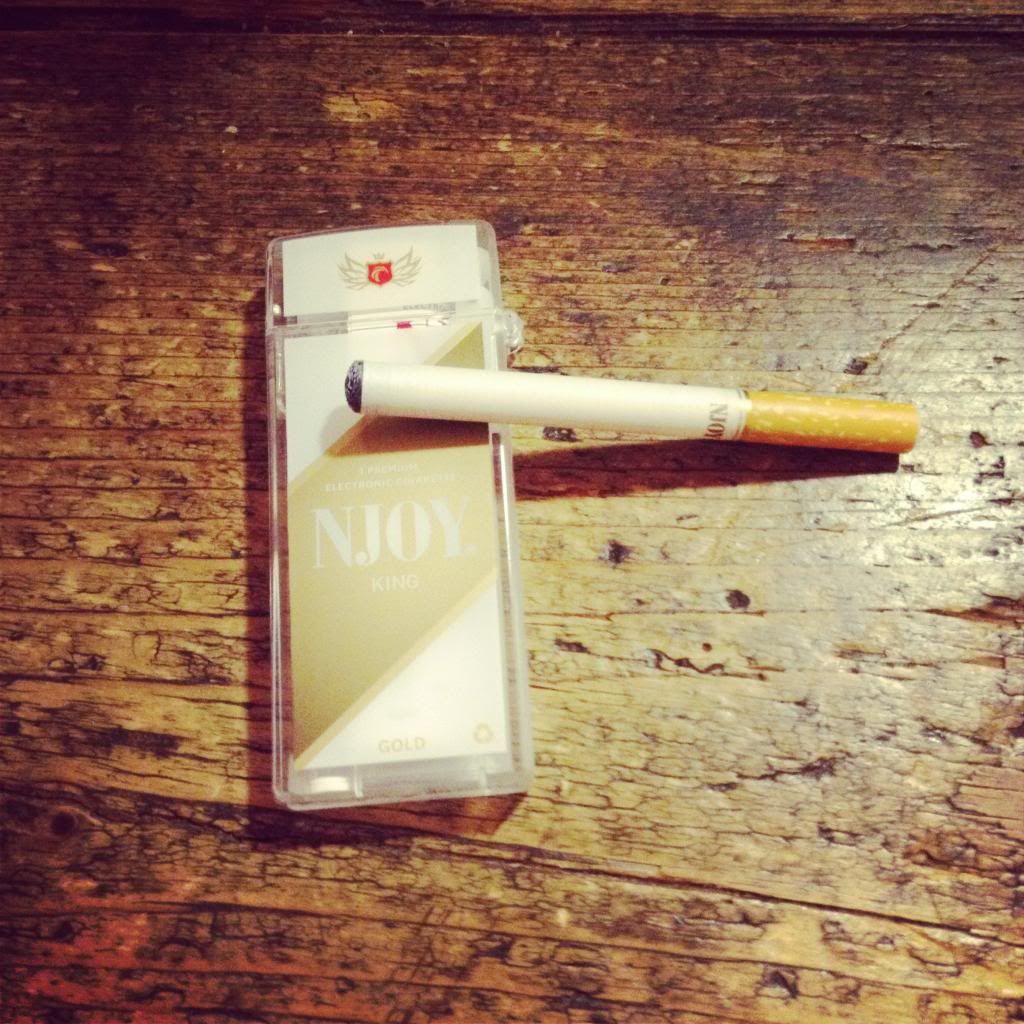 Hello from NYC!
Before I start bombarding you with NYC pictures, I wanted to share a great experience and project I started a few weeks ago.
NJOY came to Madrid and here are a few behind the scenes shots from an awesome photo shoot we did in one of my favorite spots in madrid, (as you might already know), MAGASAND.
For those who may not know who NJOY is, they are an incredible electronic cigarette brand.
Myself as a smoker, I couldn't have loved their electronic cigarettes more. They have all kinds of flavors (strong & light as well as menthol) and their packaging is absolutely perfect and easy to use and take with you anywhere.
Instead of harmful smoke, what you exhale is an odorless

vapor mist that evaporates into the air within seconds.
It really looks, feels and tastes just like one without all the bad things about cigarettes. Specially the ashes and smell which is a pain for me!
I hope you enjoyed this small update and pictures and if by any chance you're interested in
ridding your life of tobacco,
NJOY
is a great option, I would greatly recommend it.
You can buy them online here.
PS: Today you can get an NJOY King Free Sample (enter coupon code TRYKING in the cart)
____________________________________
Hola desde NYC!
Antes de comenzar a bombardearlos con fotos de Nueva York, quería compartir una linda experiencia y proyecto que comenzó hace unas semanas.
NJOY vino a Madrid y aquí les enseño unas fotos del behind the scenes de una sesión que hicimos en uno de mis lugares favoritos de Madrid, (como ya probablemente saben) MAGASAND.
Para los que puede que no sepan quienes son NJOY, son una marca increíble de cigarrillos electrónicos.
Como fumadora habitual (lo se, que feo habito), no pueden haberme gustado mas sus cigarros electrónicos. Tienen todo tipo de sabores (normal y light a de mas de mentolados) y el packaging y la presentación son absolutamente perfectos.
En vez humo dañino, lo que exhalas es un vapor (sin olor) que se evapora en el aire en unos pocos segundos.
Verdaderamente parece y se siente como fumar un cigarro de verdad excepto sin todo lo malo que lleva, sobre todo el olor y el humo que para mi es lo peor!
Espero que les gusten las fotos y que si están pensando en dejar de fumar, no duden en contar con NJOY!
Pueden comprarlos online aqui.
PD: Hoy pueden recibir una muestra gratis del NJOY King (poniendo el código TRYKING en el checkout)