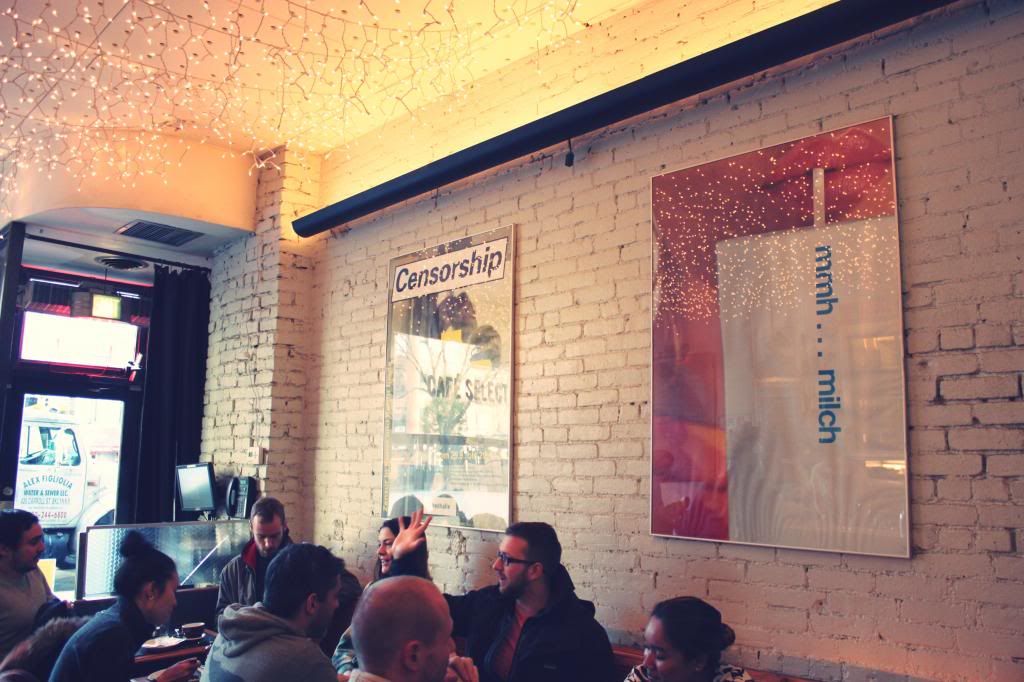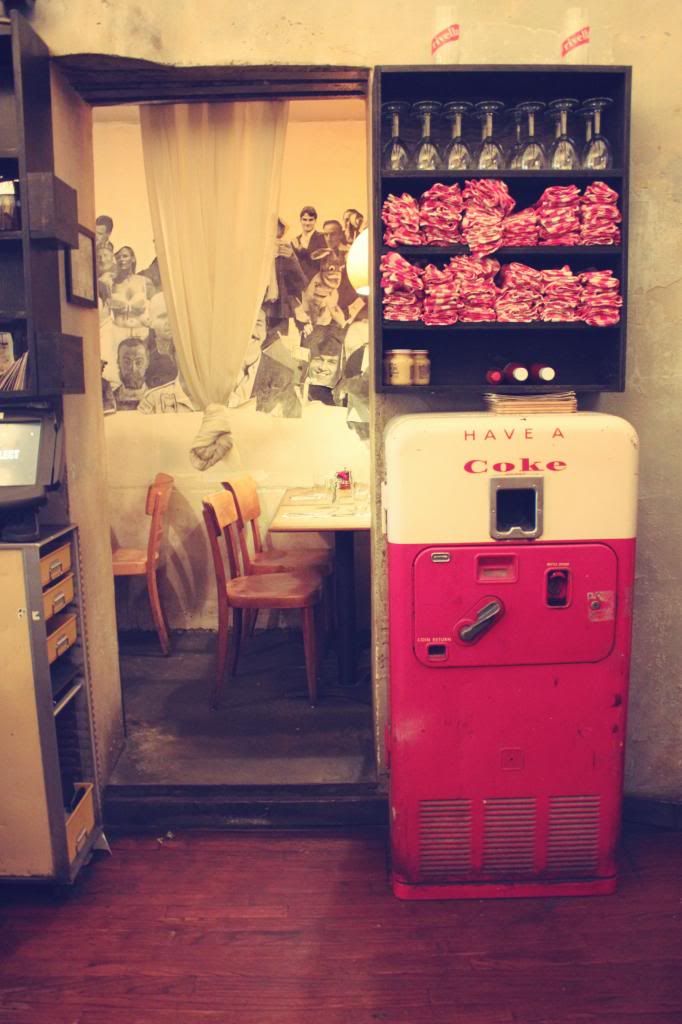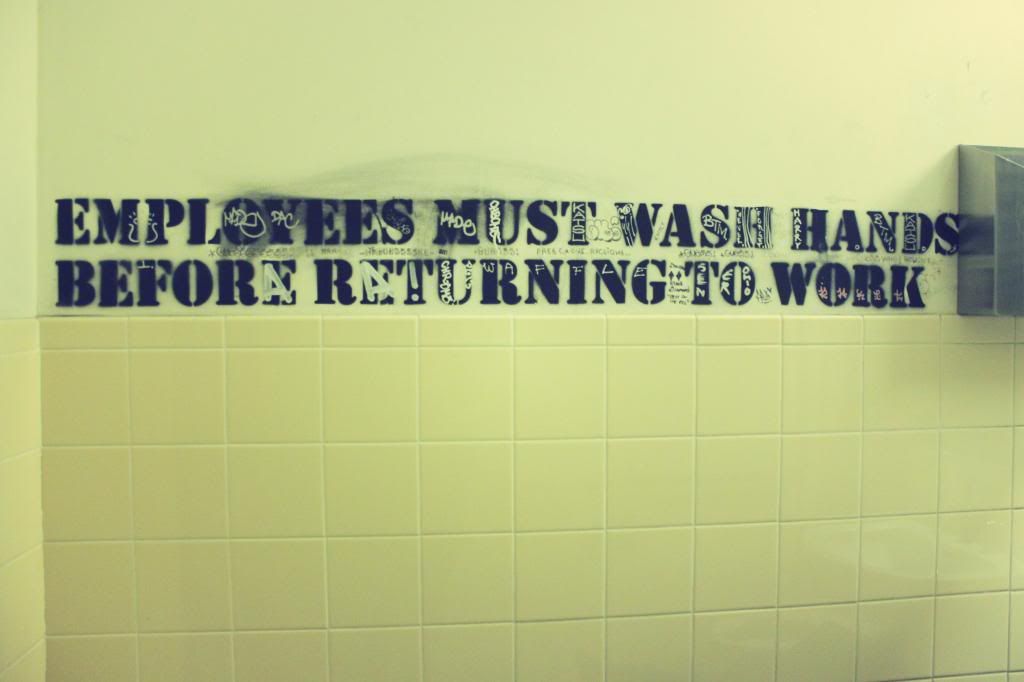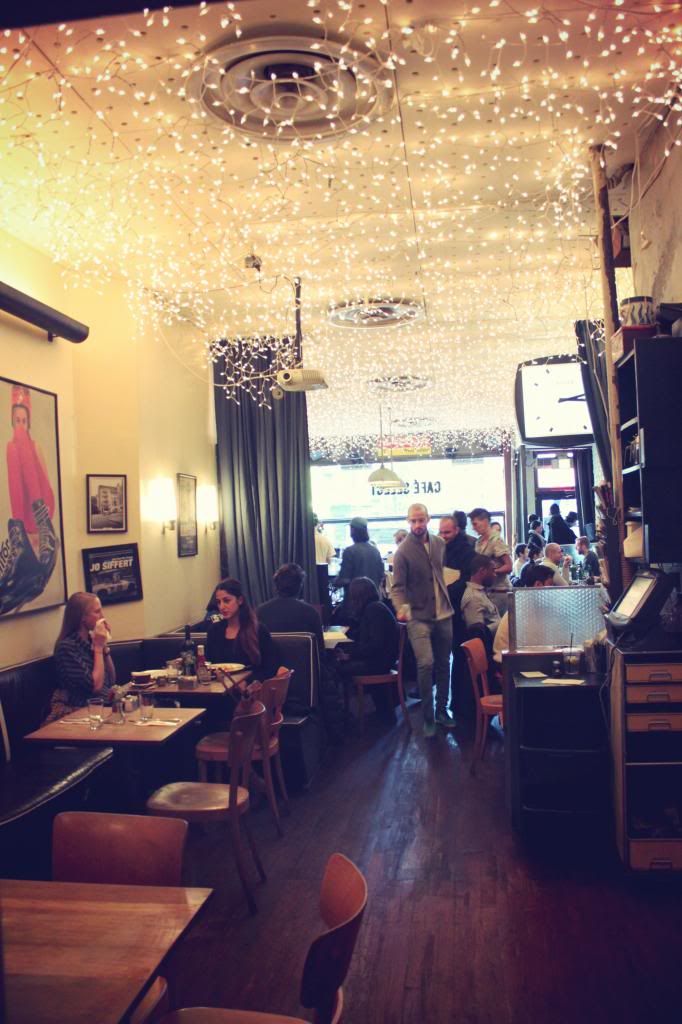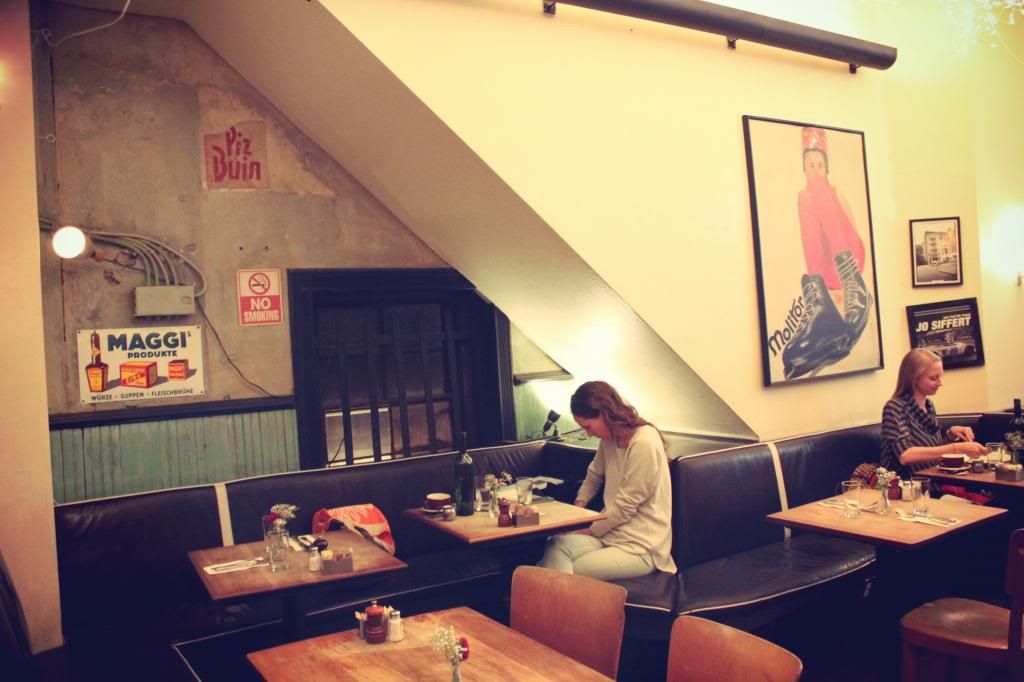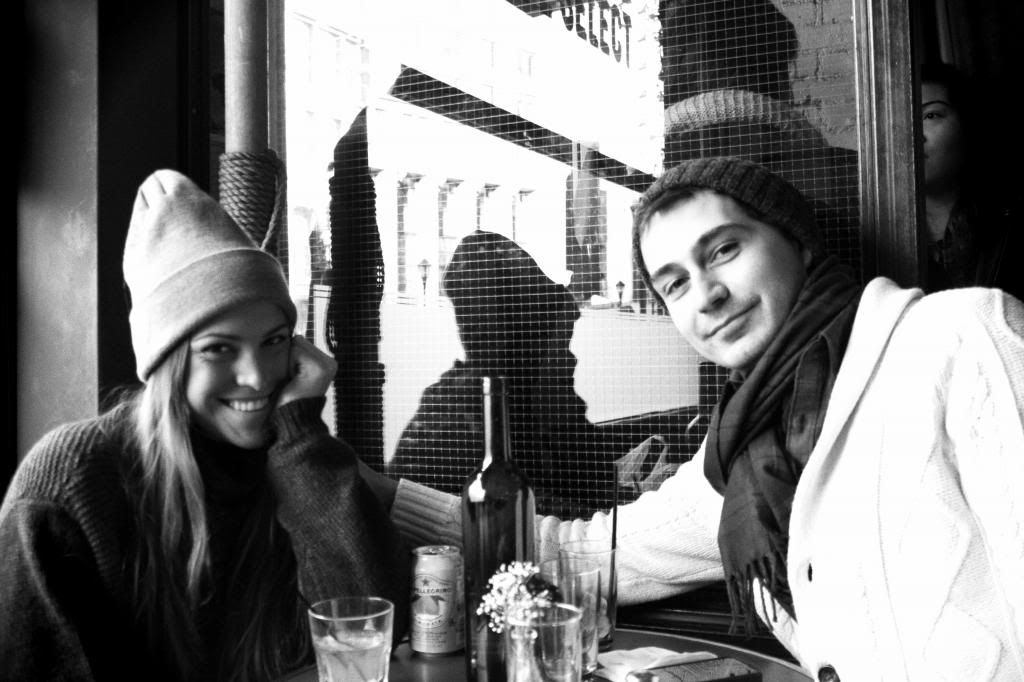 Continuing with my favorite NYC spots, today comes Cafe Select, a cozy, well situated cafe serving comfort somewhat swiss/french food and good ambience.
From the street, the cafe looks pretty ordinary.
Inside it's still very laid back and relaxed, but people watching will most definitely become a part of your lunch, brunch or dinner.
Aside from being a great spot to grab a bite, at night, stroll past the front cafe and it starts getting interesting. Your initial stop will be the secret two-table space exposed during revamps. Continue on through the kitchen, LaEsquina-style, where you'll find a 12-person chef's table. Conclusively, go down a few steps into a little, gloomy and industrial bi-level basement. It's the perfect "secret apartment-size party" scene.
Just like everything in NYC, full of little secrets & surprises.