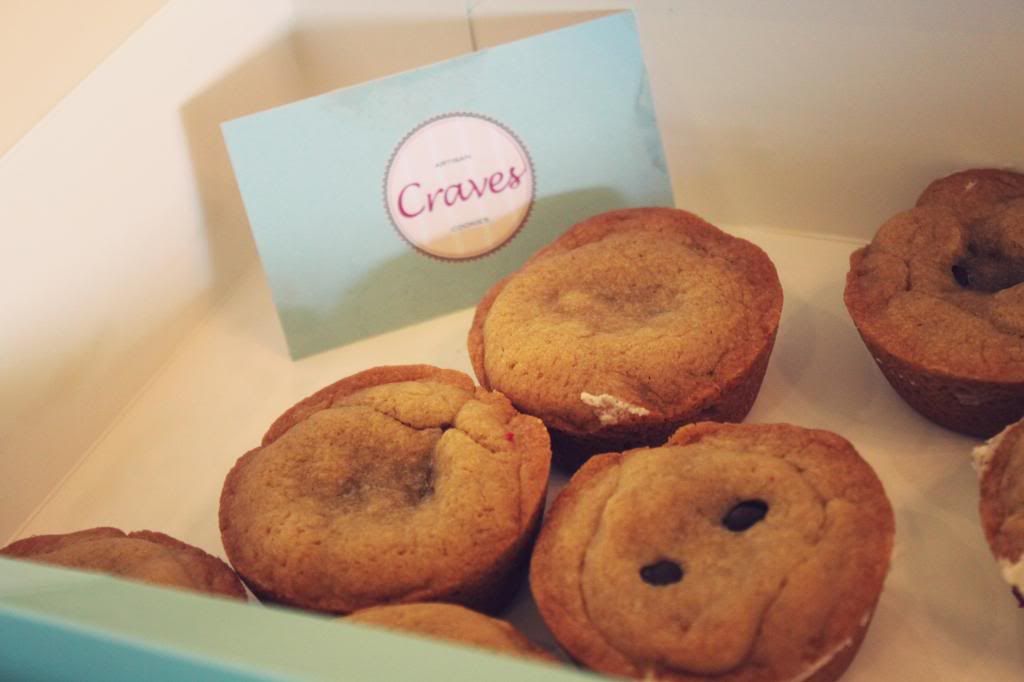 If there is something I like as much as cupcakes it is definitely cookies, chocolate chip cookies. What happens when you fill that cookie with Nutella, something I like even more than cupcakes and cookies? How about peanut butter, or kinder chocolate, even better, what if we make the cookie red velvet flavor?
I can't even begin to explain.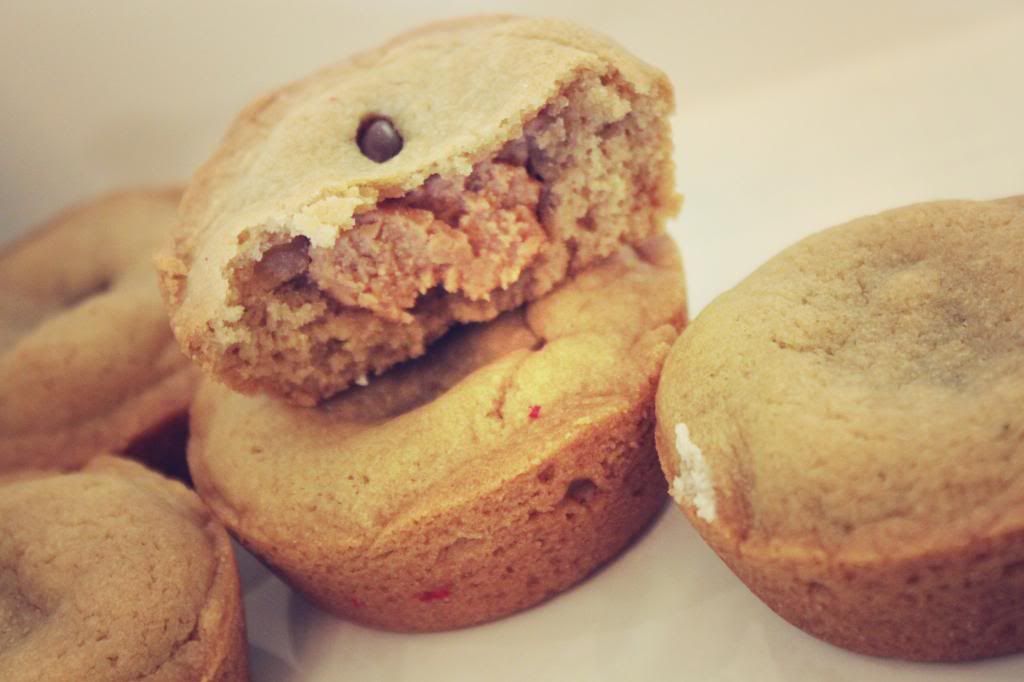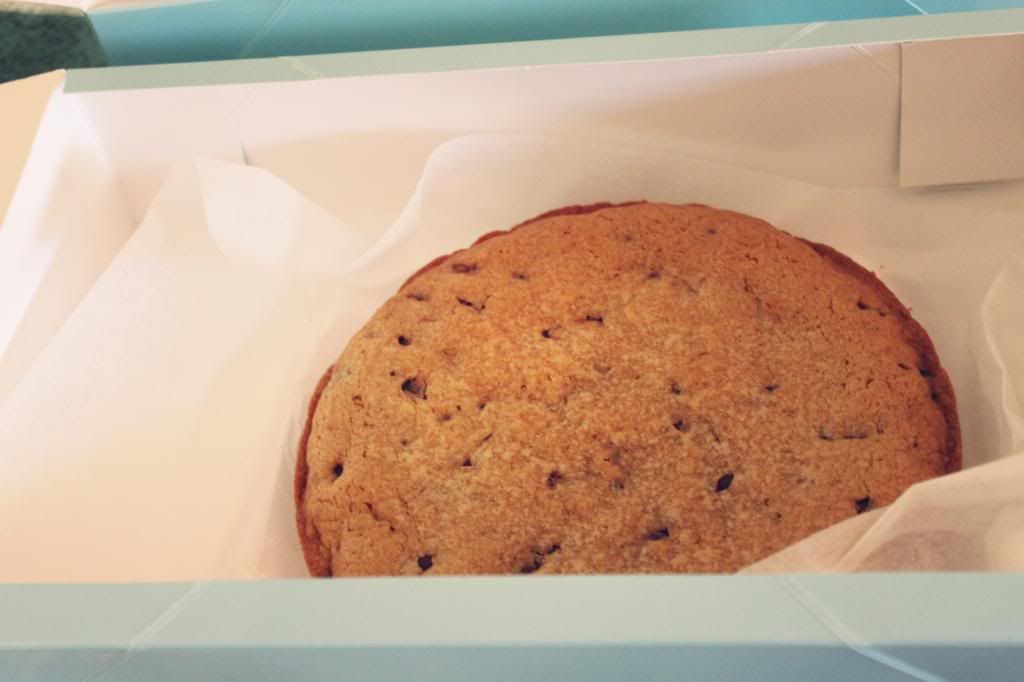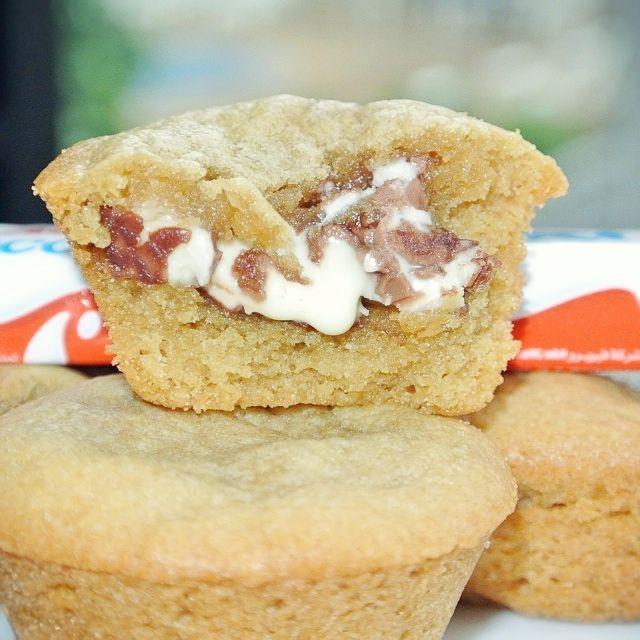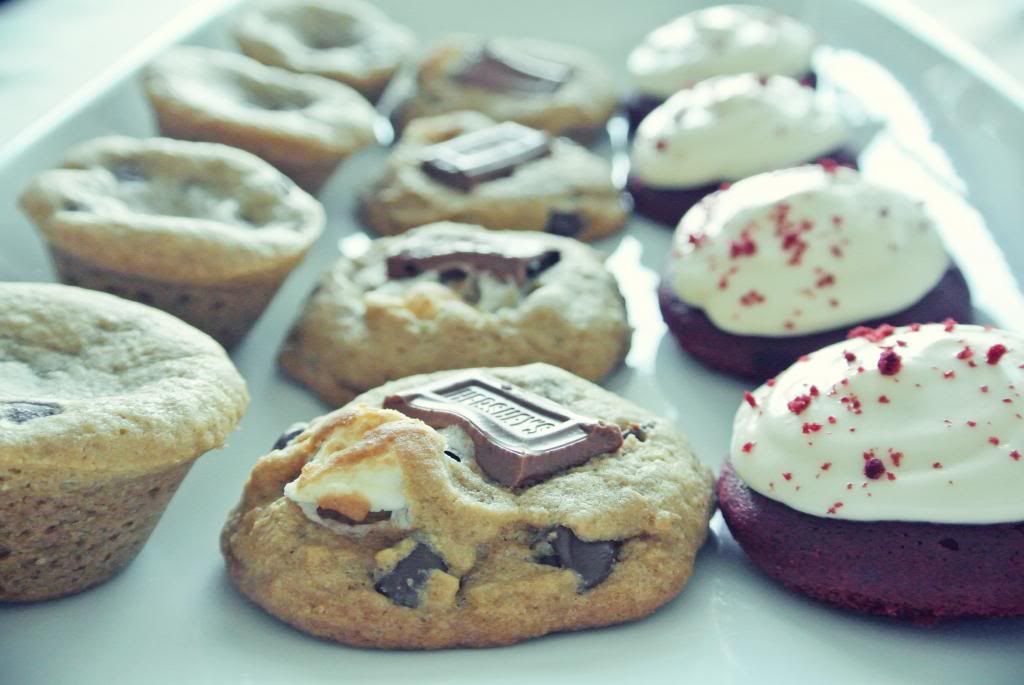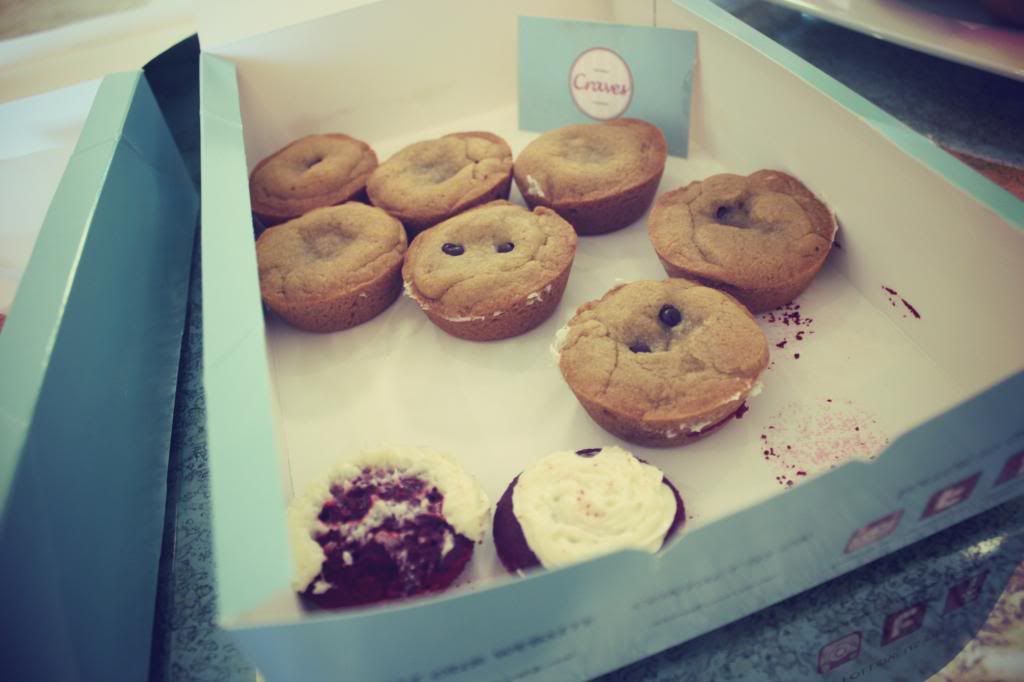 Half
Iraqi,
half
Syrian,
born and raised in
Jeddah, Saudi Arabia,
Deena Mahdi who
studied a
rchitecture,
in the
American University of Sharjah
,
UAE,
really hit the nail in the head when creating
Craves
.
"I've always loved cooking, especially baking, and my favorite dessert is cookies. But I found that there is a gap in the Dubai market for soft chewy cookies, all that was available were mass produced cookies, with typical flavors. I realized other people felt that way too, so I decide to come up with recipes for softer and more flavorful cookies. I also wanted to cater to different tastes and cravings, I wanted people to come to Craves and start creating, to come up with their own ideas for cookie flavors, and customize their own cookies. Basically let their imagination run wild."
Aside from being a beautiful person, she's without a doubt innovative and creative not to mention an excellent baker.
Another person who made something out of what she was passionate about - and what a delicious taste did following that path left her with. In the future, when she opens a store, she would like to serve the finest coffees, and teas along with the freshest cookies.
I can't wait to go back to
Dubai
just to have some more!