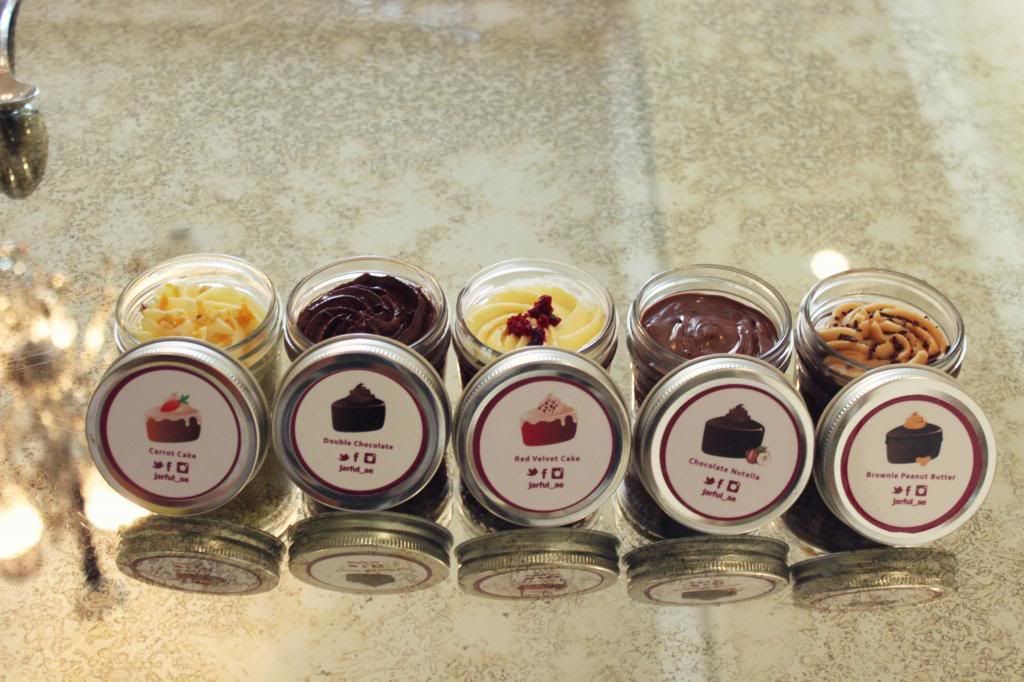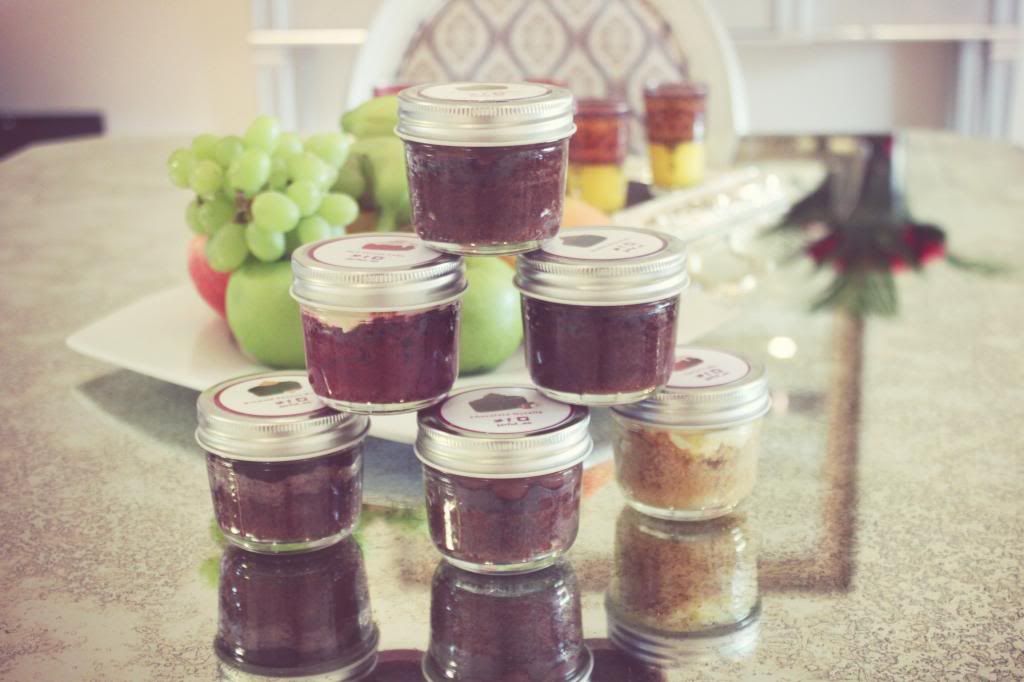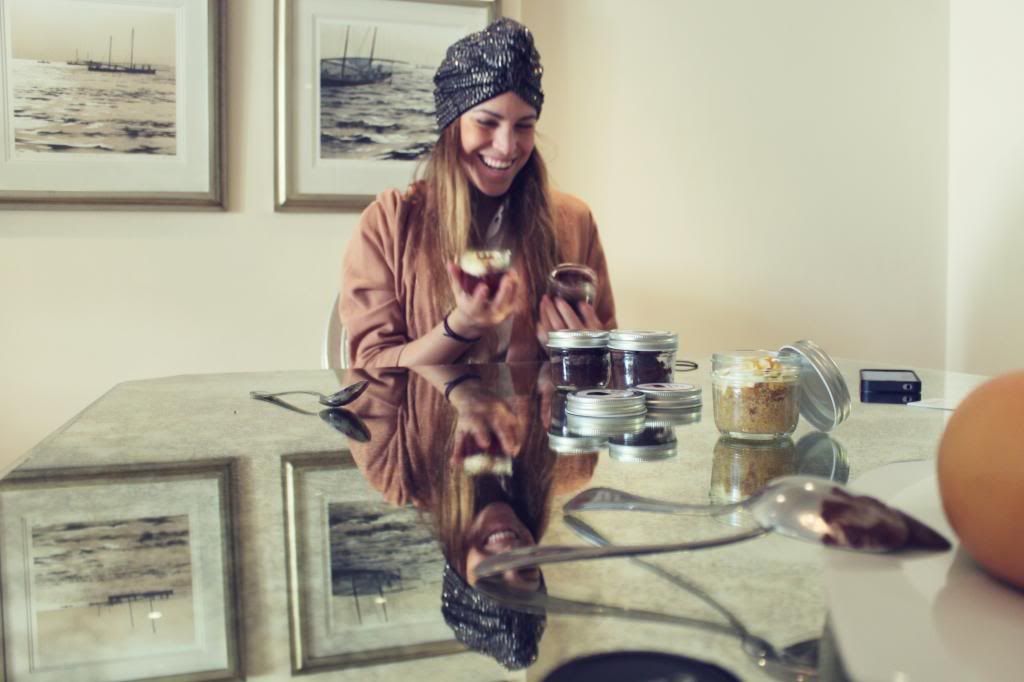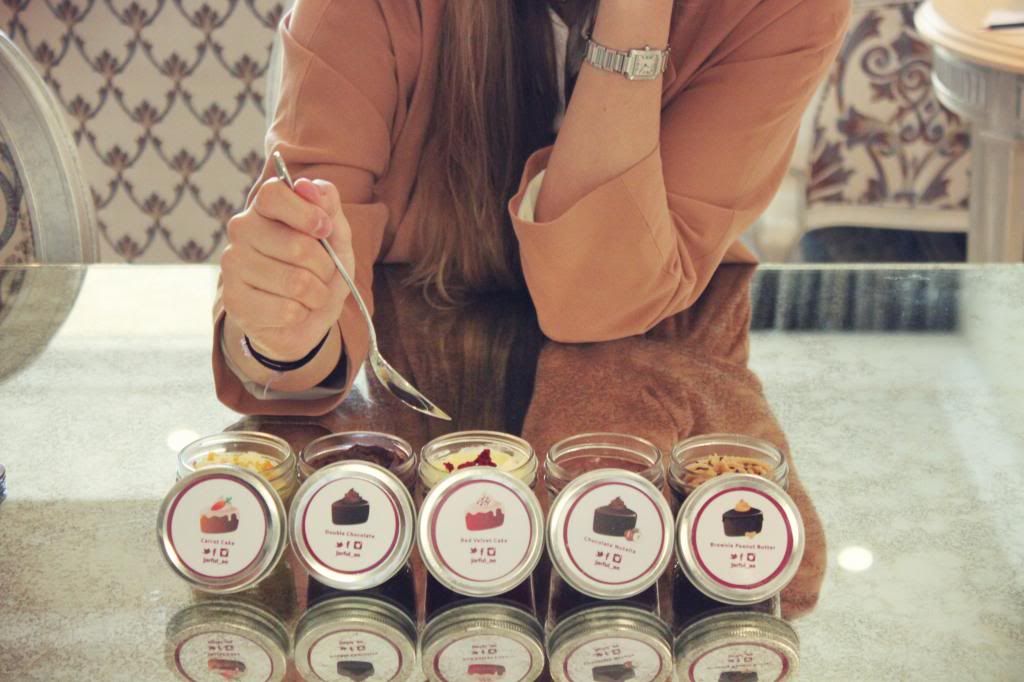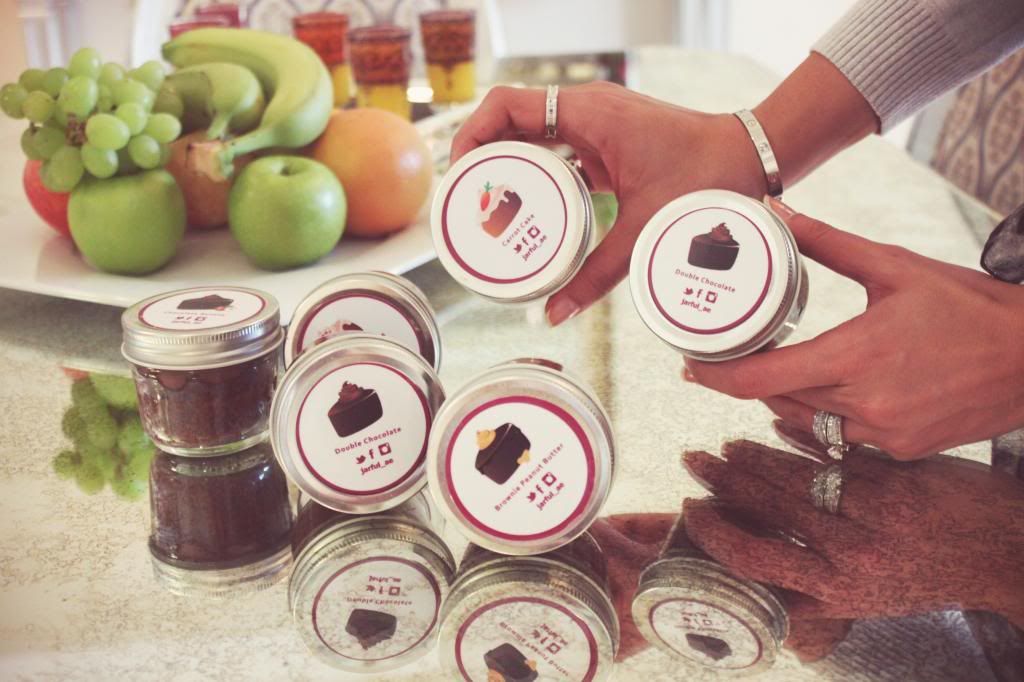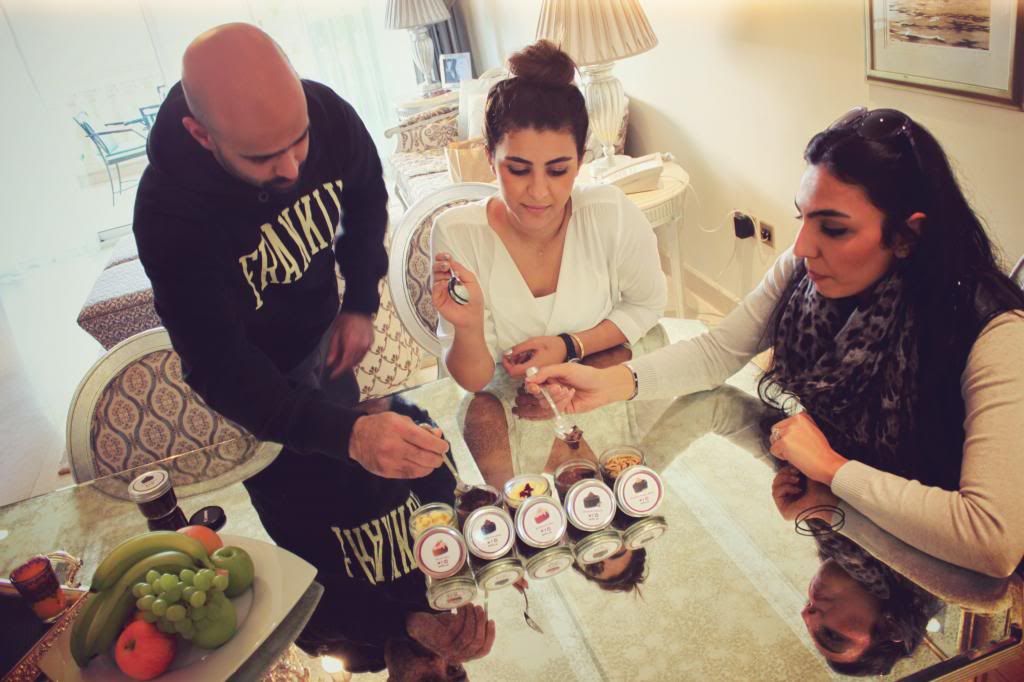 While in
Dubai
I had the pleasure of getting to know amazing and talented people with great ideas and initiatives. I really admire people who find what they love, follow their dreams and make them happen.
Born in
Homs, Syria, Rama
studied
Marketing
in
Concordia University
, in
Montreal, Canada.
She always wanted to start something related with food and especially a bakery of some sort. So she created
Jarful.
"Eating cupcakes was always a hassle for myself and I would end up eating it with a spoon to get the right amount of frosting, with the right amount of cake so I got inspired and began experimenting baking the desserts in jars. It was so much fun for me to eat out of a jar. I would have a bite for breakfast, close it up and then have another bite for lunch and then the same for dinner."
It is funny because right before I met Rama, I was talking to a friend of mine about how cupcakes are not specifically easy or practical to eat, because as Rama mentions, it can be a struggle to get the right amount of frosting with a good amount of cake. Little did I know, Rama had come up with a great solution to my question!
What she loves the most is the baking process, researching and coming up with new ideas.
In the near future she is looking into including savory in her jars, for example; Salads, Mac n Cheese and a lot of other exciting ideas.
I already had the pleasure of trying her sweet flavors as you can see in the pictures above, as well as some of my friends and they were simply delicious. I love Rama's idea and concept. It is absolutely appealing, unique and it makes eating a lot more fun (and easy!)