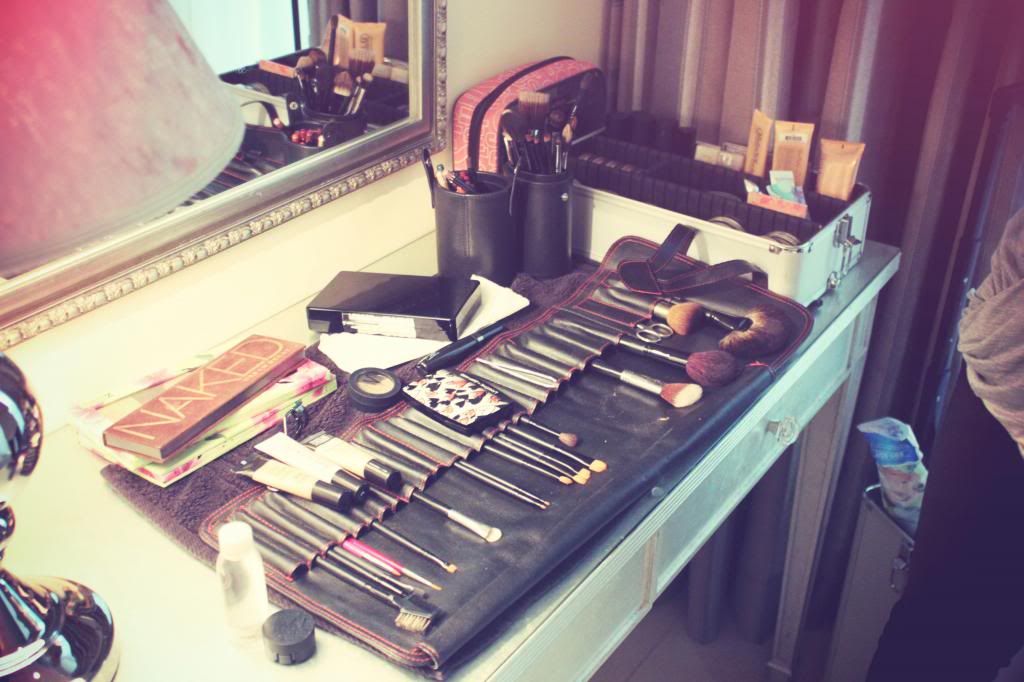 Diana Mauer
is from Estonia. She was born and grew up in the capital
Tallinn
and has currently been living in
Dubai
for 2 years. After high school she studied
Hotel and Tourism Management
in
University of Tartu
(Estonia) with focus on
Wellness Spa management
and also worked in Spa's for about 5 years. "Working in two top Estonian Spa's was great, but I felt that this was not exactly my calling. I've always been passionate about
makeup
. My mother says I was only 3 years old when I insisted on doing her
makeup
therefore I decided to take
professional makeup course
and continued working as a
makeup artist
. We could say that
makeup is a hobby turned into profession
." As long as she can remember she's always loved makeup - wearing it and applying it on others. Wearing bright yellow eyeshadow at school at the young age of only 10, doing her friends makeup for parties, school fashion shows, graduations etc. "It's been
natural part of my life.
"
Her favorite part of working as a makeup artist is that every singled ay at work is different - different locations, different faces, personalities, concepts, projects. "There is not much of routine and it is always exciting!" TV presenter Katie Fielder, Miss World Australia 2012 Jessica Kahawaty and even the the legendary Mr. Jeremy Irons are some of the lucky people who she's done their make up for.
She did my makeup for my friends wedding and not to brag but... I looked amazing!