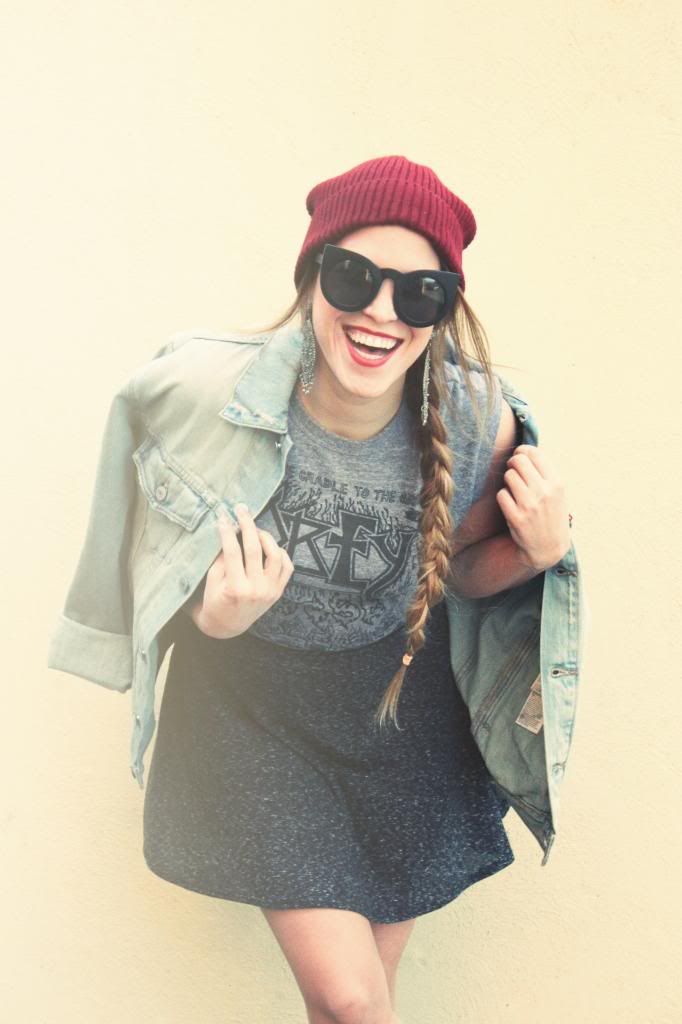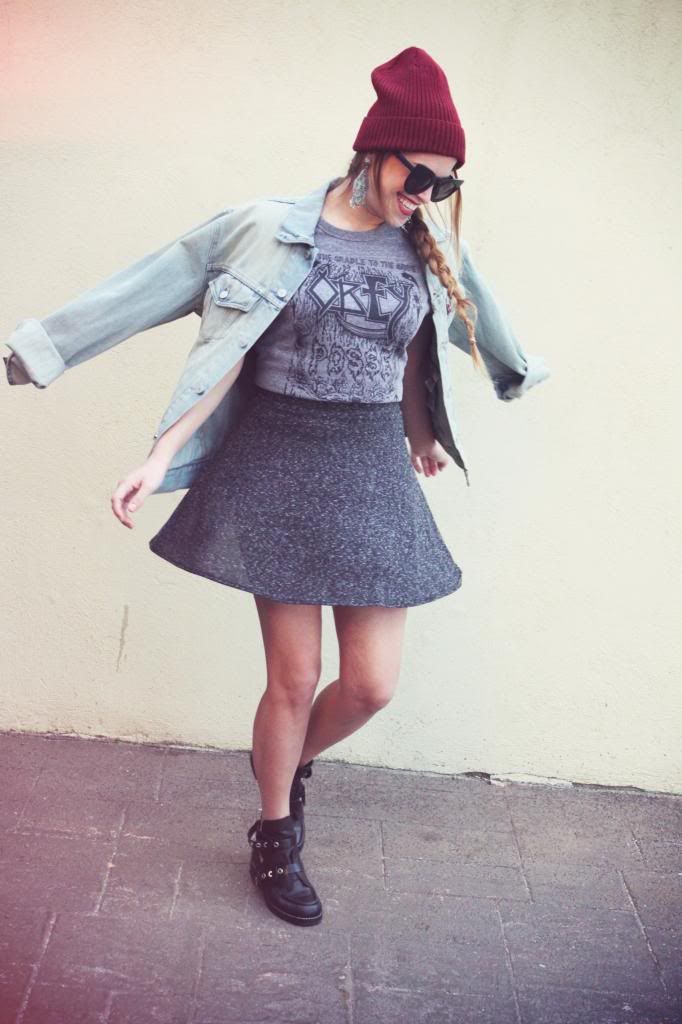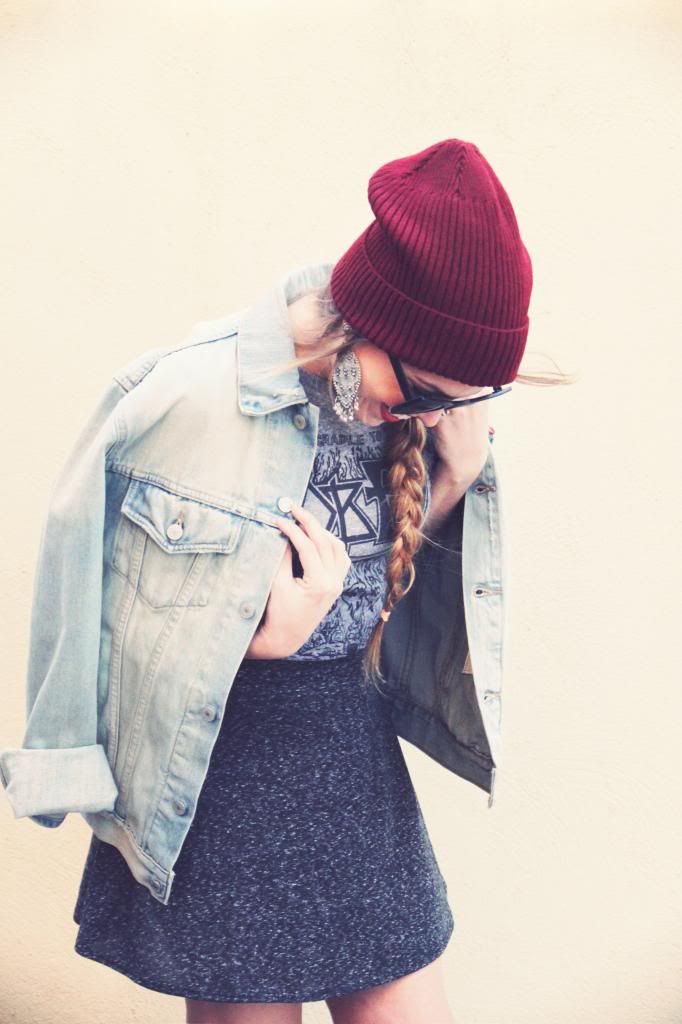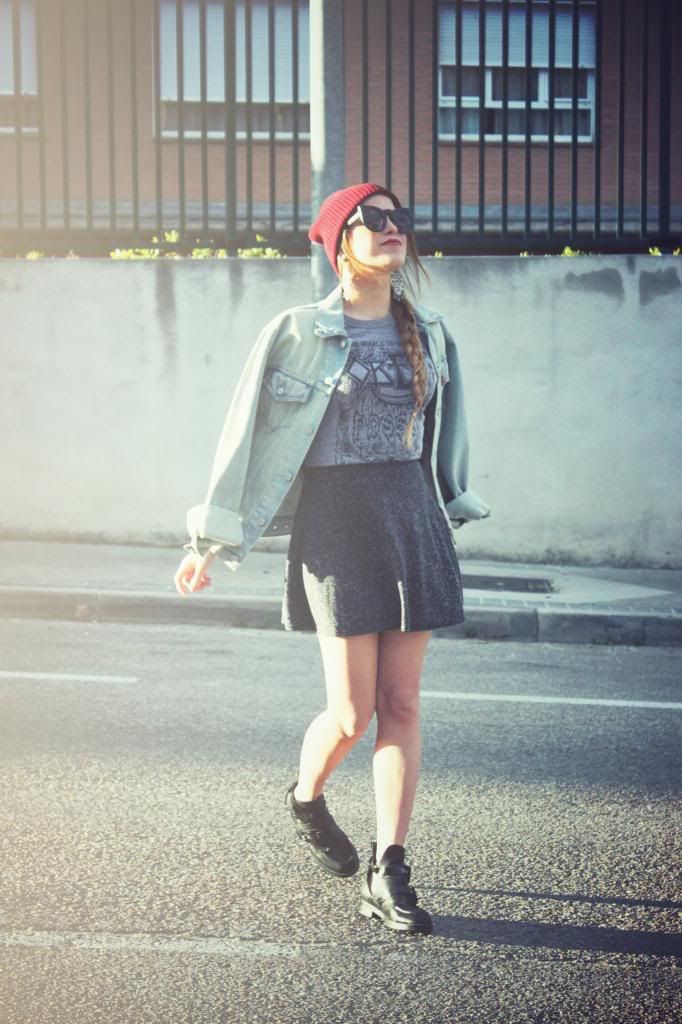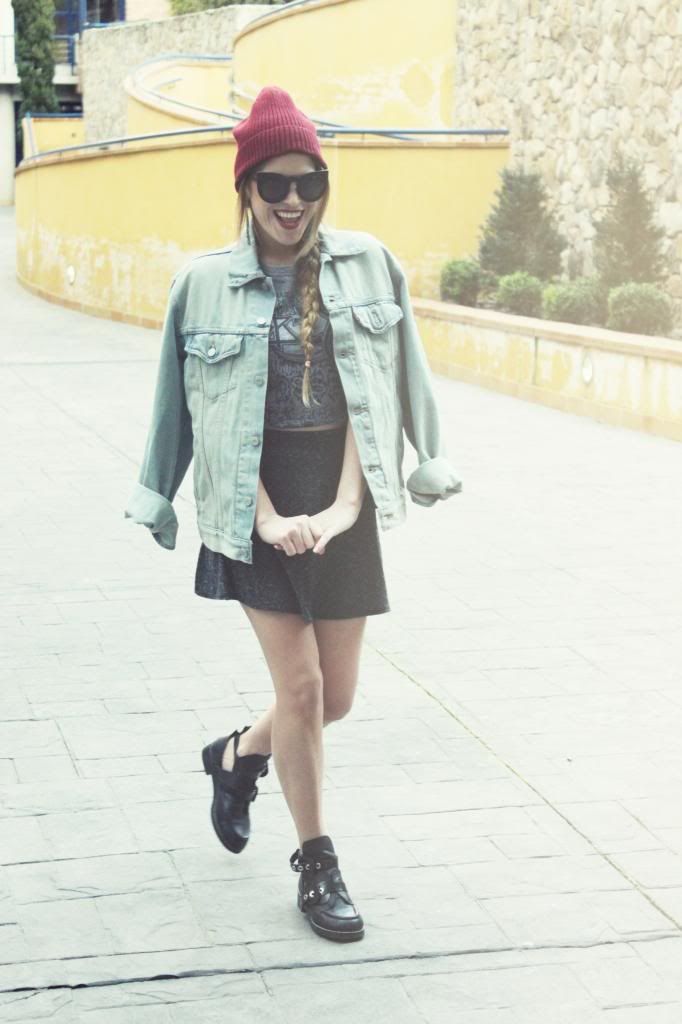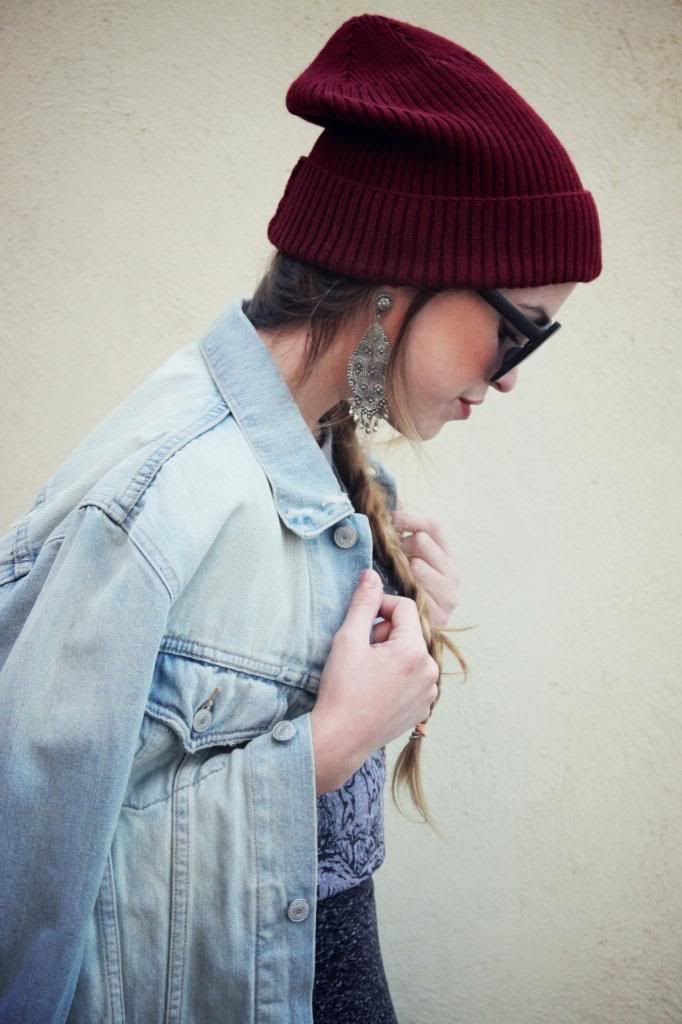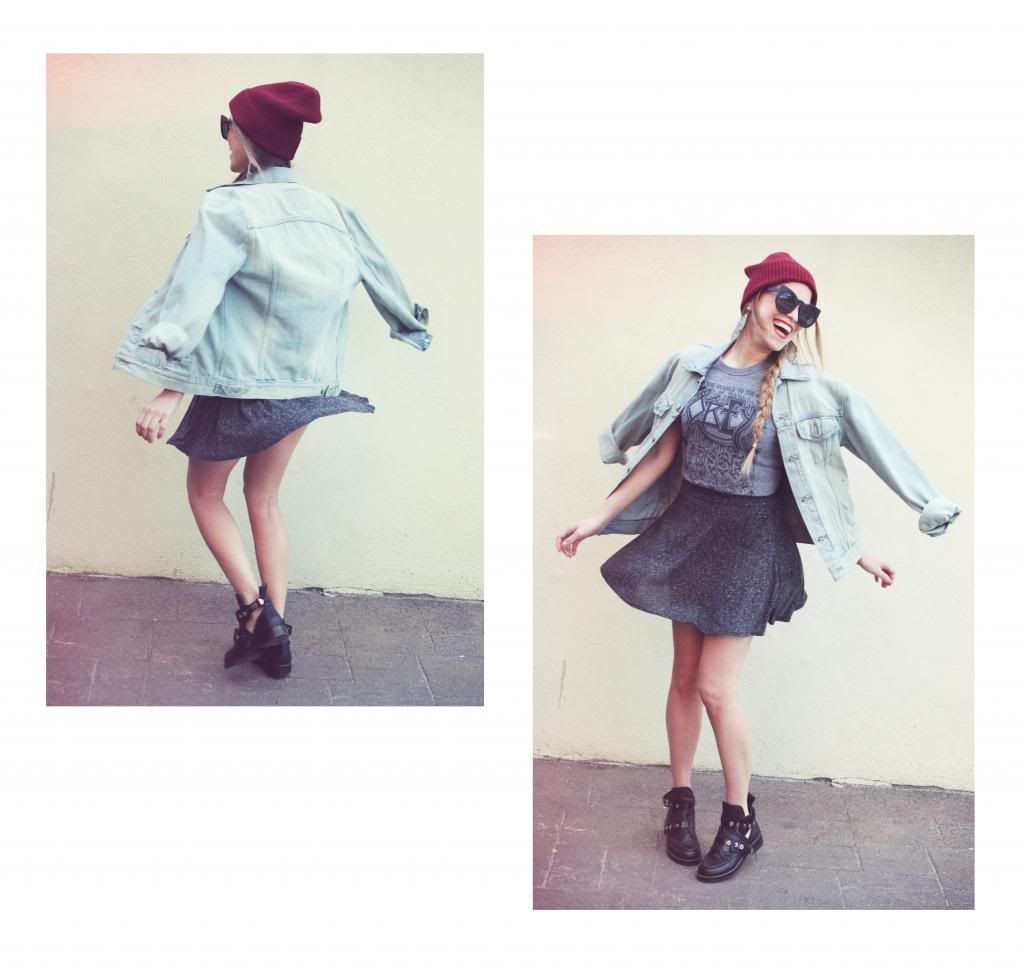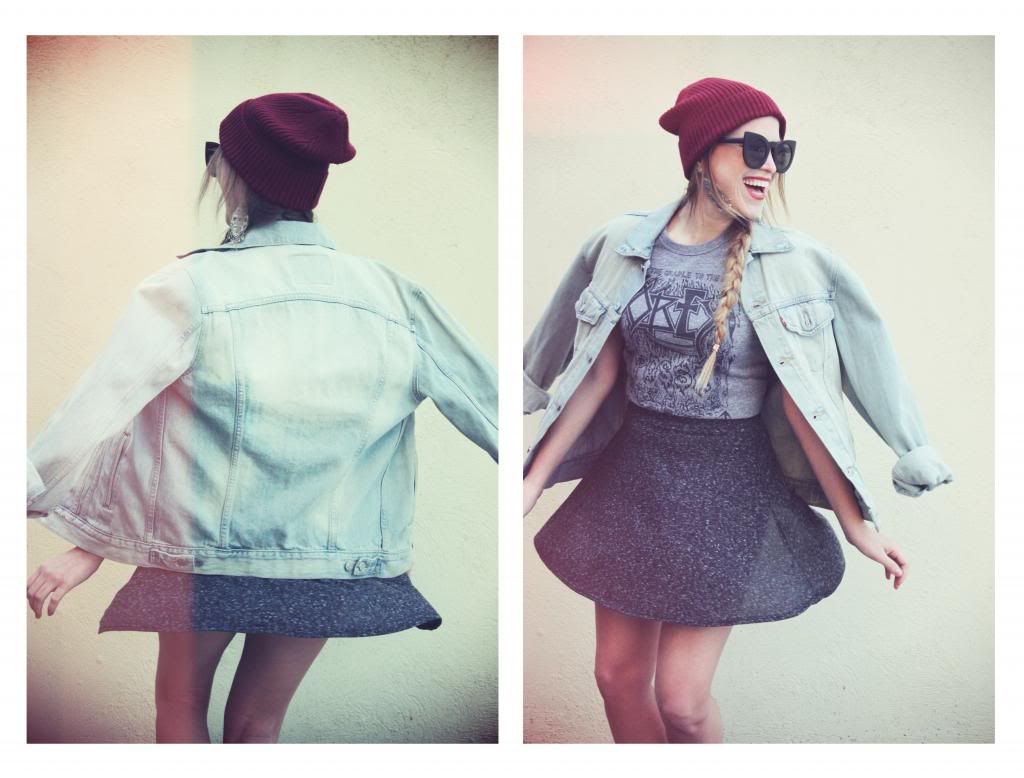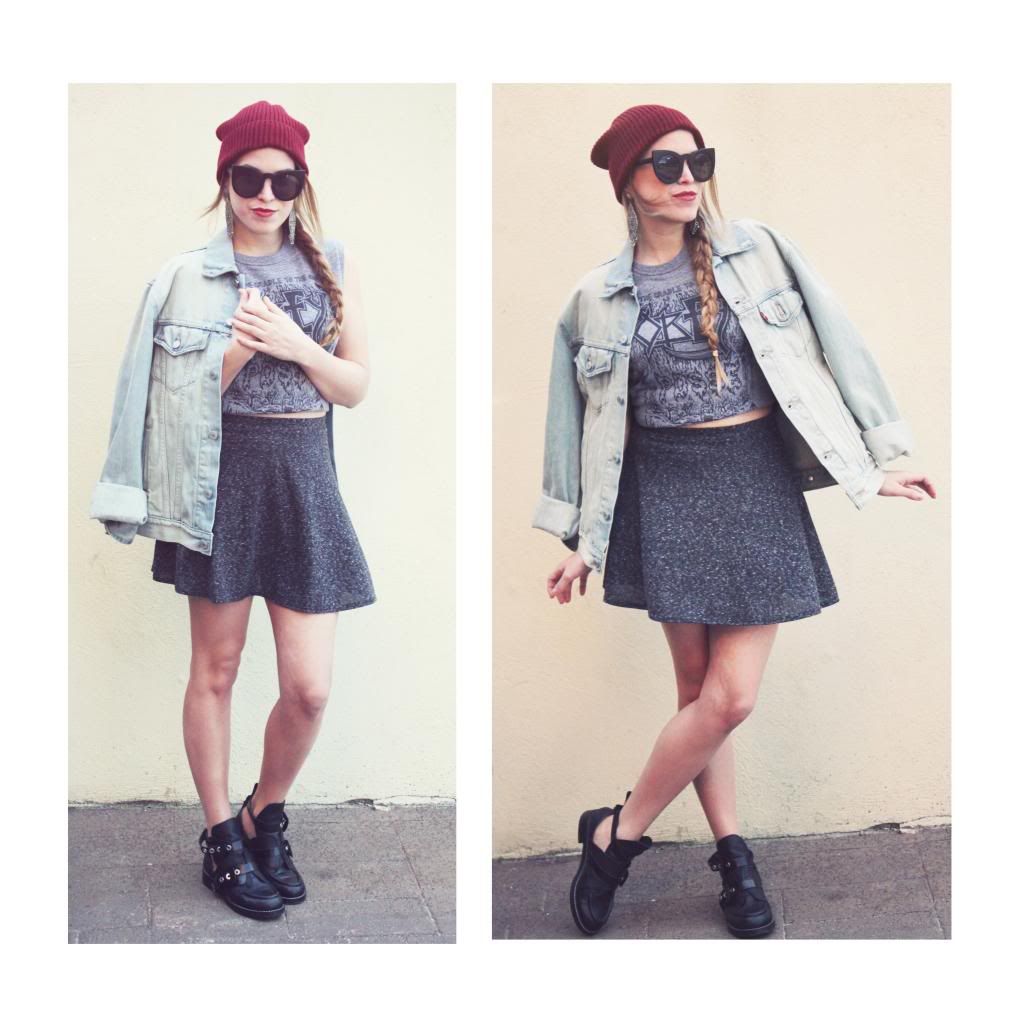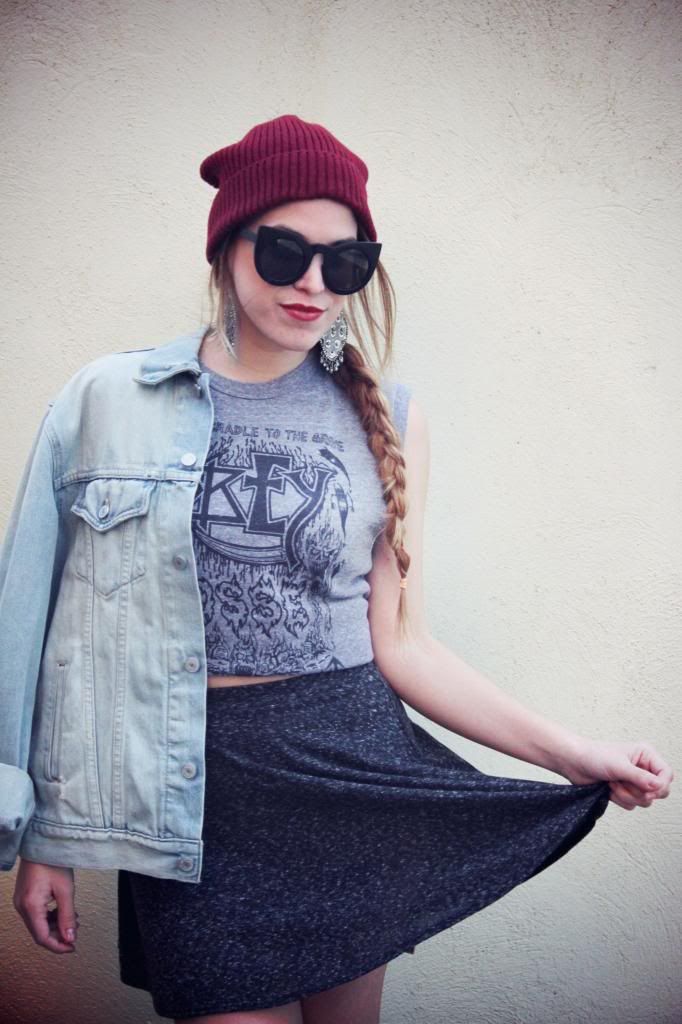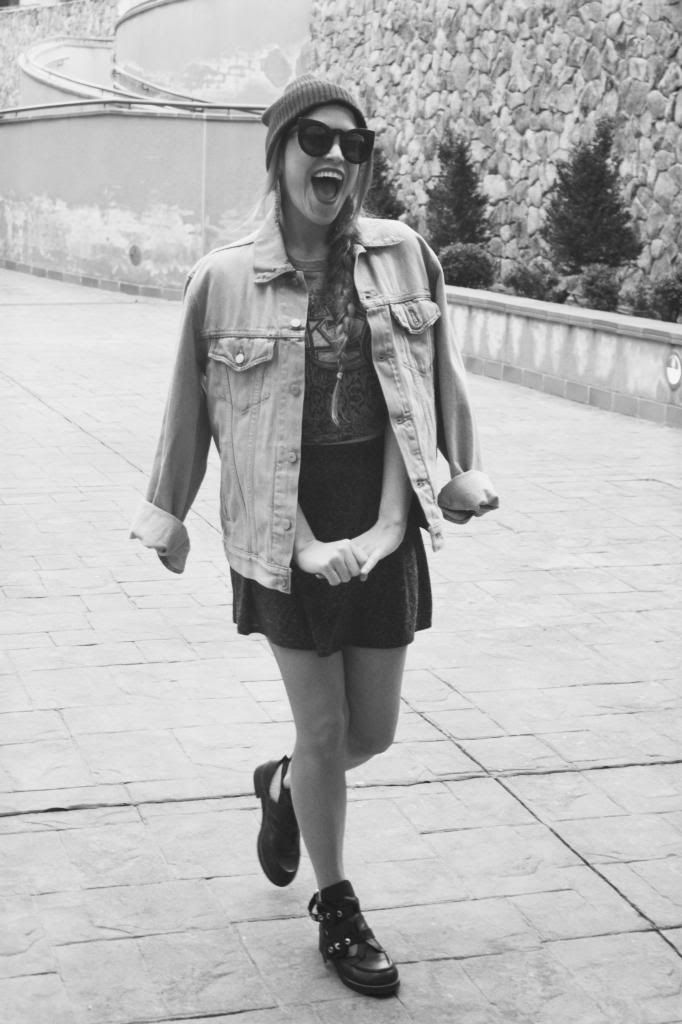 From time to time it's inevitable to go back to my tomboy roots and wear something I'd wear back in middle school days. I feel that tomboyish outfits mixed with a fun and crisp touch, something cool like these cut out boots and why not throwing in some
girly
long earrings (going back to high school night outs) and of course the classic oversized denim jacket simply makes sense... sometimes.
On another note, spring is peek-a-booing itself back into our lifes (at least here in Madrid) and I couldn't be more excited. Though, I must admit fall and winter are by far my favorite seasons.
Do you have any plans for spring break? I'd love to hear what you have planned!
Have a great start of the week!
Lots & lot's of love (always!)
I am wearing:
Shirt:
OBEY CLOTHING
Skirt:
Double agent
Shoes:
Anna Xi
Jacket:
Levis
Beanie:
ASOS
Sunnies:
Zero UV