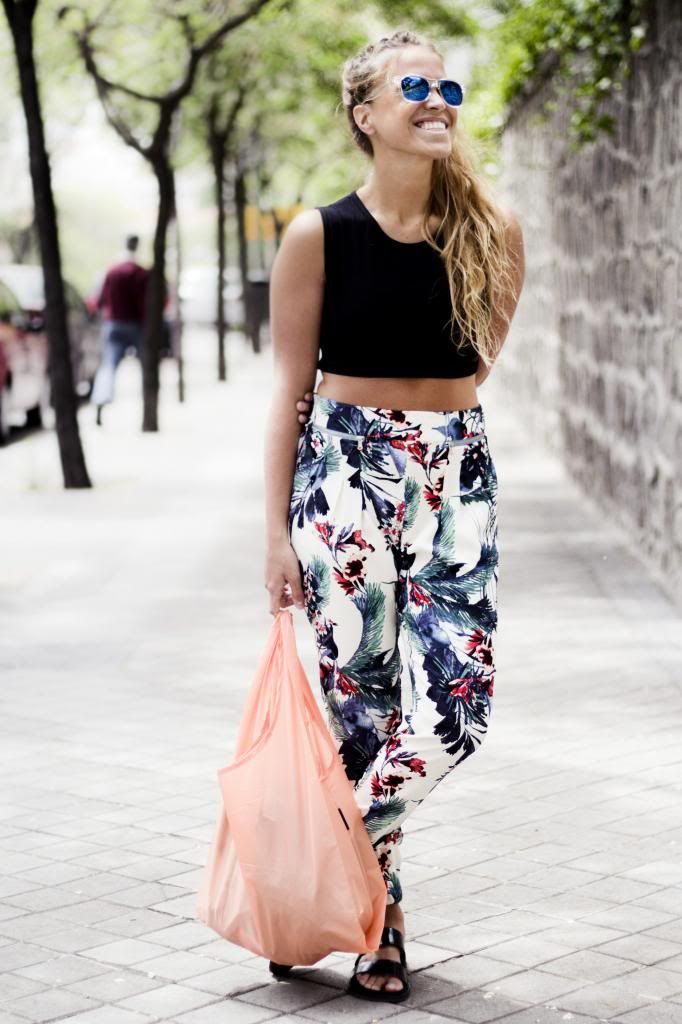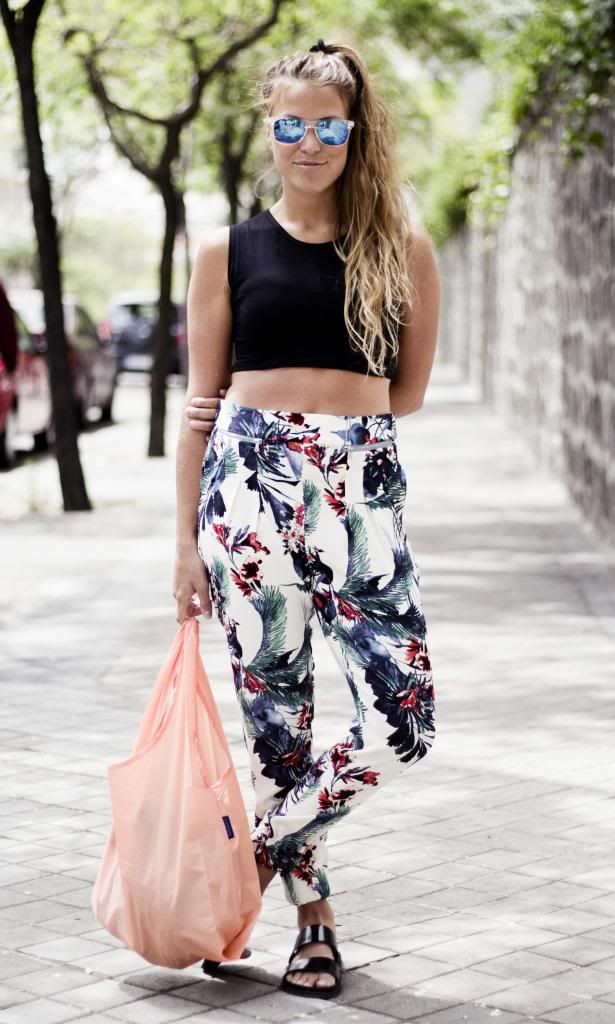 I wanted to present BAGGU and to match my new coral bag I chose these tropical printed trousers, a crop top by Double Agent, Zara sandals & a Chicwish parka.
BAGGU products are designed to be as eco friendly as possible and are constructed to minimize material waste and ensure high quality. For more information, click
here
.
Once again, like the shoes indecision that I went through on this post, this time I liked how my blue mirror sunnies looked without the parka on and how these round Zero UV green sunnies matched the look with the parka on.
Does this happen to anyone else?
Photography: Pilar Hormaechea