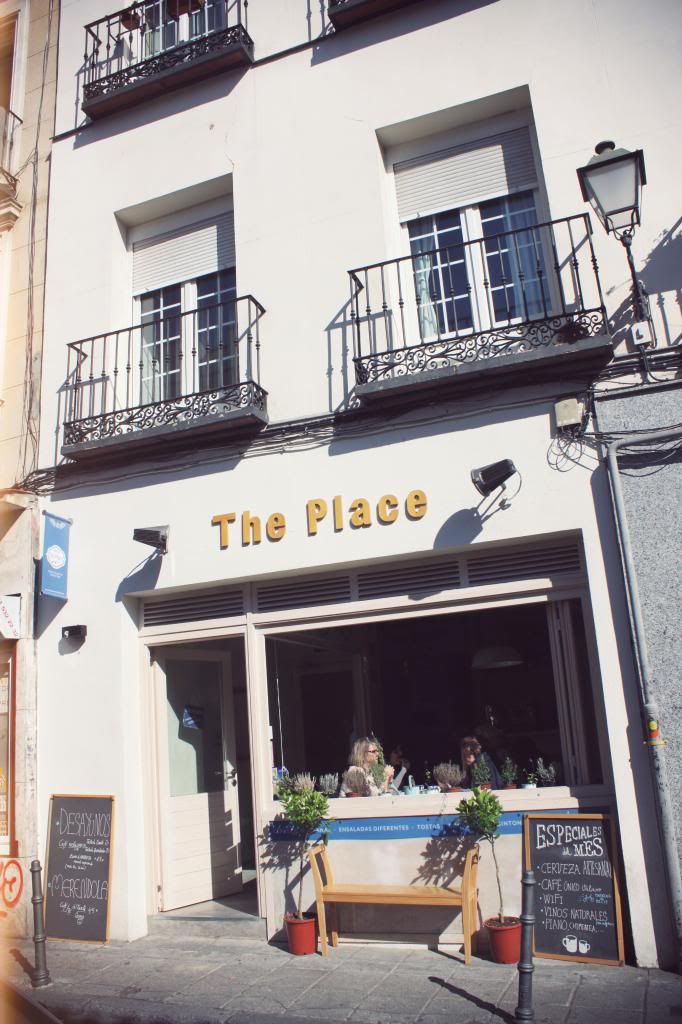 Sin lugar a duda,
Malasaña
es de las zonas con mas rollo, buen gusto e interminables lugares por conocer.
The Place
queda en una callesita que parece sacada de un cuento, definitivamente no parece que estas en Madrid, la verdad, no sabría explicar donde siento que estoy, rodeada de colores y tienditas. Pero ahi, entre colores, gente y tiendas curiosas esta
The Place
. No hay mas que ver las fotos para ver lo original y bonito que es. Lugar perfecto para tomarse un cafe, sentarse a escribir, desayunar, o como mi nuevo amigo, a dibujar.