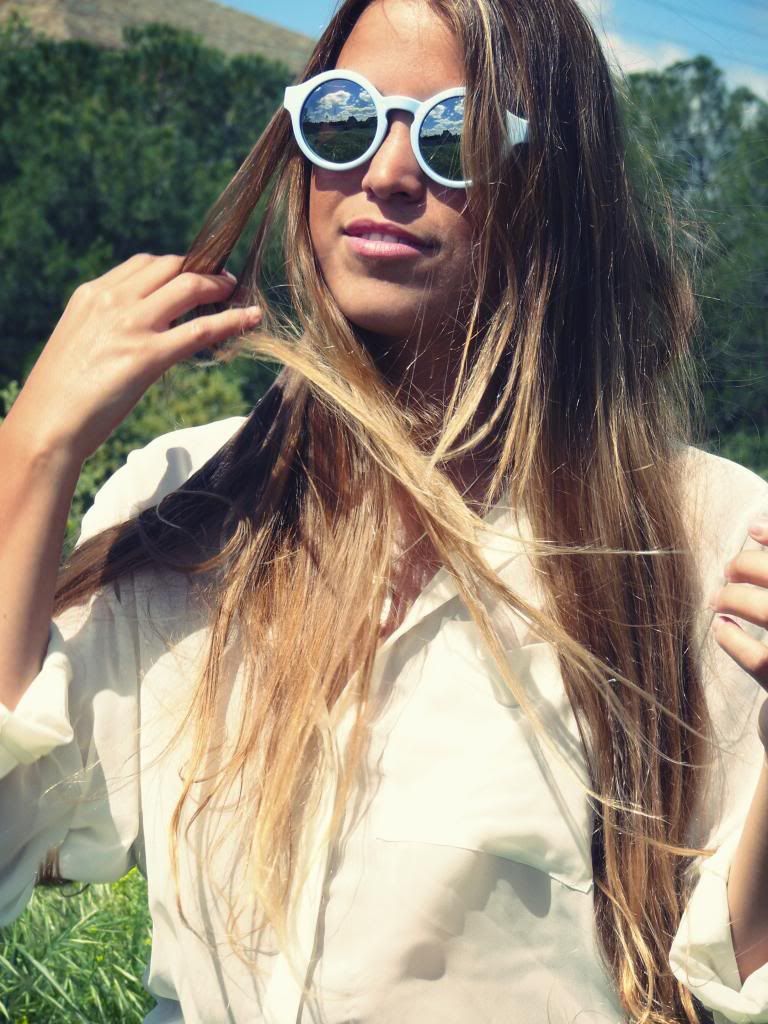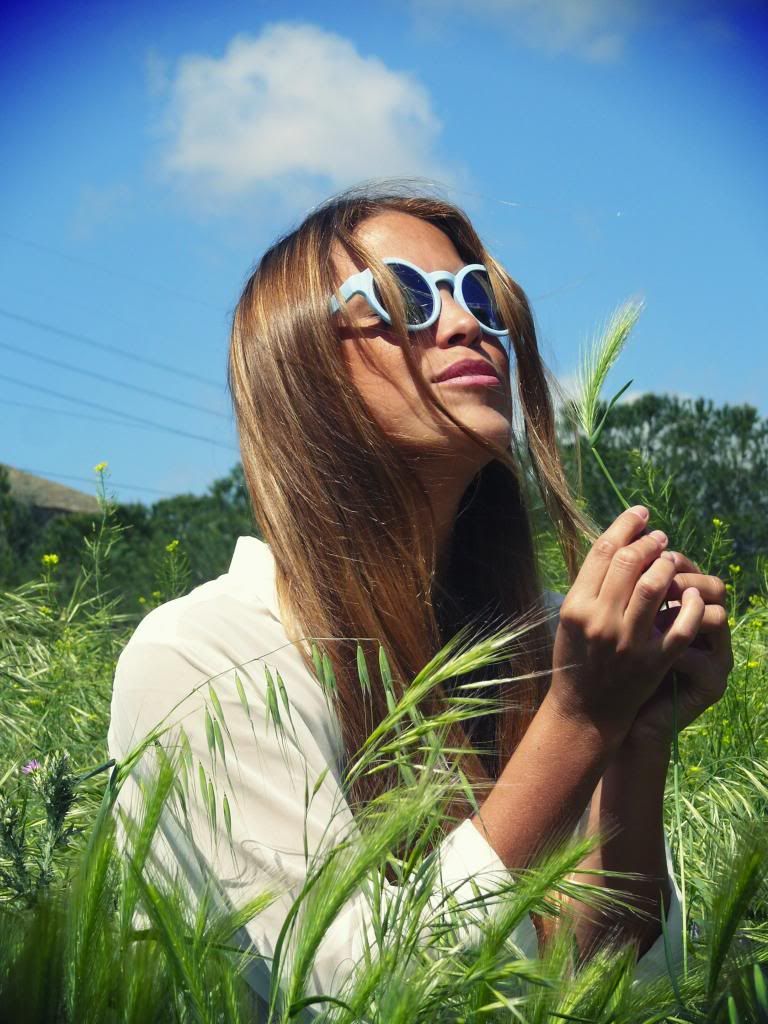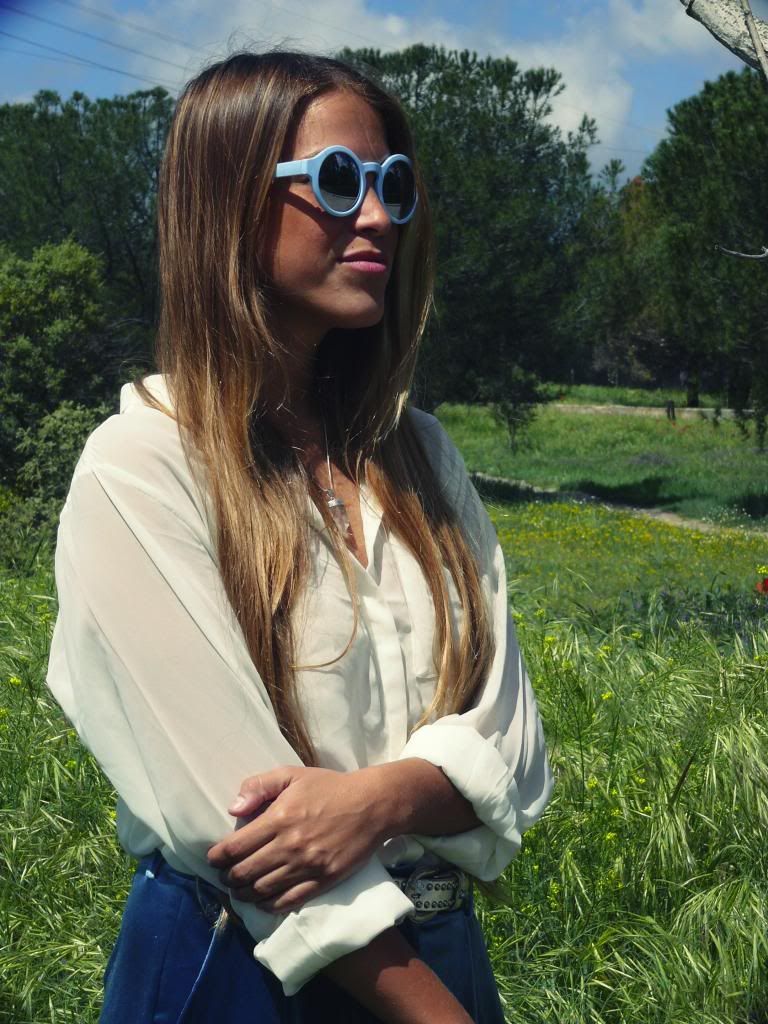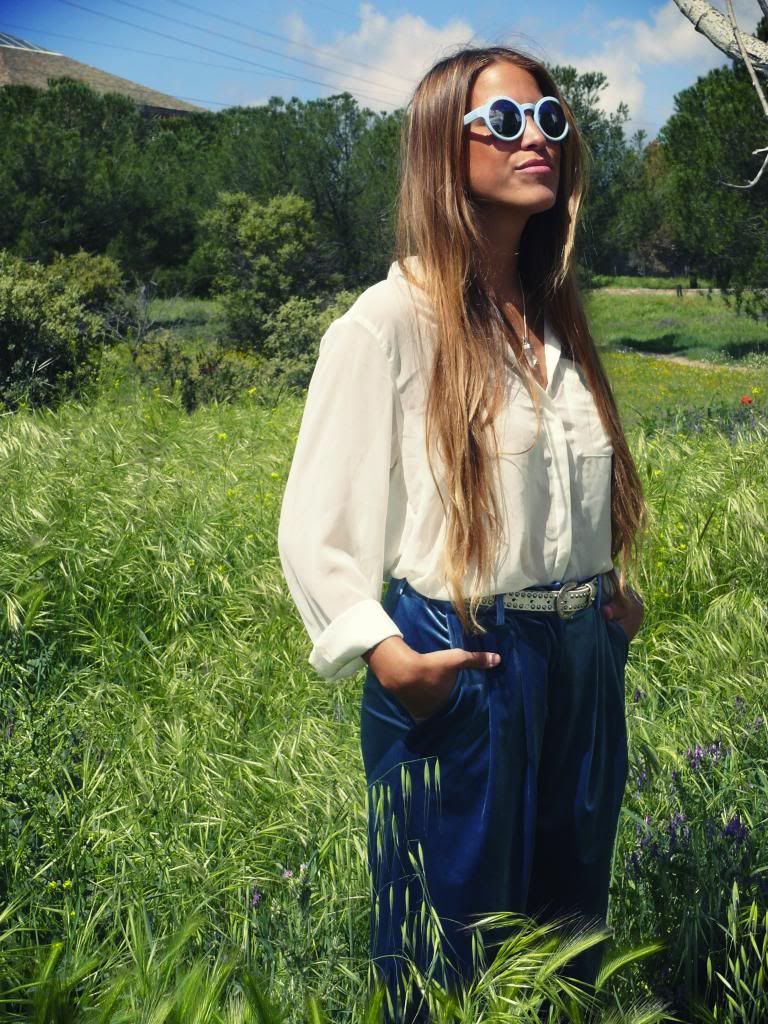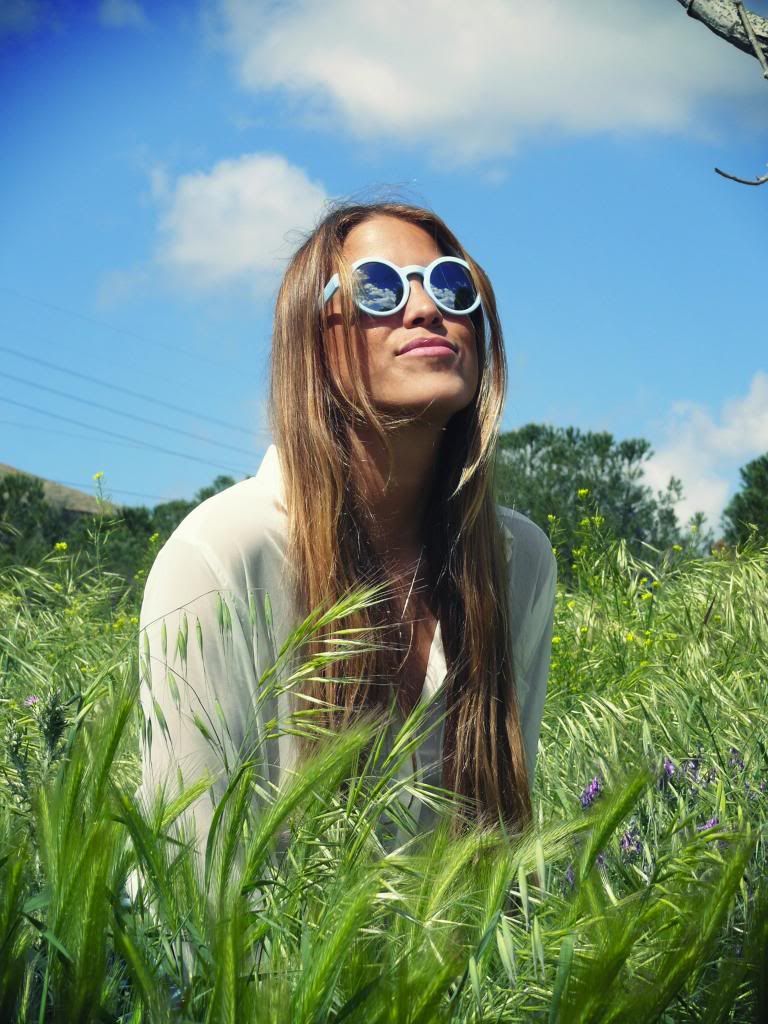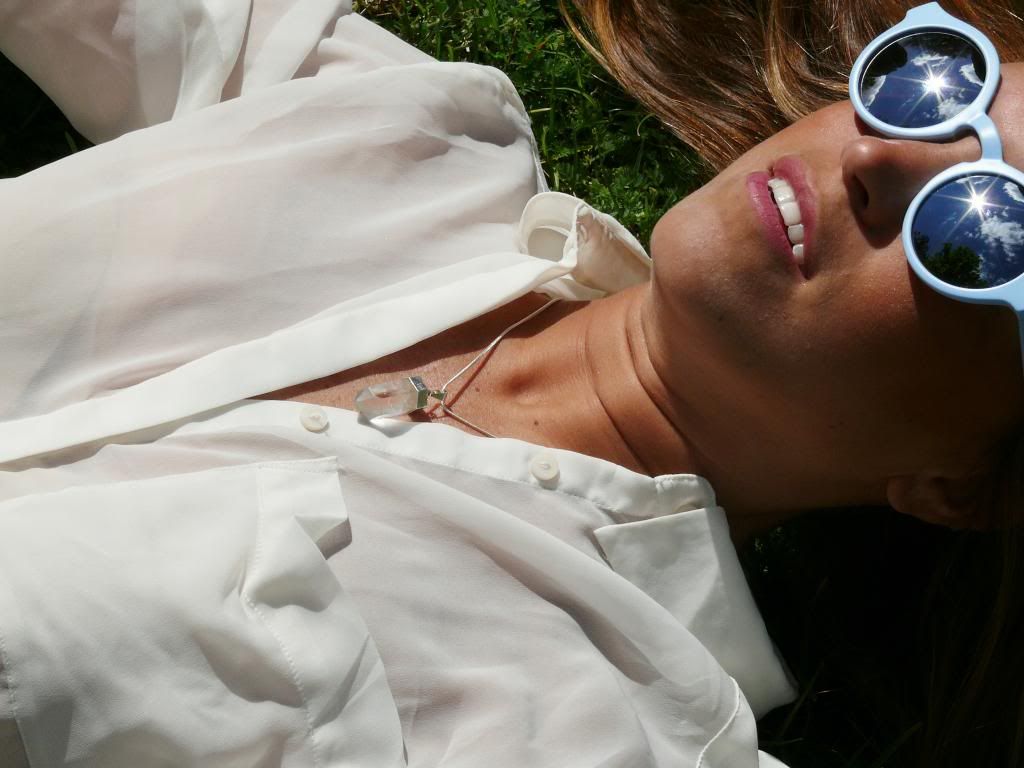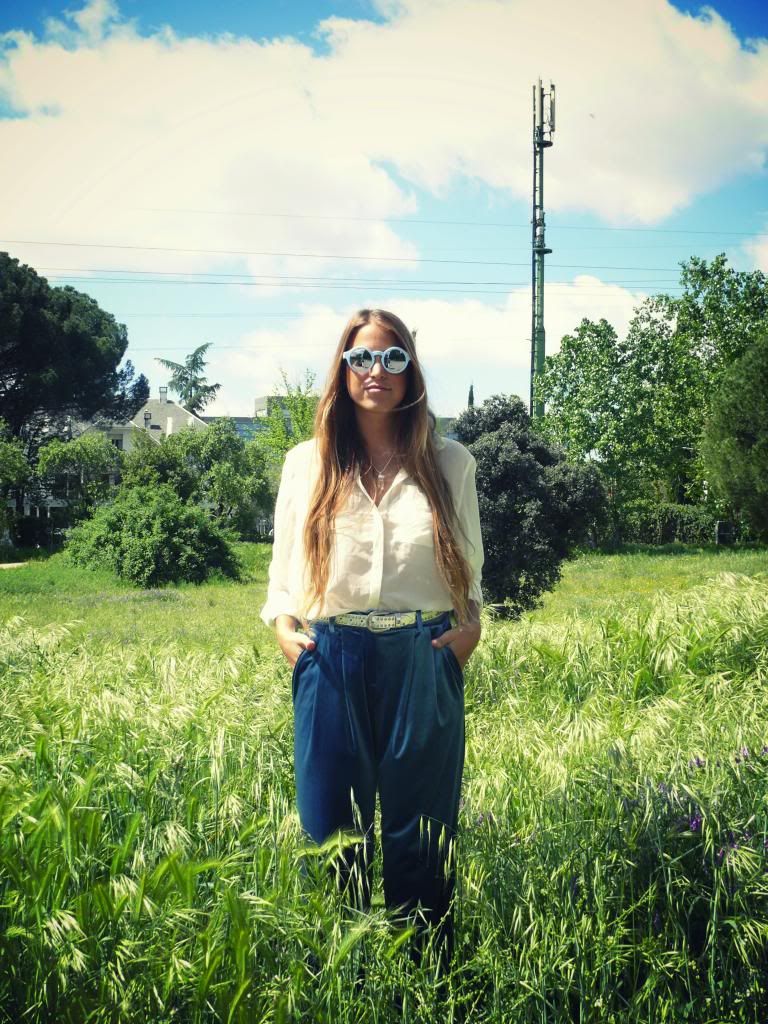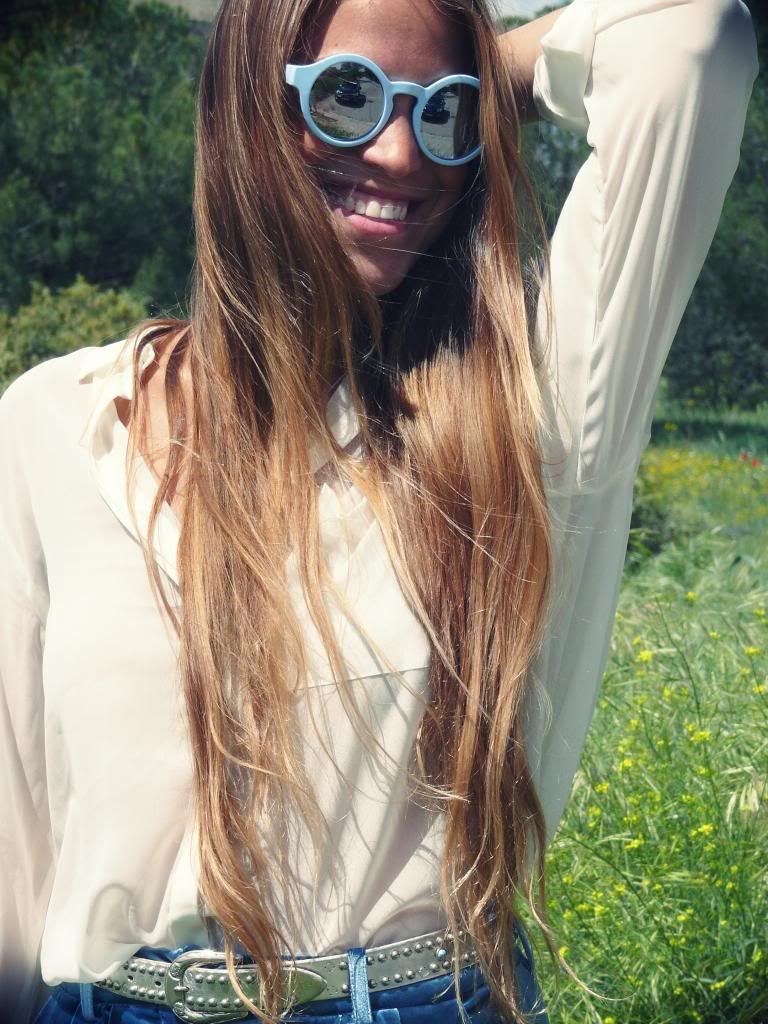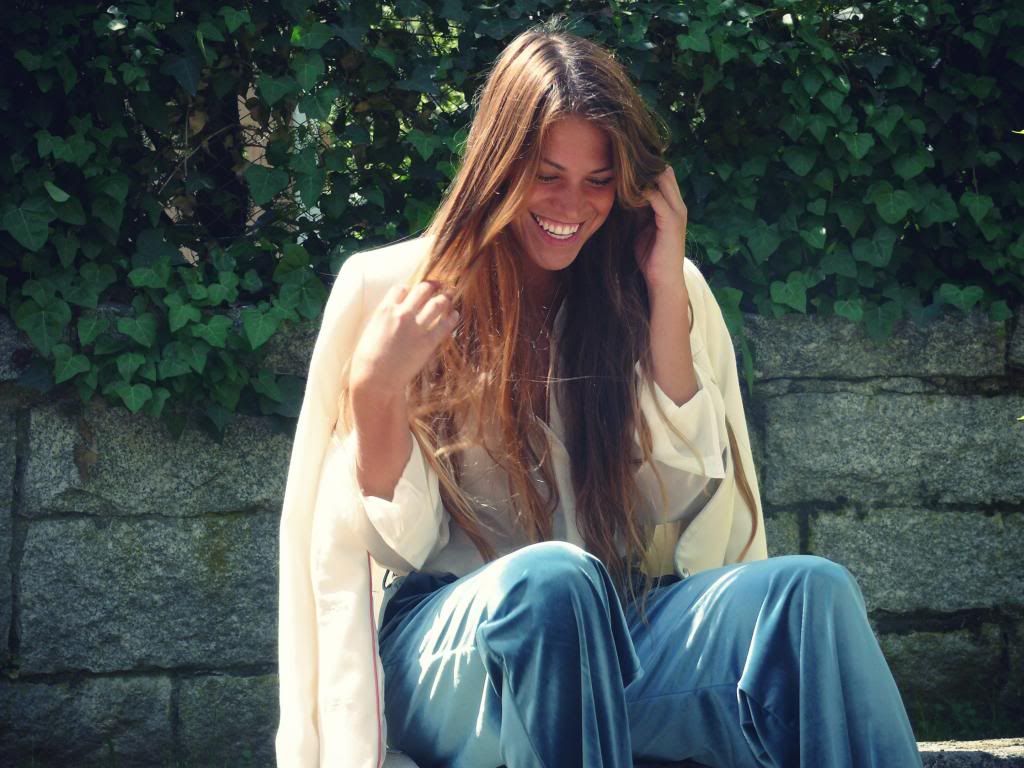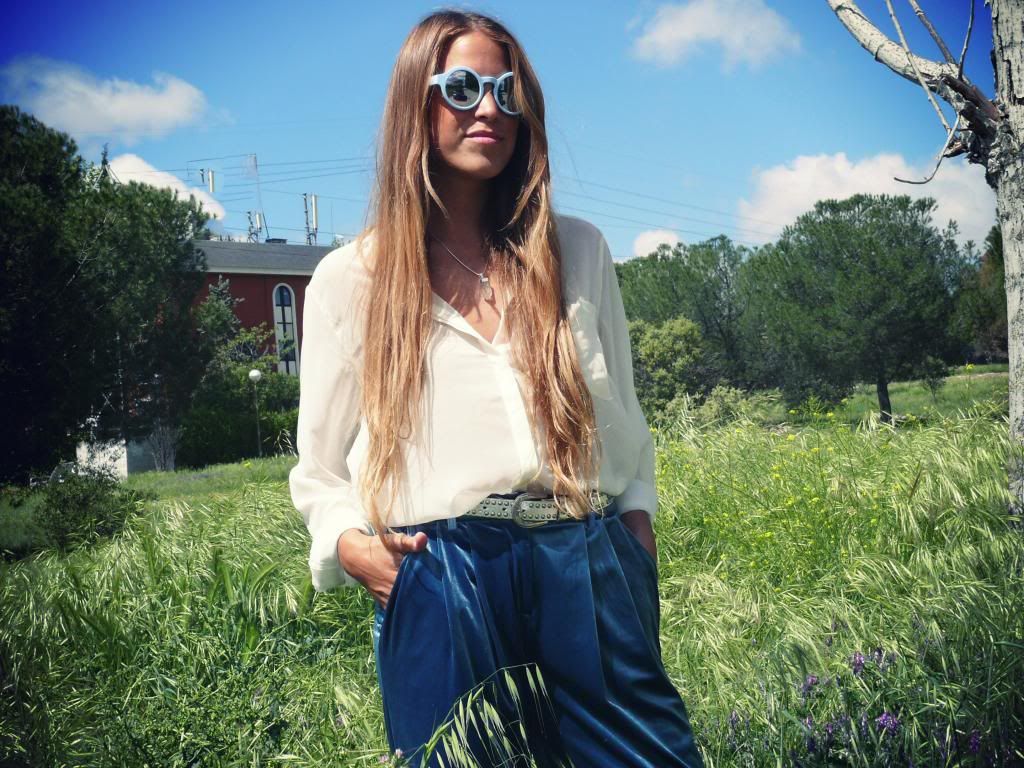 Here is my summer version of the blue velvet pants. Front Row Shop just never seems to let me down with their amazing clothes.
Finally, after years of living in a couple different closets, I show you this vintage belt. I felt like it was made to wear with these pants. I stole it from my aunts closet back in junior year of high school when I moved back to Perú for a year and I knew ever since that I would give it good use.
The Delilah Dust necklace adds another twisted and fun touch contributing to the vintage belt. I can't get over how unique their jewelry is!
Photography: Cristina Carranza (Closet 42)