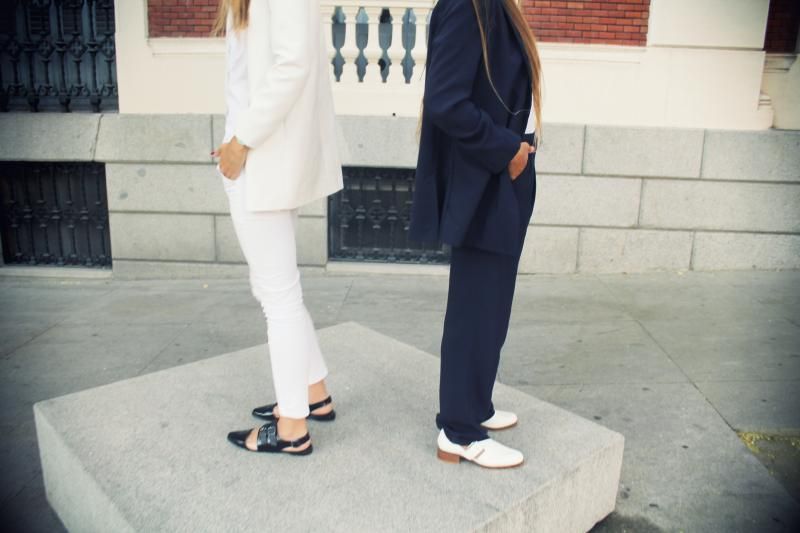 When I received my suit from
Atea Oceanie
, I somehow assimilated that I am now 25. Don't ask me why, it was just one of those moments when you stop for a minute to think how fast time goes by, how much day by day nothing seems to change but when you look back you realize how everything is different. Four years ago you tell me I would not only be wearing these kind of suits but also loving them and I most probably would have laughed.
Such a simple yet such an elegant combination.
When thinking of how to create this post, my friend
Cristina Carranza
came to mind. I reached out and asked her if she owned any kind of suit, preferably a white one, so we would contrast and of course, she was up for the adventure. We had lot's of fun thinking of unique but sometimes awkward positions (always resulting in laughs) to show a different perspective.
I first thought of wearing heels instead of flats as the pants are a bit big and long on me, but went for a more casual and sporty approach with these white
Zara
flats. Funny thing, coincidentally Cris did the same with her awesome
Asos
flats.
Hope you enjoy the result!