We all have our methods when it comes to dressing up.
There are certain pieces we always go to, specially when lacking inspiration, time or want to avoid having to put effort when getting dressed.
I for example, always go for a white or striped top with loose mom jeans when one of those days comes along. Sometimes I put on a long t-shirt or a simple colored dress and throw on some kind of vest or jacket that adds that pop of fun, color or simply that something to not look like a walking mess.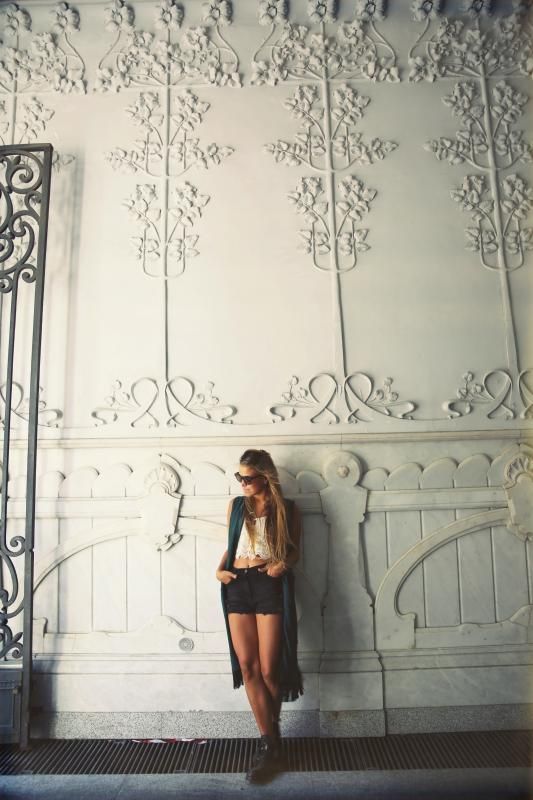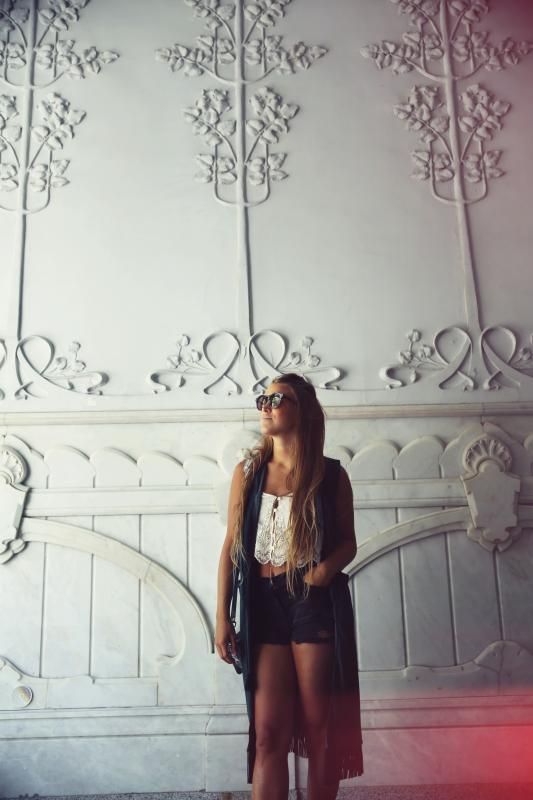 When Sister Jane sent over this vest, I was hands down hit by cupid. Everything about it is amazing. The color, the fringes, the length, the texture and how, whatever looks good, if matched up with it.
First time I wore it was for the SMODA bloggers party, where I wore it on top of a white blouse, white shorts and my Emerson Fry tied up sandals you saw recently in a previous post. This time I went for a cute ASOS crop top, some high waist H&M shorts and a cool pair of boots.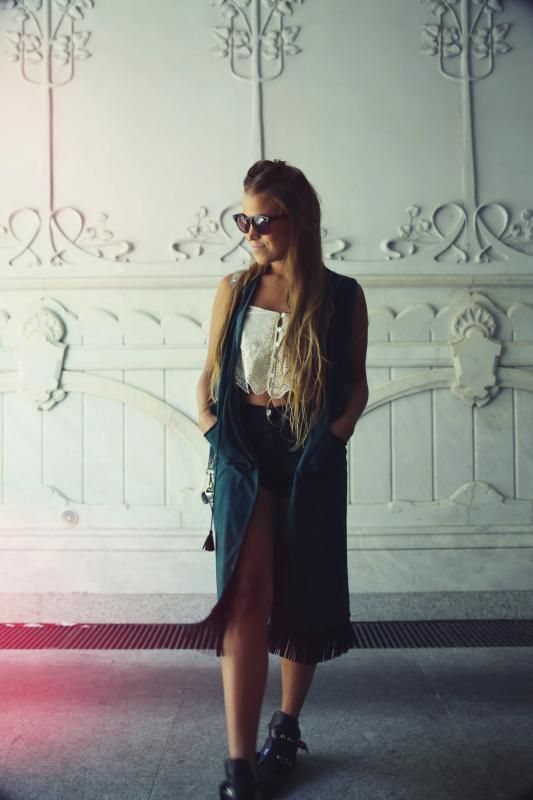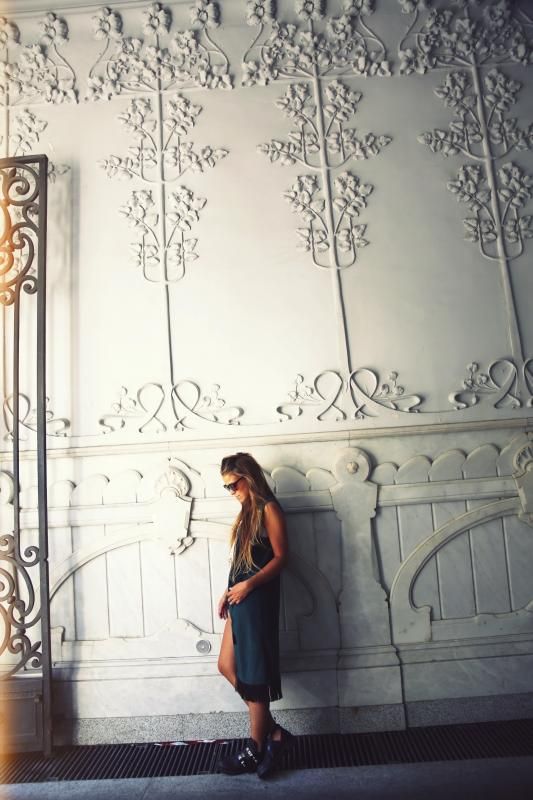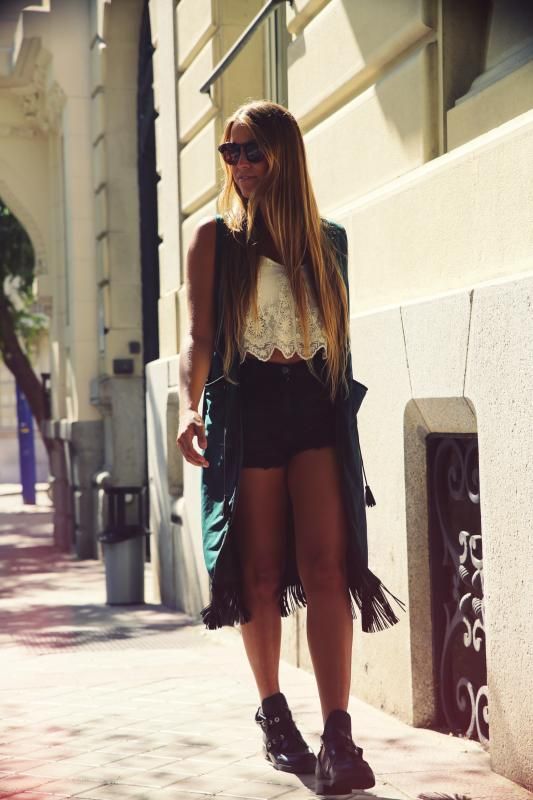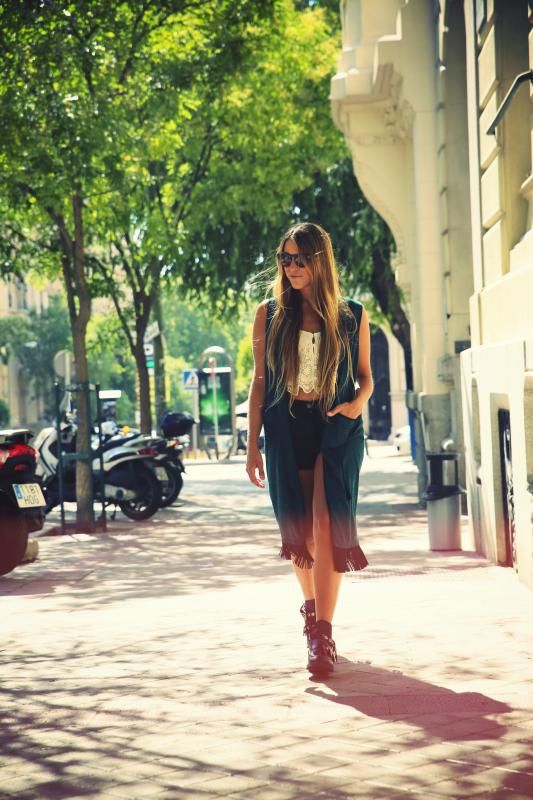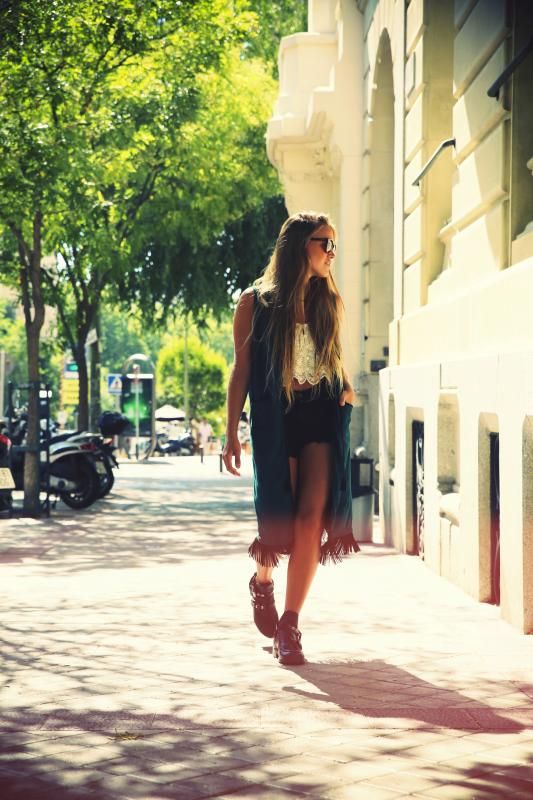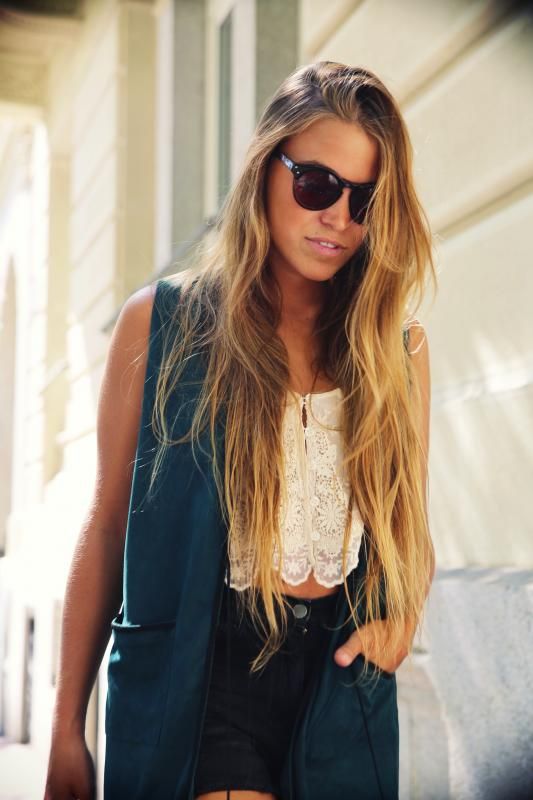 Pictures by: Sequoia Ziff