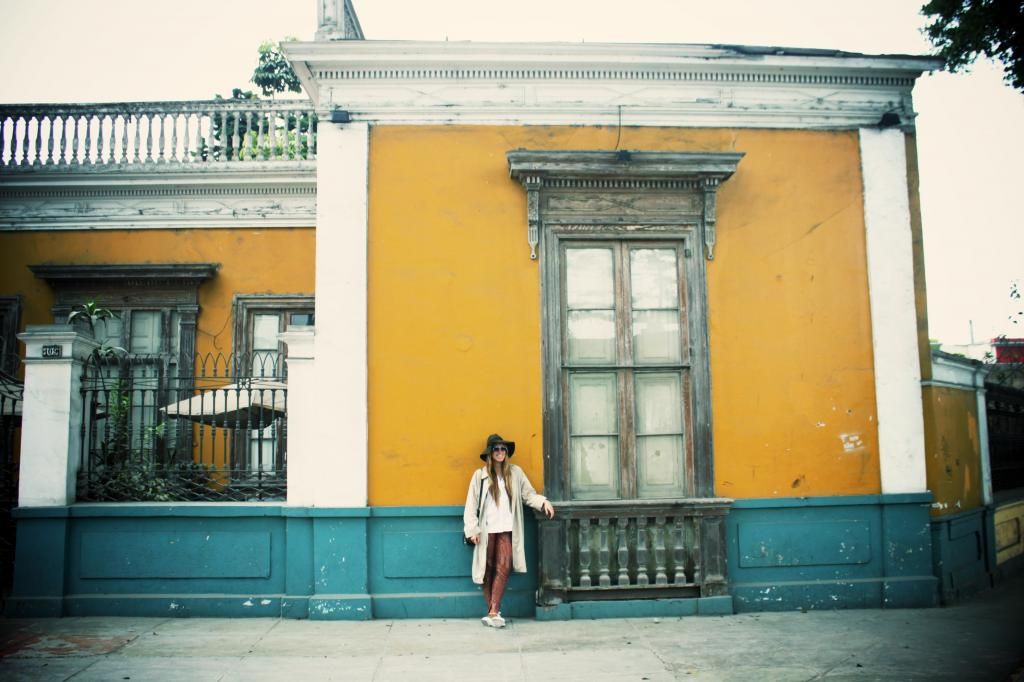 As most of you might have seen on my instagram, I've been visiting my home, my dear Lima, Perú.
As an introduction to my Perú series, I wanted to share these pictures Hugo, my friend Aileen and I took around Barranco, one of the most unique, beautiful and picturesque areas in Lima.
In previous posts, I've introduced Musas de Yemanya, a brand my friend Aileen has been working with incredible passion for a few years now.
This particular day around Barranco was especially special and unique.
For lunch, Aileen took us to Canta Rana, a classic and one of the best spots for ceviche in Lima.
We ordered the "Apaltado", a ceviche with "chicharron de calamar" and avocado. To drink, a "Chilcano", a mix of Pisco with Ginger Ale and an Inca Kola, the peruvian yellow soda, of course.
To walk off lunch, we went from Canta Rana to Aileen's studio, located inside Victoria Bar, where she sang one of her new songs. Yes, as Hugo said right as we got on the taxi on our way home after he met her, "this girl is genius, everything she does, she's good at".
Luckily, I turned my camera on just in time to capture a small glimpse of the song. Something completely improvised.
(You can see the video below!)
Besides having her own bikini line, Aileen makes ceramic pieces, creates things, and sings, she sings beautifully. As she well and rightly defined herself, she is an artist.
After spending time in her studio , we ended our walk reaching the Malecon, facing the ocean, and then stoping at Hotel B for a bit before we sat on a bench in front of Casa Dasso and chatted the afternoon away.
Maybe it's just me, but every day in Lima seems magical, everything in it's own little way is incredibly special.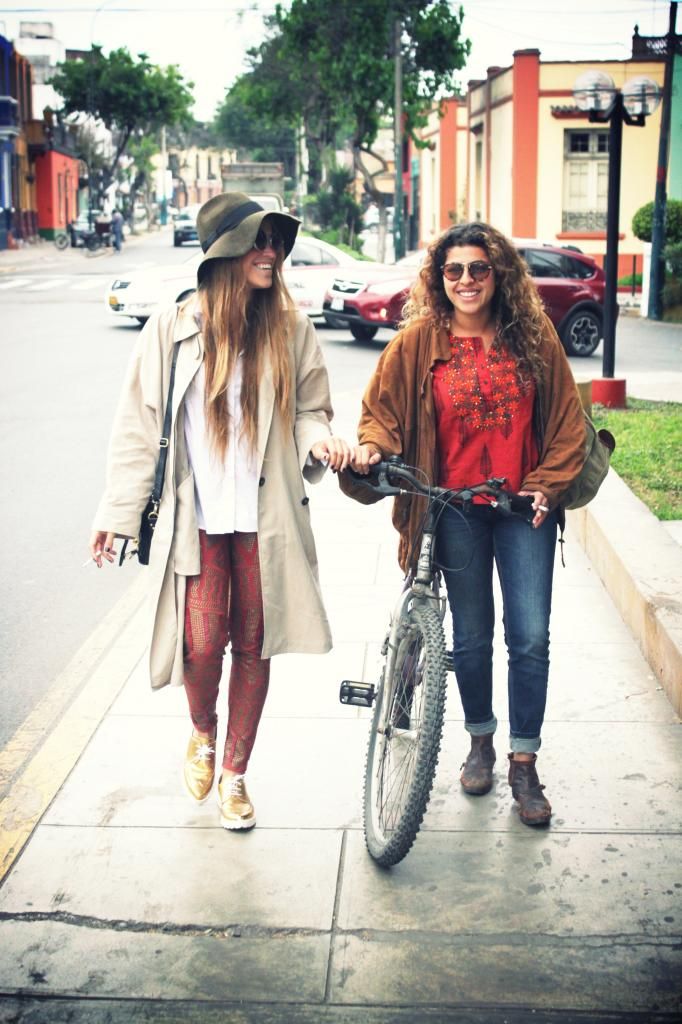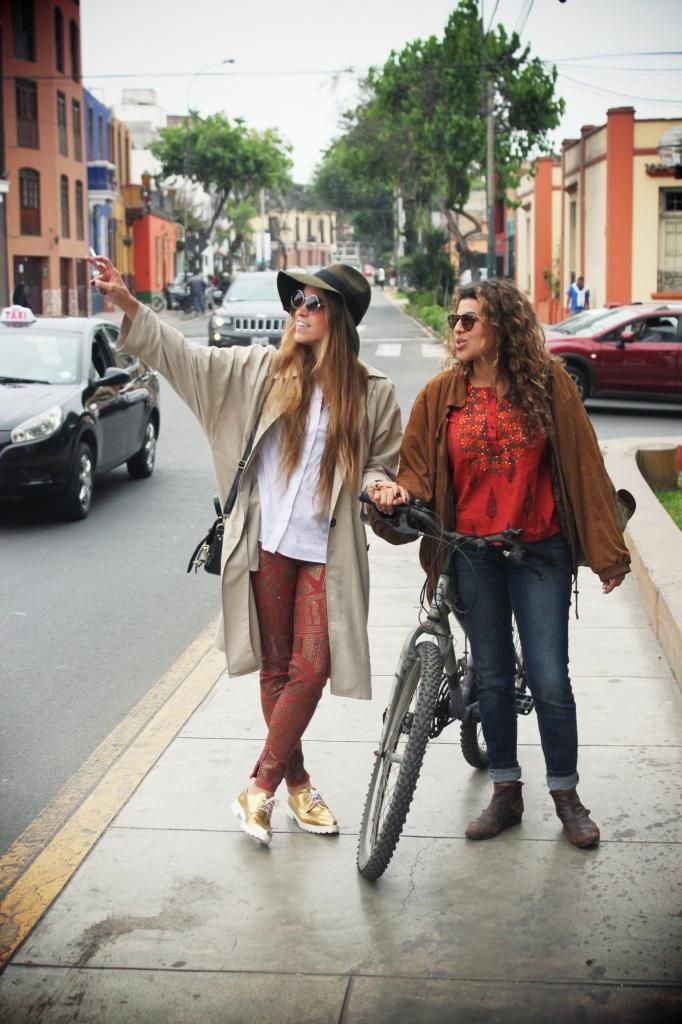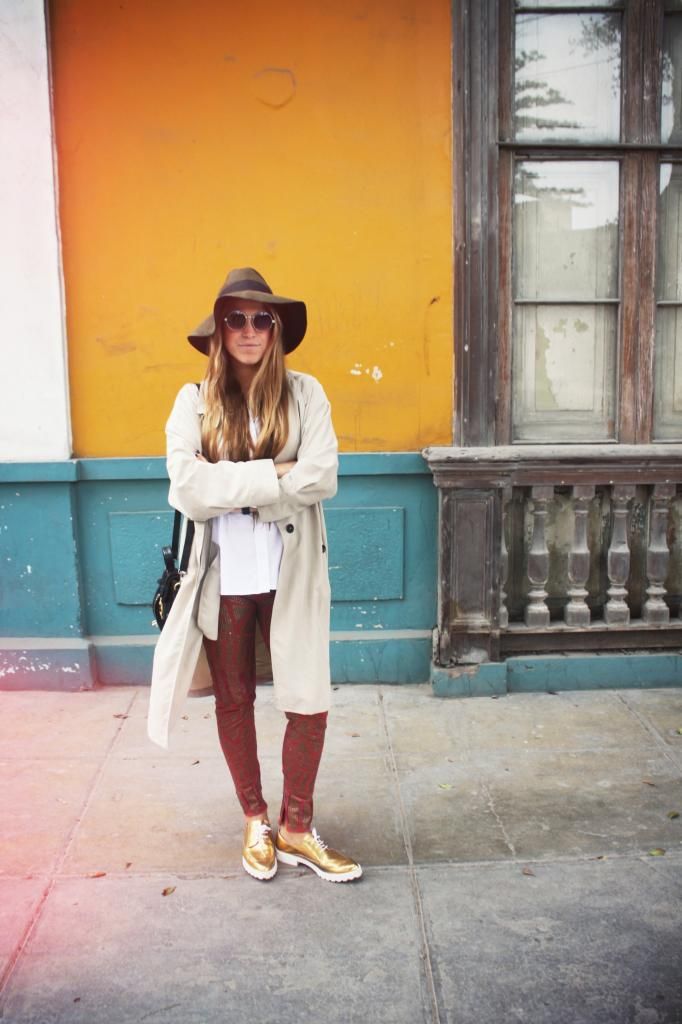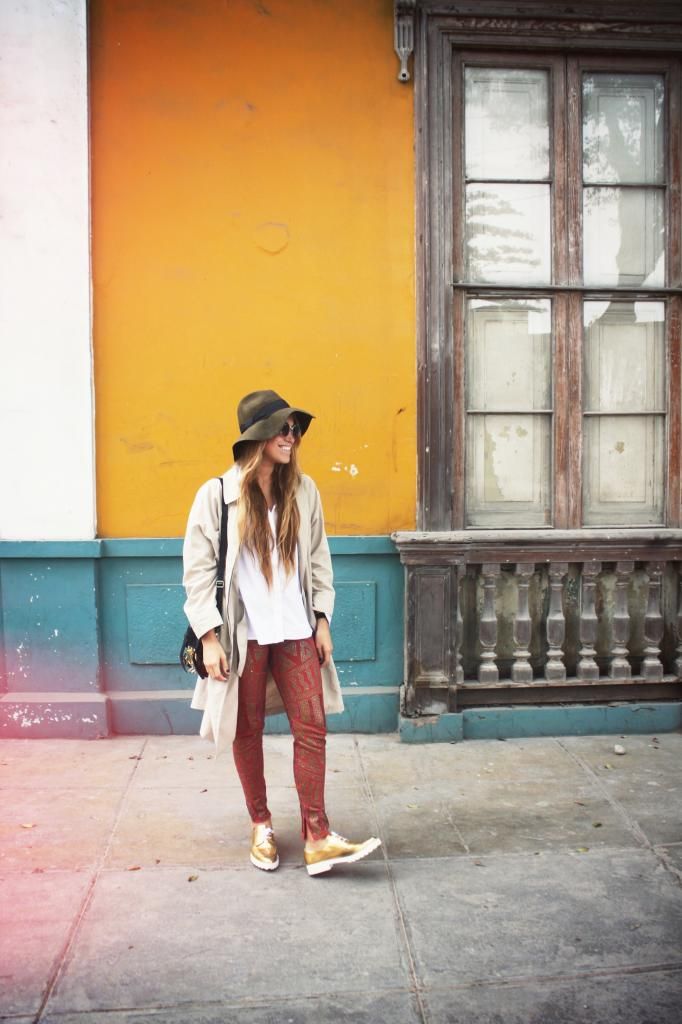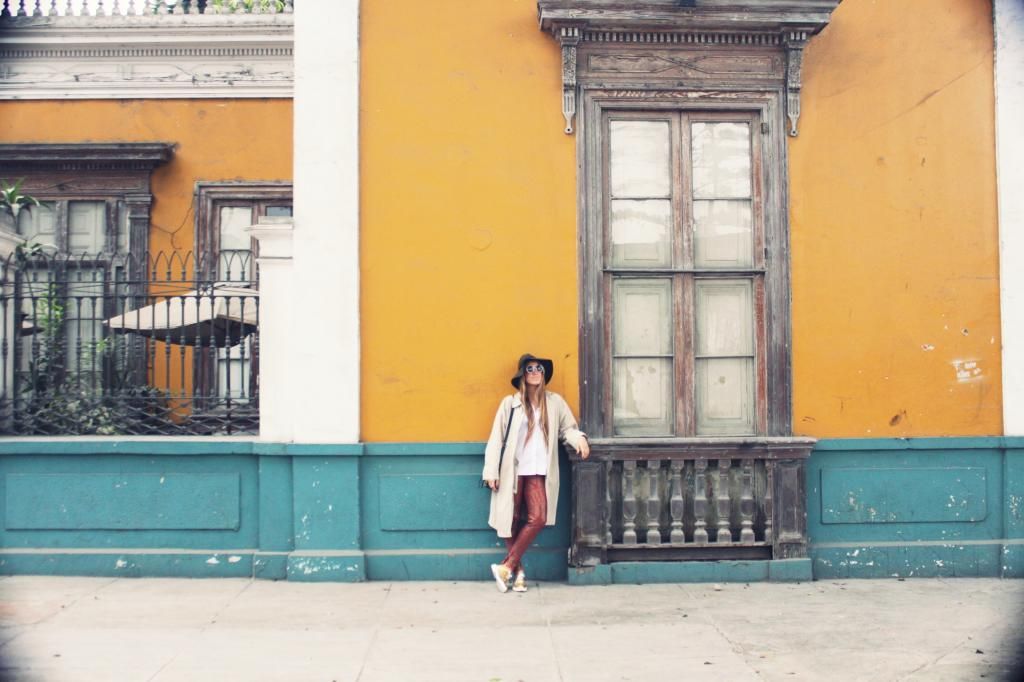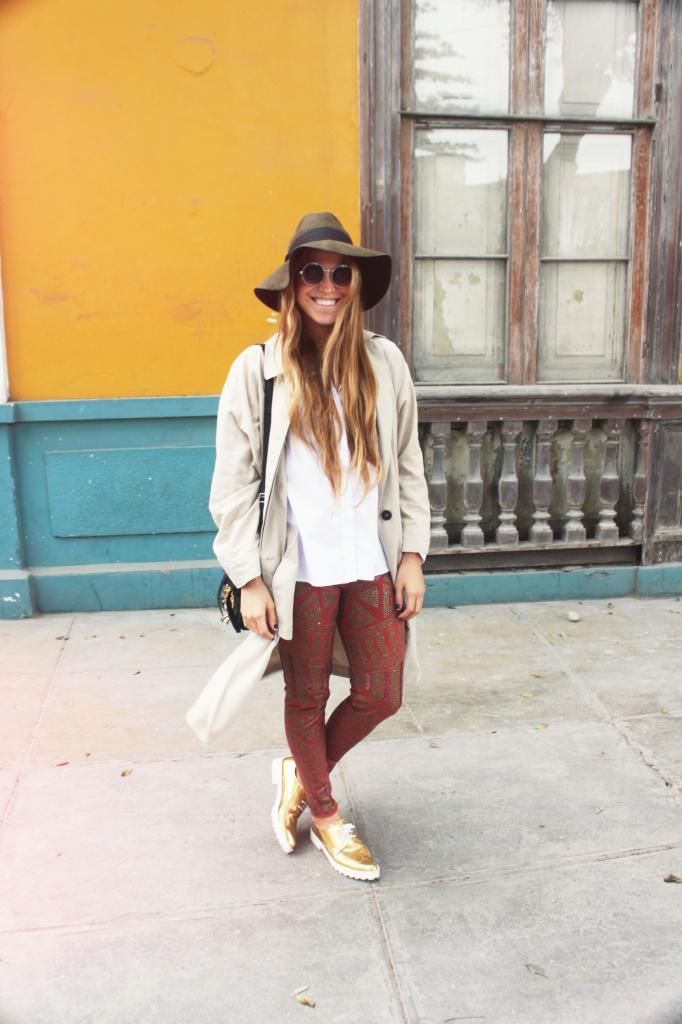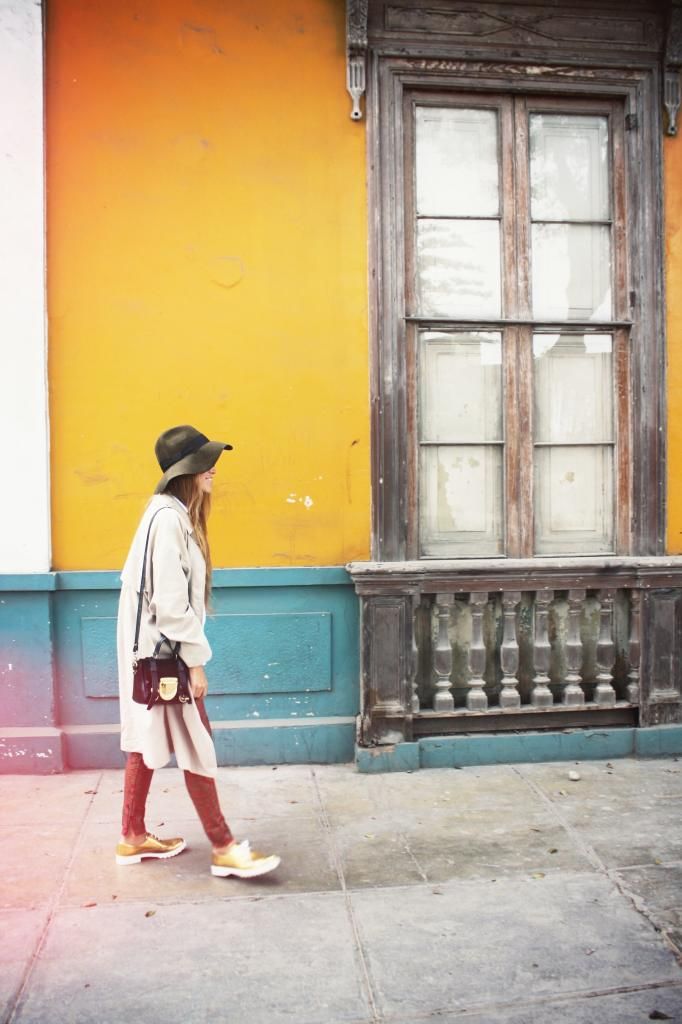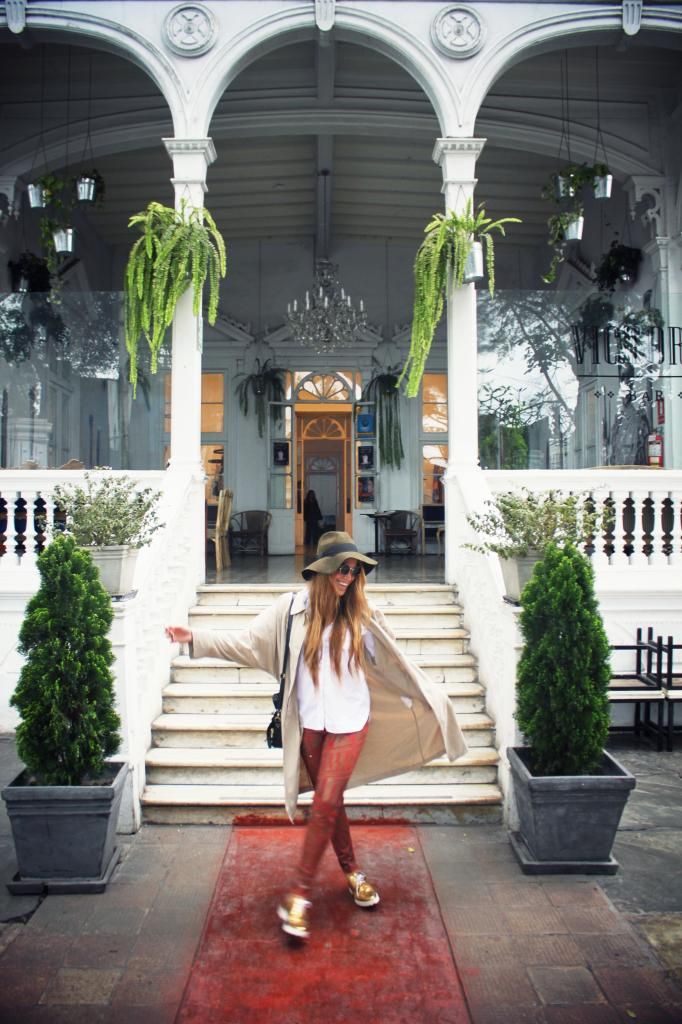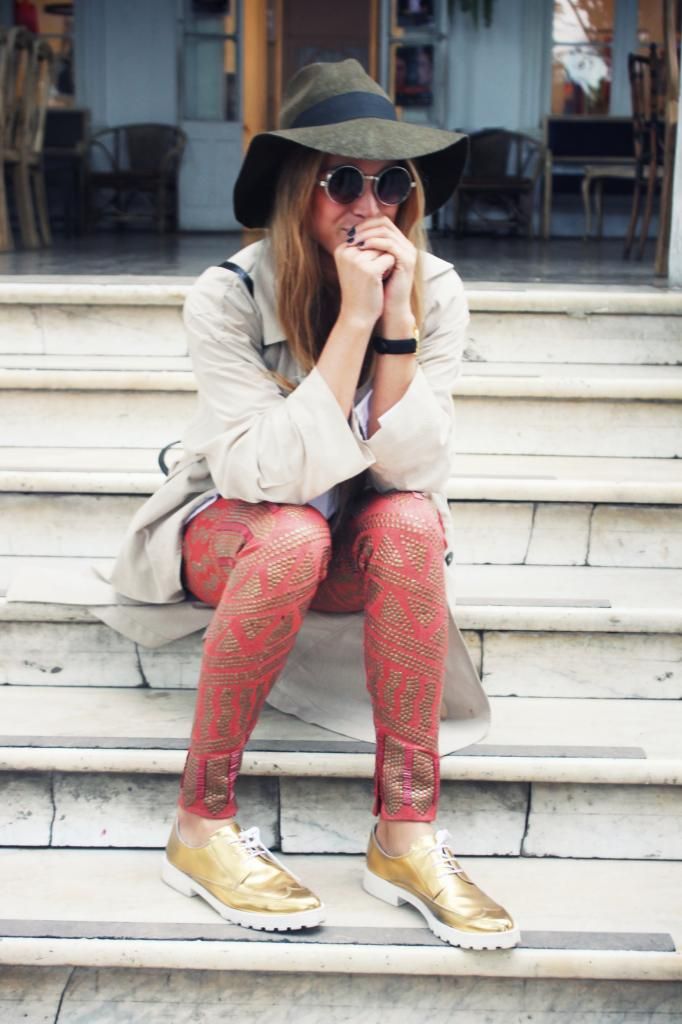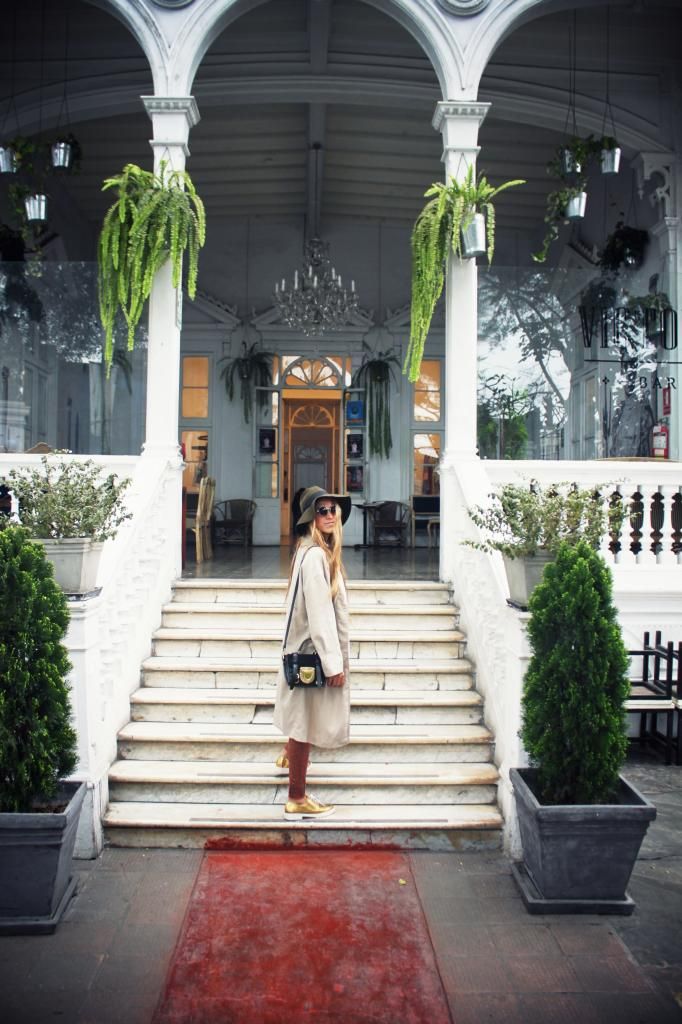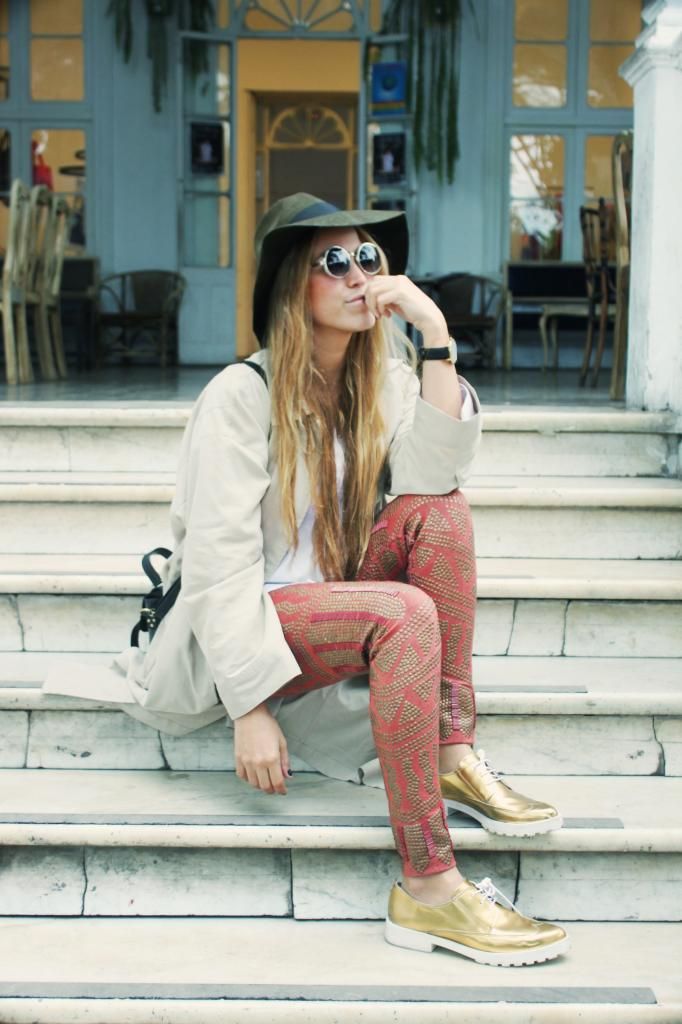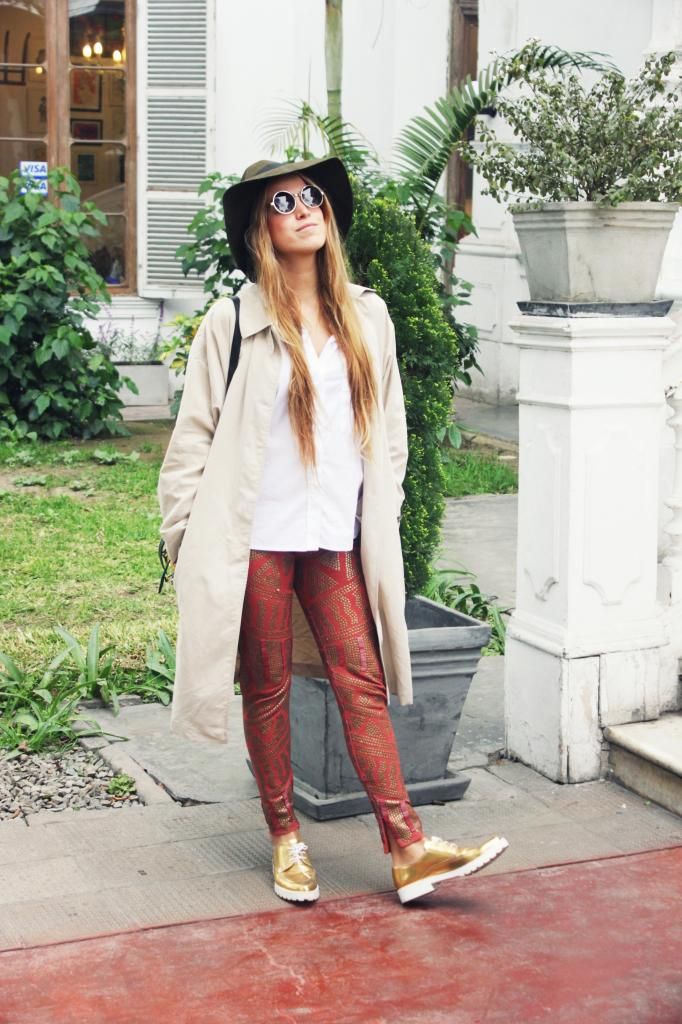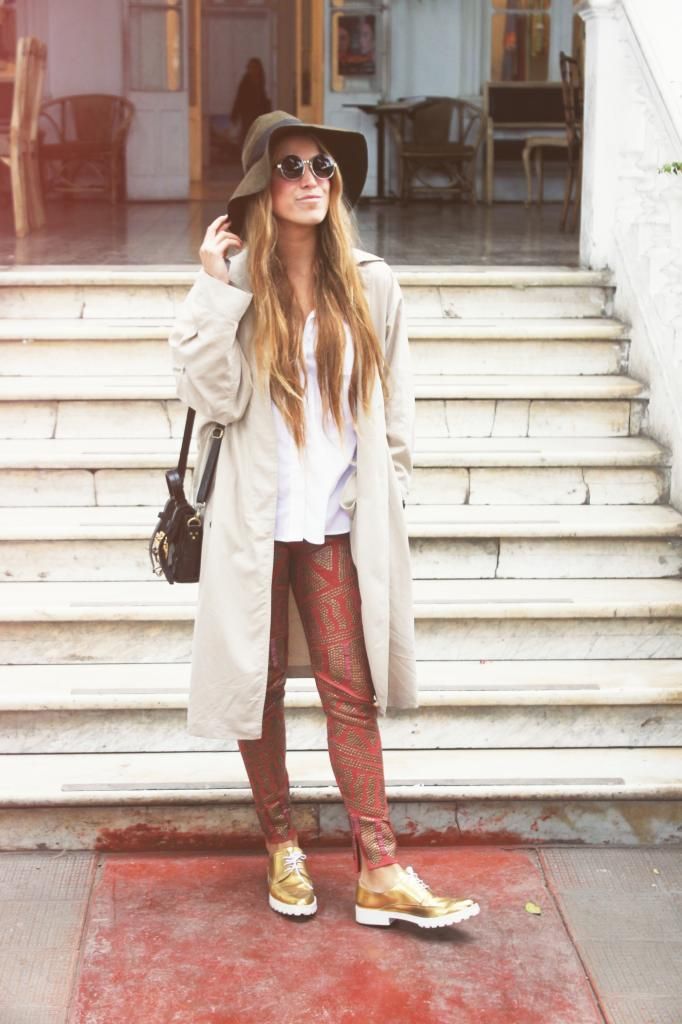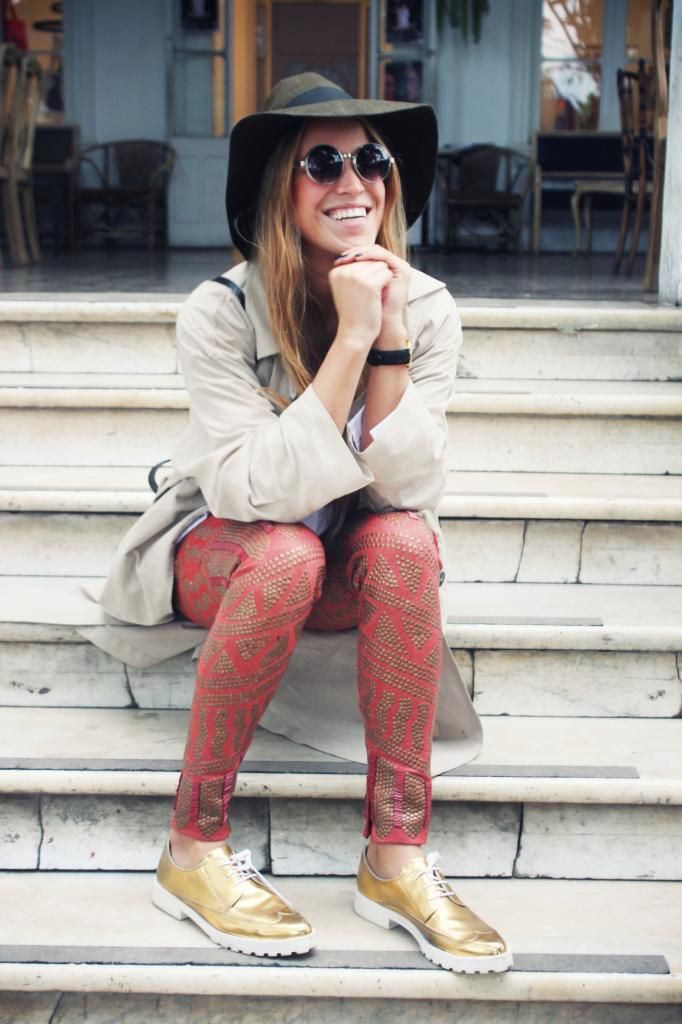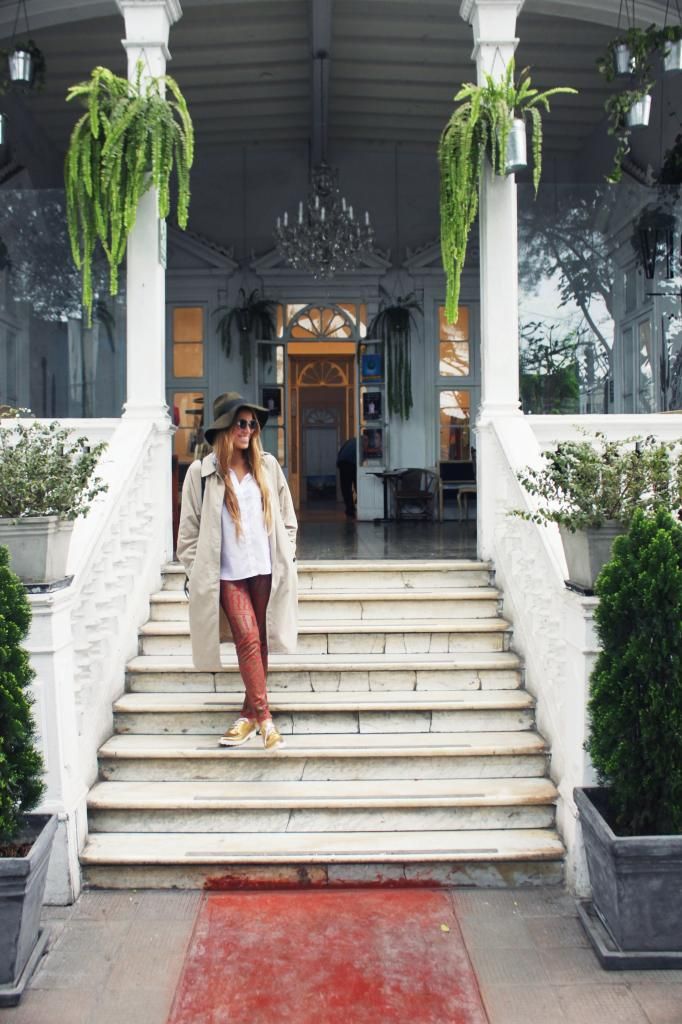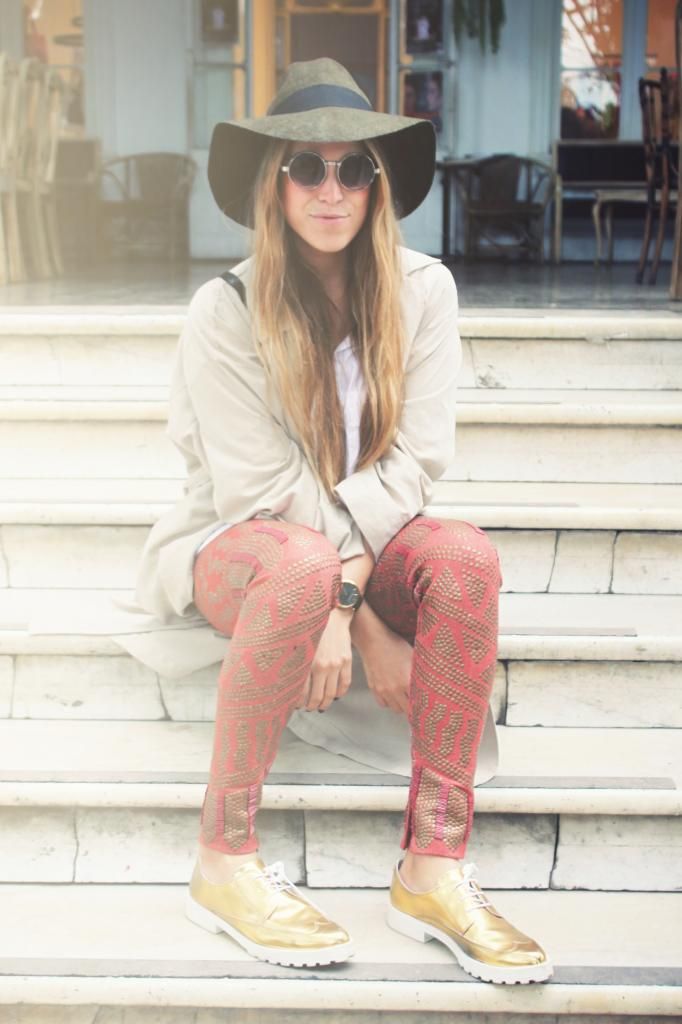 Como muchos habrán visto a traves de mi Instagram, he estado visitando mi querido hogar, Lima, Perú.
Como introducción a mi serie de posts de Perú, queria compartir estas fotos que hicimos Hugo, mi amiga Aileen y yo al rededor de Barranco,
una de las zonas más singulares, bonitas y pintorescas de Lima.
En posts anteriores, ya he introducido Musas de Yemanya, una marca en la que mi amiga Aileen ha estado trabajando con increíble pasión por un buen tiempo ya.
Este día en particular fue especialmente especial y único.
Para almorzar, Aileen nos llevó a Canta Rana, un clásico y uno de los mejores lugares para tomar ceviche en Lima.
Pedimos el "Apaltado", un ceviche acompañado de "chicharrón de calamar" y aguacate. Para beber, una "Chilcano", una mezcla de pisco con Ginger Ale y una Inca Kola, la gaseosa amarilla peruana, por supuesto.
Para bajar el almuerzo, nos fuimos de Canta Rana al estudio de Aileen, situado en el interior de Victoria Bar, donde nos cantó una de sus nuevas canciones. Sí, como dijo Hugo nada mas subirse al taxi de camino a casa después de que él la conociera, "esta chica es una crack, es buena en todo lo que hace".
Completamente de improviso, alcance a encender mi cámara a tiempo para captar un
pedacito
de la canción. (
Pueden ver el video arriba!)
Además de tener su propia línea de bikinis, Aileen hace piezas de cerámica, crea cosas, y canta, canta lindisimo. Como ella bien y con razón se define, es una artista.
Después de pasar un agradable rato en su estudio, terminamos nuestra caminata llegando al
Malecón
, frente al mar. Aprovechando que
estábamos
cerca, entramos al
Hotel B
por un ratito antes de sentarnos en un banco frente a la
Casa Dasso
a terminar de ponernos al dia.
Tal vez sea sólo yo, pero, todos los días en Lima parecen mágicos, todo en su propia pequeña manera son increíblemente especiales.
I'm wearing:
Shoes: Miista
Pants: BDBA
Bag: Sushi
Watch: Larsson & Jennings