BOOM!
Lights, action, movement, colors, night at 3pm, daylight when it's nighttime, Times square, Flat Iron, Columbus Circle from atop, Rain, Mirrors, Tourists, me and of course, my beanie, through
Tutes'
eye and lens.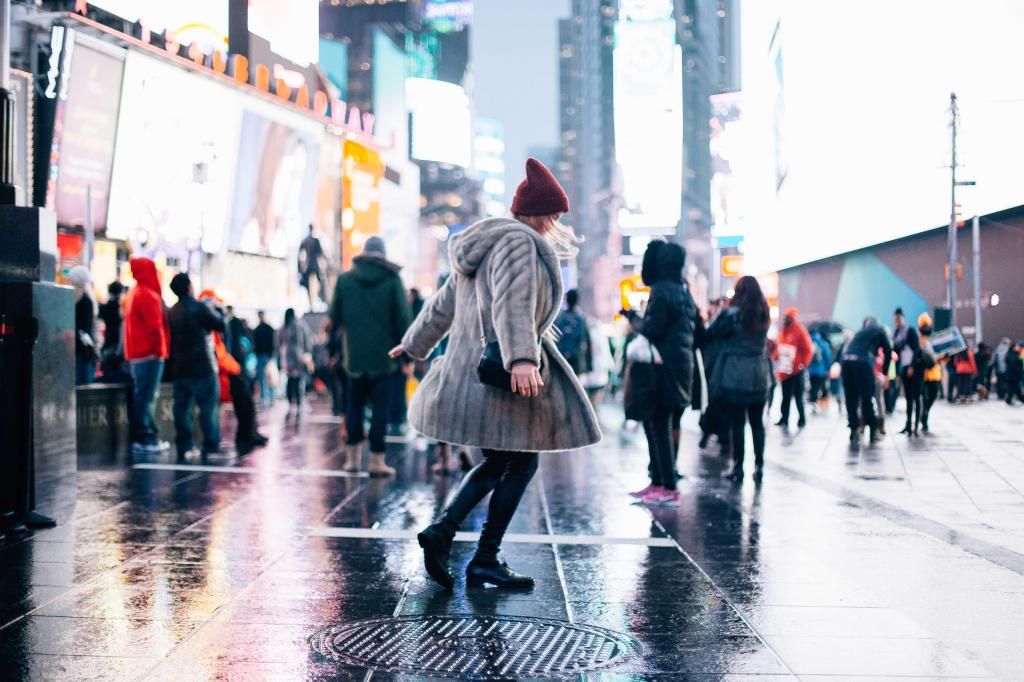 Crowds overwhelm me, slow walkers annoy me, and when it comes to touristy places, like Times Square, I try and avoid them as much as possible.
As a matter of fact, since I moved back to NYC, this day was the first time I summered myself into the horrific chaos of endless smartphones and humans in awe, walking, slowly, in groups of three up to thirteen, causing the furious inpatient and grumpy grandma inside me to come out.
You can even see myself attempting to kick someone in one of the pictures. Extra points to whoever finds it.
Nonetheless, I must admit, despite the extra content, it really can be magical, and quite interesting to see especially in the holiday seasons.