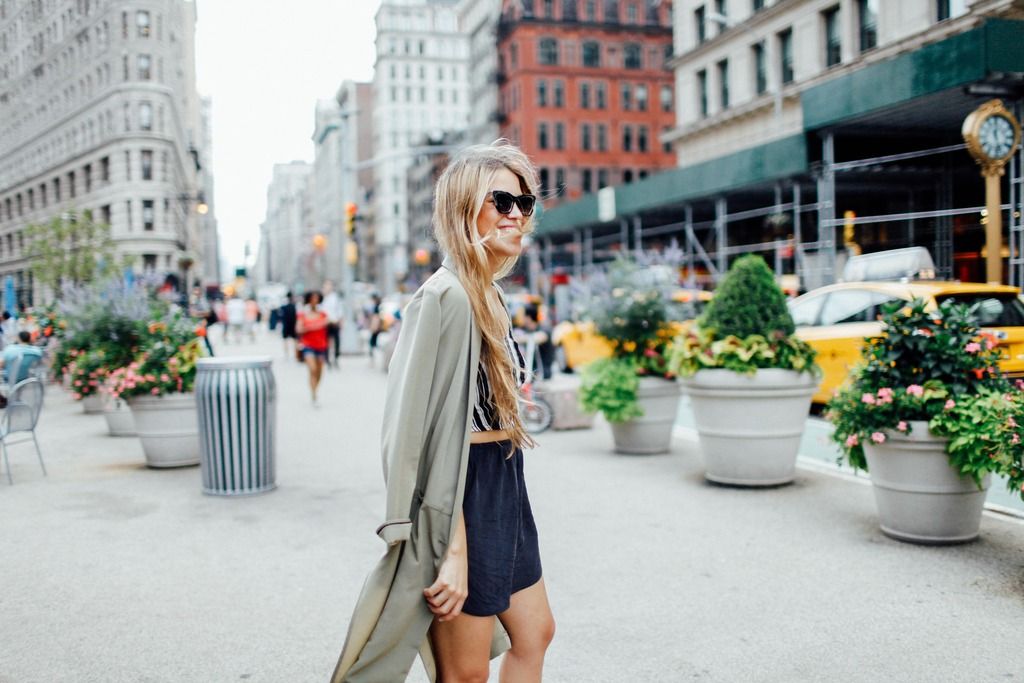 Walking, walking, running, rushing, struggling, unaware of your surroundings, stopping along the way, not to observe or take a breath but to look at our phones, our agendas or to avoid getting run over; because lights do turn red, at times, and you have to stop, you have to stop and stoping makes it feel like theres more you have to do, more you have to walk, more you have to rush to, before you get run over, and most times not only by cars.
I am wearing ASOS top and shoes, H&M trench coat and my new favorite brand REVE EN VERT shorts.
Reve en Vert, in their own words is

the online fashion boutique for sustainable luxury. Ethically made

, organic and environmentally friendly Fashion, Beauty and Homeware.
Check them out here!